Chief Minister launches weeklong cleanliness drive in Gilgit city
Gilgit, September 16: The Chief Minister of Gilgit-Baltistan, Hafiz Hafizur Rehman today launched a 7-day long cleanliness drive in the largest city of the region. He, along with other senior members of his cabinet, swept a road with brooms to symbolically inaugurate the drive.
Speaking at the occasion, Hafeez said that a law will be passed to control the spread of polythene bags. He also said that efforts are afoot to fix the factors adding to pollution in all districts of Gilgit-Baltistan.
Gilgit, which is the most populous city of GB region, is increasingly becoming polluted due to absence of a robust sanitation system, and due to unplanned construction of shops, malls, and huge markets. The drainage system, coupled with the presence of an in-effective municipality service, has turned the city into a hub of pollution.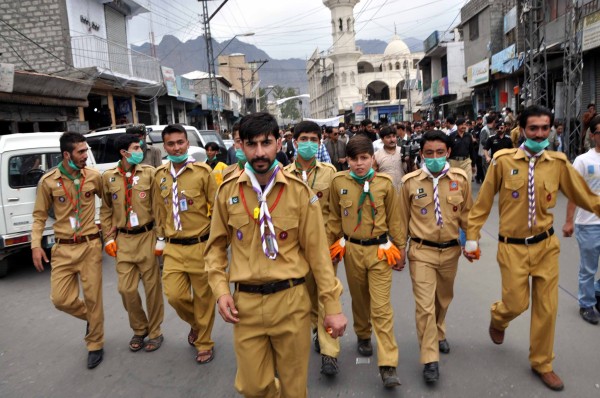 Members of the Ismaili Boy Scouts Association, officials of the district management, political leaders, youth and social workers also participated in the cleanliness drive.
The social media has reacted in a mixed way to the cleanliness drive, with some calling it a publicity stunt. Others have said that the symbolism of the event is important, and citizens should be mobilized to take responsibility and keep the city clean.