Raja Shahbaz Khan requests Chinese premier to increase tourism between China and Gilgit-Baltistan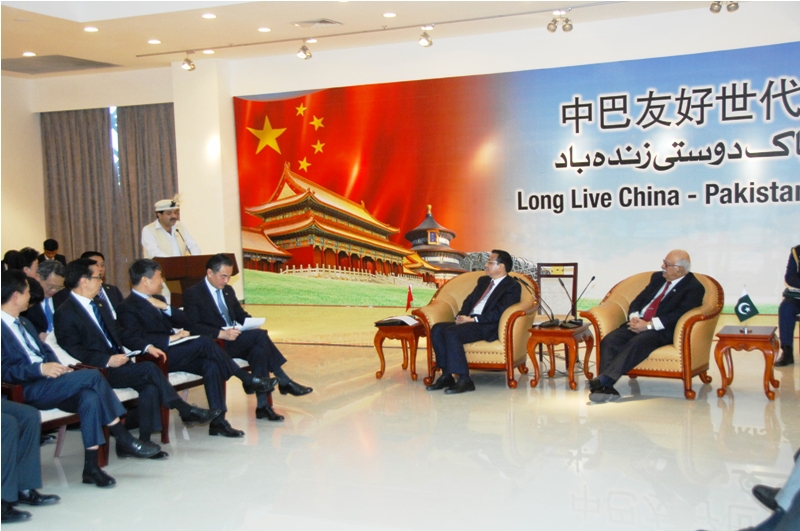 Islamabad: Raja Shahbaz Khan, former member of the Gilgit District Council, got the opportunity to address the Chinese and Pakistani premiers the other day, while the former had arrived here on an official trip. Raja Shahbaz Khan, wearing traditional cap and feather of Gilgit-Baltistan, stunned the Chinese premier and others present in the gathering, by delivering a portion of his speech in Chinese language.
He thanked the Chinese premier on behalf of the disaster affected people of Gojal Valley and appreciated the vital assistance provided during the last two years. He also urged the Chinese premier to allow Chinese tourists to visit Hunza valley, in particular, and Gilgit-Baltistan, in general. He also requested the premier to look into the issue of Hunza River blockade, which has disrupted traffic between Pakistan and China, since 2010. He also requested for creation of a Technical College in Hunza Valley.
The Chinese premier stood up to greet Raja Shahbaz Khan and met him in a very cordial manner. He also received an artifact as gift from Raja Shahbaz Khan.