Cultural festival enthralls the residents of Gahkuch, Ghizar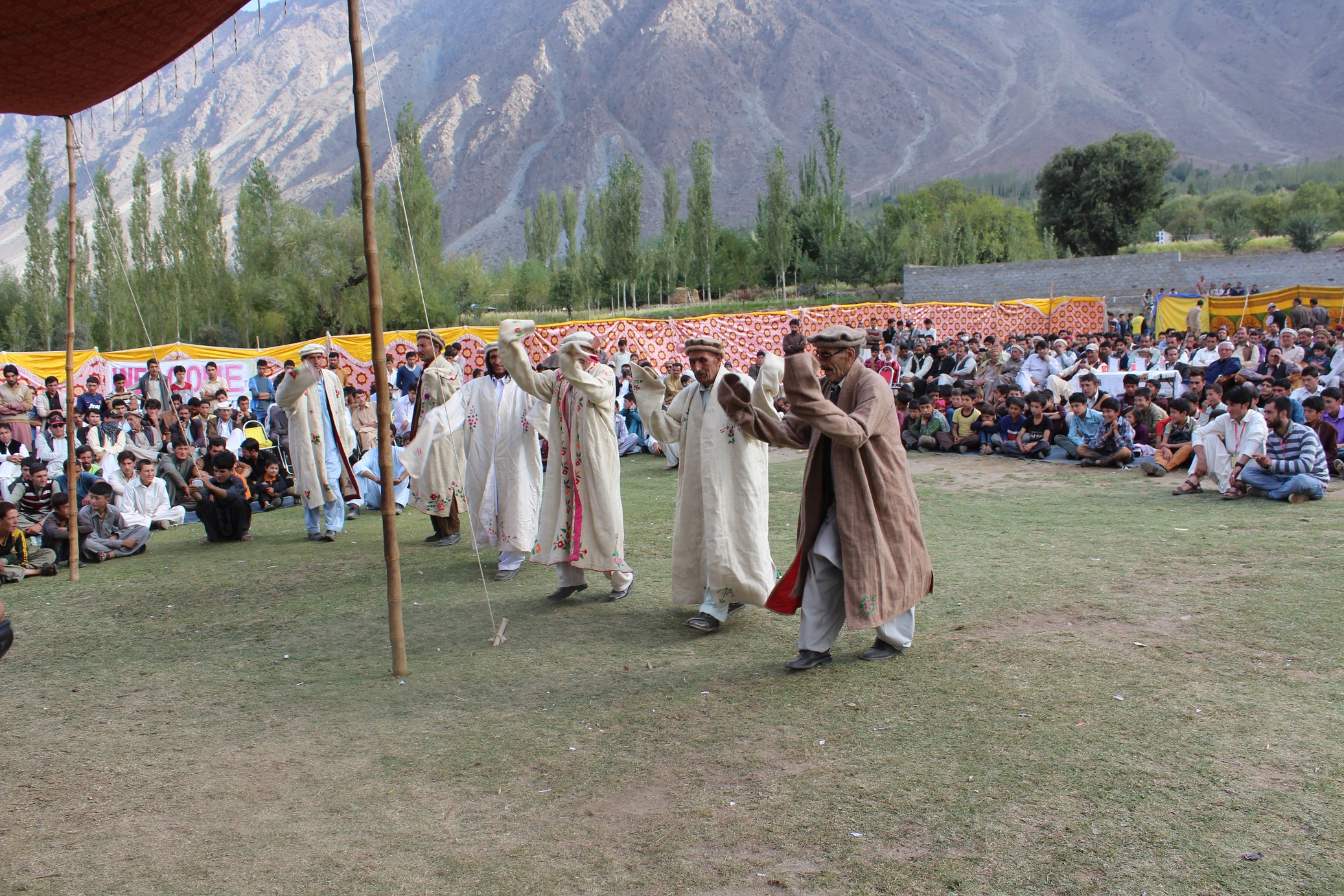 Gilgit, September 21: A two-day district level cultural festival was organized recently with the help of Hashoo Foundation in Gahkuch, the headquarters of district Ghizar. The event was part of the efforts of Hashoo Foundation to preserve and revive the indigenous culture by empowering traditional musicians, local artisans, singers, poets, culinary arts and create social harmony.
The festival had all cultural recipes one would love to see, including traditional dance, Shina and Khowar songs, folk comedy, folk drama, drama, traditional food stalls, stalls and more.
The first day of the event was attended by more than 2000 spectators from all over the Ghizer, mostly families participation in the program was spectacular i.e. traditional famous event "Shaap",  traditional ritual of "Tao" and folk dance of the female senior citizens, traditional food stalls and stalls of the culinary arts. This was first ever event organized for families at Gahkuch Bala Ghizer.
The second day event was well attended by more than 2500 spectators from all over Ghizer. The participants liked the dances, Musical Show, Traditional Dances, Traditional games, Stage performances, Cultural Dress show, Local Dances, Folk skits and dramas, Prizes Distribution ceremony.
The traditional culinary stalls and local made instruments stalls were overwhelmingly appreciated by the crowd.
Besides traditional music performers from Ghizer, musicians and singers from Gilgit also participated.
The performance of the second day came from Legendry folk singer Jabir Khan Jabir .His performance hardly left anyone on his chairs .Crowd of 2500 people couldn't stop itself from traditional dance.
The efforts of Hashoo Foundation, Ghizer Arts and Culture Council and Gahkuch Bala youth Development organization were well appreciated by people and Chief Gust, Miss Sobia Maqadam (Provincial Minister for Culture, women development, and Youth Affairs) she told such remarkable efforts in culturally enriched regions like Ghizer would definitely help in cultural promotion. She further stated, we GBLA member will support Hashoo Foundation in the implementation of the events.
In the second day Chief gust was Mr. Nazir Advocate also appreciated the efforts of Hashoo Foundation and pledged to conduct such program in Ghizer yearly. Prizes were distributed by Chief Guest Mr. Nazir Advocate and local notables to the lifelong achievers.
In his speech he thanked local administration, Ghizer Arts and Culture Council, Tourism department and people of Ghizer to support Hashoo Foundation endeavors.