Lawyers fraternity ups the ante on Gilgit-Baltistan's constitutional status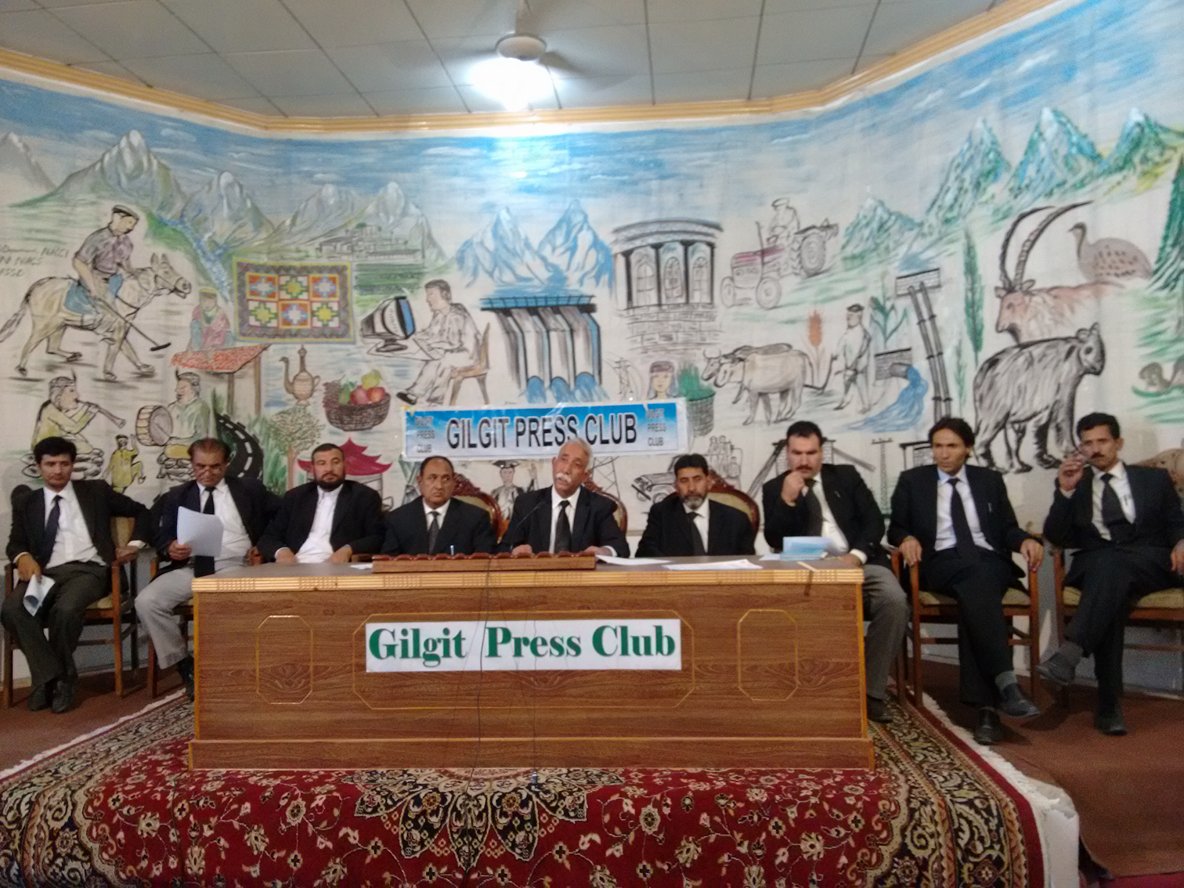 Gilgit, September 21: The lawyers' fraternity in Gilgit-Baltistan has called on the state of Pakistan to make special 'temporary' changes in its constitution to ensure the region's representation in 'all constitutional bodies of the country. They have demanded the rights under the "Dual Constitutional Systems" given to the people of Occupied J & K since 1948. This, the lawyers have said, offers a solution for maintaining the region linked to the Kashmir issue, while also giving it the long denied rights of self-rule.
These demands were shared with the media today a press conference in Gilgit by a group of lawyers headed by Advocate Shahbaz Khan. The lawyers also said that Pakistan needs to ensure Gilgit-Baltistan's representation in the bodies responsible for planning and implementation of projects related to the Pak-China Economic Corridor. They said that the Gilgit-Baltsitan should be declared as a tax-free zone and major power projects should be constructed in the region as part of the 45bn USD economic corridor.
The lawyers said that they have set up committees and a media center to raise the issues pertaining to Gilgit-Baltistan's constitutional deprivations within and outside the country through 'aggressive campaigns", said a handout given to the press.
The lawyers also thanked the participants of an All Parties Conference held the other day in Gilgit which had made similar demands. They lawyers proposed initiation of a "Movement for Constitutional Status of Gilgit-Baltistan", urging political parties to join hands with civil society organization for this purpose.
The text of the handouts given to the press are appended below for further reading;