PM Nawaz Sharif hopes GB Chief Minister will fulfill expectations in a 'visible manner'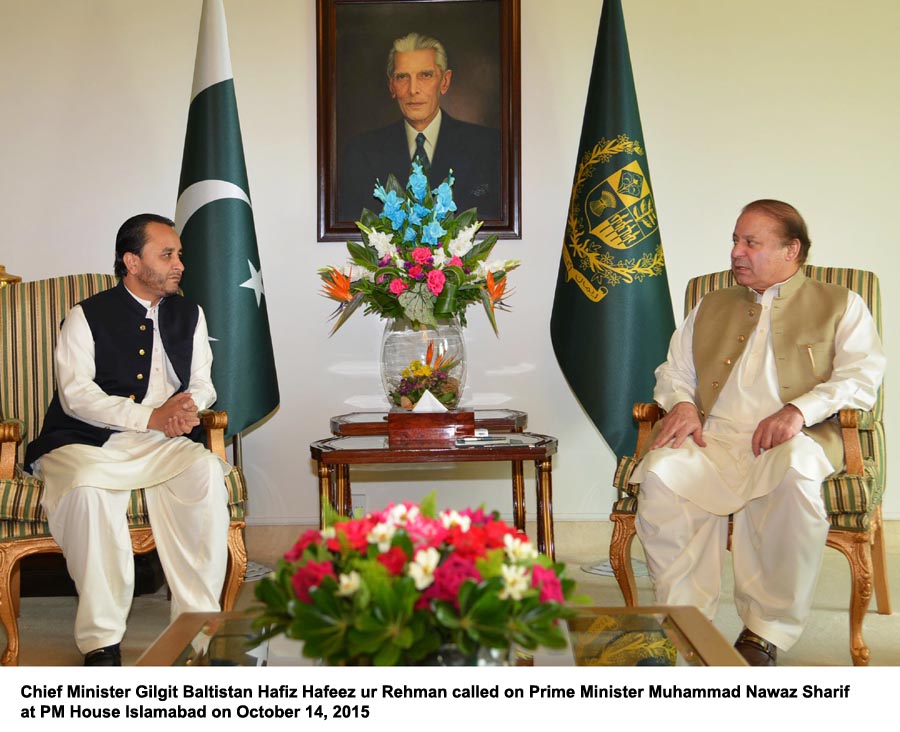 Islamabad: (PR) Chief Minister Gilgit Baltistan Hafiz Hafeez-ur-Rehman called on Prime Minister Muhammad Nawaz Sharif at PM House today. The Chief Minister apprised the Prime Minister of the pace of ongoing development projects in different parts of Gilgit Baltistan.
Prime Minister Muhammad Nawaz Sharif said that development and progress in Gilgit Baltistan is top priority of the Government. He reaffirmed that the Federal Government will continue to extend its support for the uplift and progress of the social sector of Gilgit Baltistan during the next five years.
The Prime minister said that the people of Gilgit Baltistan vote for the PML-N candidates during the recent elections is a manifestation of their confidence in the policies of the current democratically elected Government at the Centre.
The Prime Minister expressed hope that the Chief Minister will fulfill the expectations of the Prime Minister and the people of Gilgit Baltistan in a visible manner.