Chief Minister GB asks Special Communications Organization (SCO) to install cellphone towers across the Karakuram Highway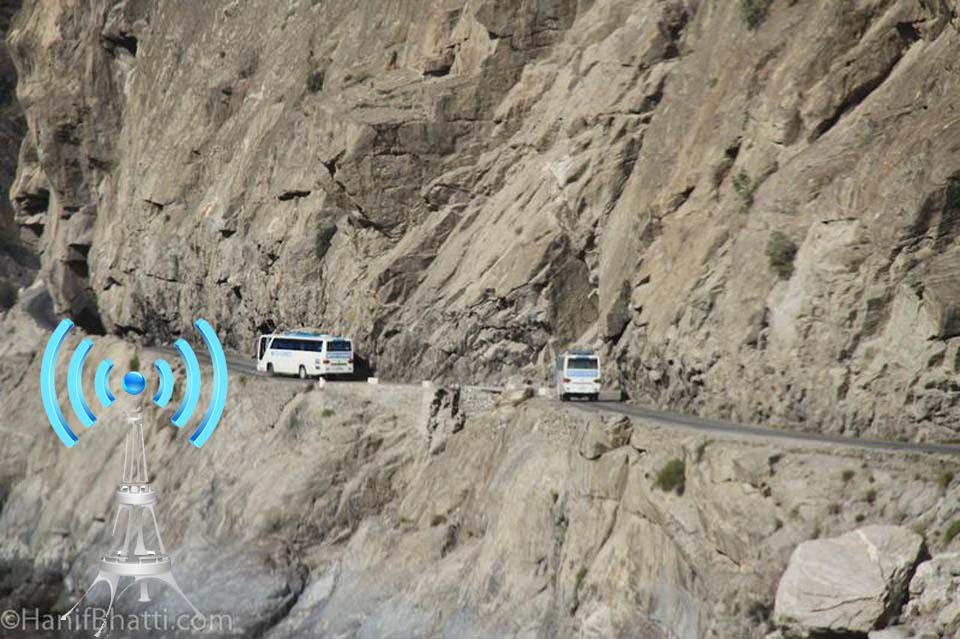 Gilgit: The Chief Minister of Gilgit-Baltistan Hafiz Hafeezur Rehman has proposed to the Special Communications Organization (SCO) to make arrangements for connecting the unconnected parts of the Karakuram Highway with the cellular networks. He has asked SCO's Sector Commander to study the feasibility of extending cellular services along the 887km long road that connects Pakistan with China.
Some parts of the KKH, especially in the Konhistan and Diamer districts are not covered by the cellular networks. Similarly, many  villages and valleys in other districts of GB are also not connected to cellular networks.
Making cellular connectivity available along the KKH, the CM said, would help the government to stay abreast of the situation and coordinate more efficiently in times of natural or other emergencies.
It is pertinent to note that the KKH has a central role in the Pak-China Economic Corridor, a 44bn USD project that promises economic boom in the country.