PEMRA warns media against covering activities of banned outfits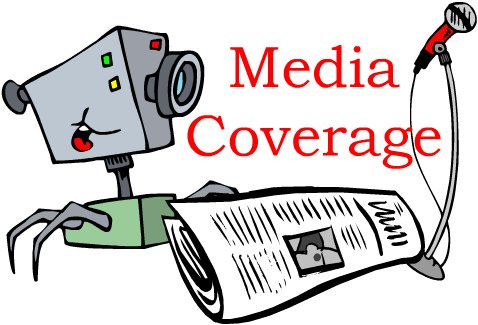 ISLAMABAD: The electronic media watchdog has banned media coverage of proscribed organisations, including the Lash­kar-e-Taiba (LeT), Jamaatud Dawa (JuD) and the Falah-i-Insaniat Foundation (FIF).
Following the Dec 2001 attack on the Indian parliament, the government of Pakistan banned LeT on January 14, 2002. After the proscription, the organisation continued to operate, first under the banner of JuD and then the FIF. However, under pressure from the United Nations, the government placed both JuD and FIF on its watch-list in Dec 2008 and March 2012, respectively.
According to a circular issued by Pemra on Monday, the "Ministry of Foreign Aff­airs and Ministry of Interior, under National Action Plan (NAP), have banned all kind of coverage of banned JuD, LeT and FIF under UN resolution 1267." Pemra also att­ached a list of 60 banned org­anisations and 12 organisations which were on the watch-list. However, the list seemed to be an outdated one as it did not include the self-styled Islamic State — or Daesh as it is popularly known — in the list. The government had added Daesh to the list of banned outfits in July, raising the number of such organisations to 61.
Notification says the organisations are incarnations of banned Lashkar-e-Taib. The Pemra notification said that JuD and FIF are also incarnations of the banned LeT.
According to the notification, Section 27 of the Pemra Act "prohibits broadcasting or re-broadcasting any programme which is likely to create hatred amongst the people or prejudicial to the maintenance of law and order or is likely to disturb public peace".
Clause 3 of the Electronic Media Code of Conduct, the notification adds, "obligates that the licencee shall ensure that no content is aired which is likely to incite, aid, abet, glamorise or justify violence, commission of any crime, terror or leads to serious public disorder besides being known to false and defamatory.
"All satellite television channels/FM licensees are therefore strictly directed not to give any kind of coverage to any proscribed organisation including JuD, FIF and LeT. Moreover, any advertisement or fund collection by proscribed organisations in electronic media shall also constitute a breach of these obligations," the notification said. Later, the interior ministry clarified that it had not given Pemra any instructions regarding the JuD.