GB Assembly blasts Islamabad & Kashmiri leaders for opposing constitutional rights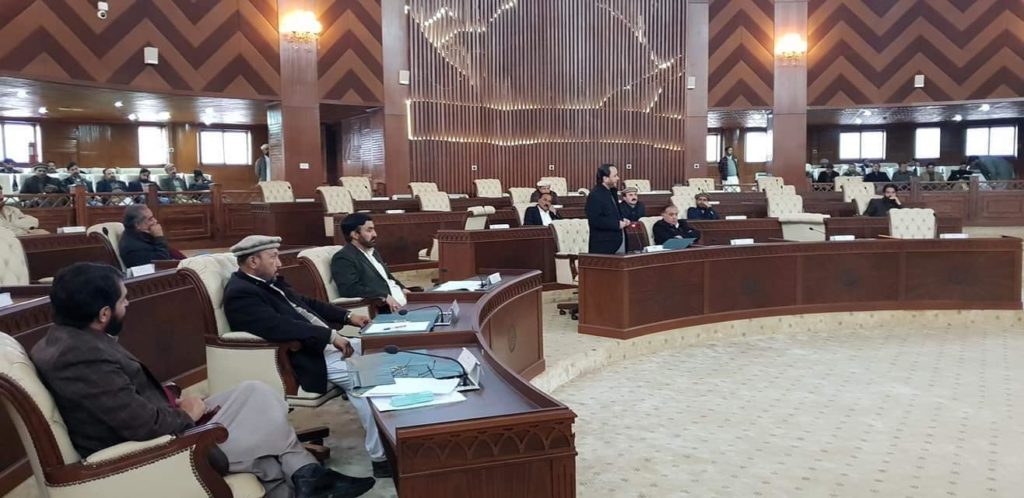 GILGIT: GB Assembly members blasted the PTI-led federal governmentfor refusing to give fundamental constitutional rights to the residents ofGilgit-Baltistan.
The first session of the Assembly in the newly constructed assembly building saw a charged environment, with legislators venting their anger over the federal cabinet's refusal of granting 'provisional' provincial status to the Gilgit-Baltistan region. 
Some members of the assembly went on to demand rolling back of "constitutional institutions" from GB, if the region cannot be made a constitutional part of Pakistan.
"None is sincere with the people of Gilgit-Baltistan, not even PMLN", said Works Minister, Dr. Iqbal, a PMLN member.
The Kashmiri leadership was also taken to task by the representatives of Gilgit-Baltistan for their "conspiracies" against the people of GB.
"They have been resisting every move aimed at empowering the people of Gilgit-Baltistan. They are fanning hatred and want to keep Gilgit-Baltistan in perpetual subjugation."
"We will not celebrate Kashmir Day anymore. We will start a movement for constitutional rights of Gilgit-Baltistan", said Dr. Iqbal.
Meanwhile, Opposition member, Haji Shah Baig, said that the region needs "major" economic programme'. He downplayed the importance of constitutional rights.