GBLA members blast Sardar Attique for 'degrading' statement regarding Gilgit-Baltistan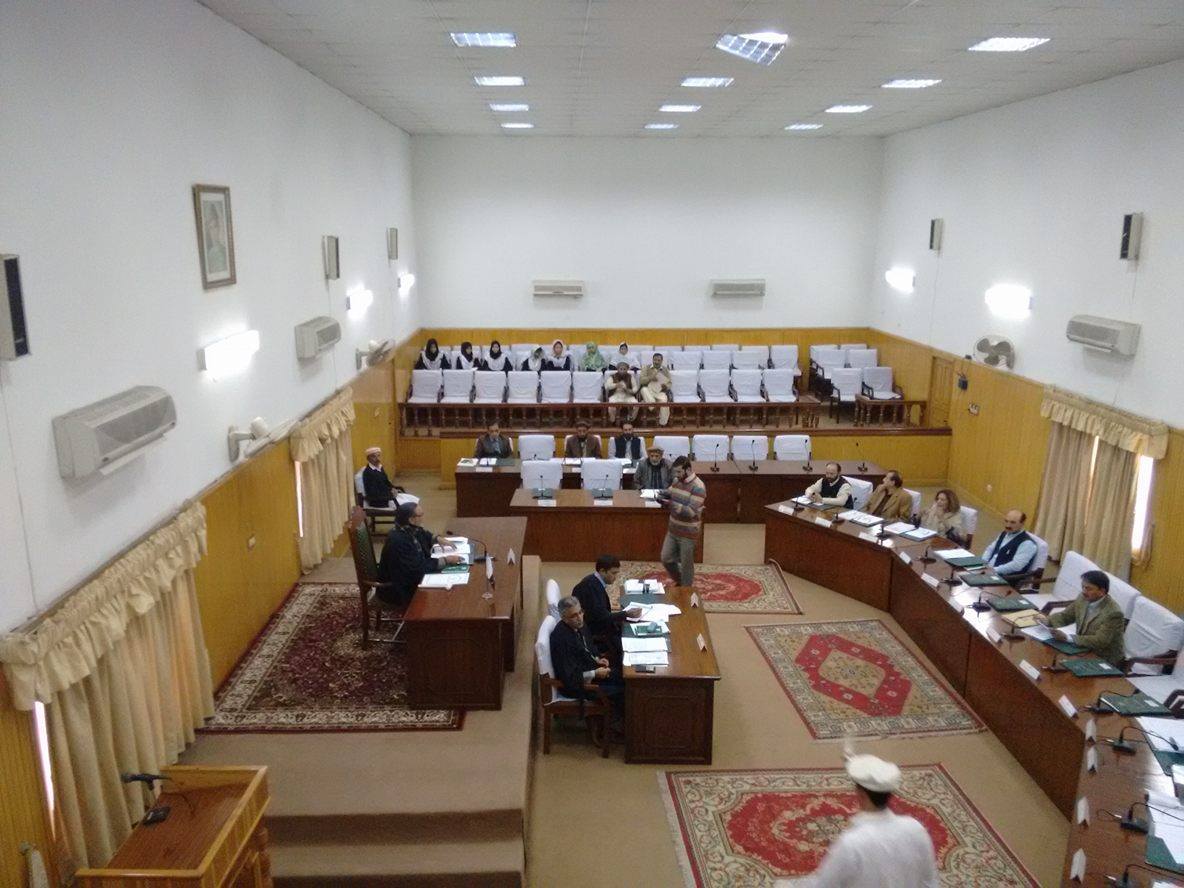 Gilgit: Members of the Gilgit-Batistan Legislative Assembly on Tuesday blasted Kashmiri leader Sardar Ateeque for his 'demeaning' statement published in a regional newspaper. Sardar had said that he will chase Sartaj Aziz to his grave if GB is made a constitutional province of Pakistan.
Opposition and treasury bench members, both, came hard on the statement, calling it an insult to the collective voice of the people of GB and interference in Gilgit-Baltistan's internal matter.
The speakers said that Sardar Ateeque has neither the right nor the authority to speak on behalf of the people of Gilgit-Baltistan or comment about the region. They said that the people of Gilgit-Baltistan have been suppressed and denied their rights in the name of Kashmir cause, and that Kashmiri leaders are fanning hatred by making such statements.
Imran Nadeem from Shigar said that if the people are not given their due rights, then the Gilgit-Batistan can become like Balochistan, hinting at the instability and violence that grips the resource-rich but impoverished province of the country.
Dr. Iqbal, a sitting minister, Capt (r) Shafi, Nawaz Khan Naji, Rani Attiqa Ghazanfar (PMLN), Deputy Speaker Jafar Ullah, Imran Nadeem and Capt. (r) Sikandar were among the speakers who condemned the statement of Sardar Ateeque.
Deputy Speaker Jafar Ullah, a PMLN stalwart from Gilgit, said that GB has nothing to do with Kashmir and that it has 'forcefully' been associated with the Kashmir issue by outsiders. He said that the people of GB have never been Kashmiri, are not Kashmiris at the moment, and will never be Kashmiris.
Speaker Fida Muhammad Nashad agreed with the views of the members and condemned Sardar's statement. He advised Sardar Ateeque to instead chase those who have enslaved Kashmir and are tormenting the populace for the last many decades.
Members of the assembly also criticized Chief Minister Hafeez for not voicing the opinion of the GBLA in when talking about the region's constitutional status and aspirations of the people. They accused Hafeez of acting more like a representative of Kashmir, rather than Gilgit-Baltistan, of which he is the Chief Minister.