The Gilgit-Skardu Road Dilemma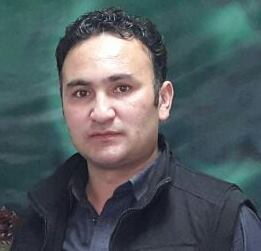 By Muhammad Bashir
During his visit to Gilgit Baltistan, Prime Minister of Pakistan had announced verbally about the repair and expansion of the Gilgit-Skardu road. The pace of practical implementation is propping up questions that remain unanswered. If it was just a political rhetoric, then we have nothing to say about it except cursing the leader for their hypocrisy, but if the announcement was based on true realization of the issue, and to facilitate the deprived people then why there is there so much delay?
No doubt official working needs time, especially when a mega-project is going to be launched, but too much delay also makes one ponder over the reasons. Who should be consulted for its delay either the elected leaders who are showing laziness on this important issue or somebody else?
The controversies and delays surrounding the construction of Gilgit-Skardu road are giving a negative impression regarding the policies of the relatively recently elected government. More and more questions are being asked, because a lot is being said, but nothing is being done. These interpretations are creating misunderstandings, mistrust and panic among the habitants of the region. However people from all sphere of life without any discrimination of sect, age and region including social, religious and political activists agree upon the construction of Gilgit-Skardu Road without further delay. Also, Baltistan is located a strategically important place, from defense point of view.
The importance of Gilgit-Skardu road manifolds; firstly, this is the one and only single source of transportation and communication for the Baltistan region, comprising of four districts. Secondly, because it the economic lifeline of the region famous for tourism destinations. Moreover, its importance also increases with the establishment of China Pakistan Economic corridor.
I,through this article want to convey the message that the current Government should take some practical steps for the construction of Gilgit Skardu road instead of repeating the announcements time and again. It fulfills the basic necessity of this deprived region. Moreover we condemn those who are plotting against this plan. Such  discrimination from both inside and outside is not in favor of the prosperity of Baltistan region. We all demand for urgent initiation towards its construction without further delay.