How did the people vote in LA-6, Hunza, during the last election?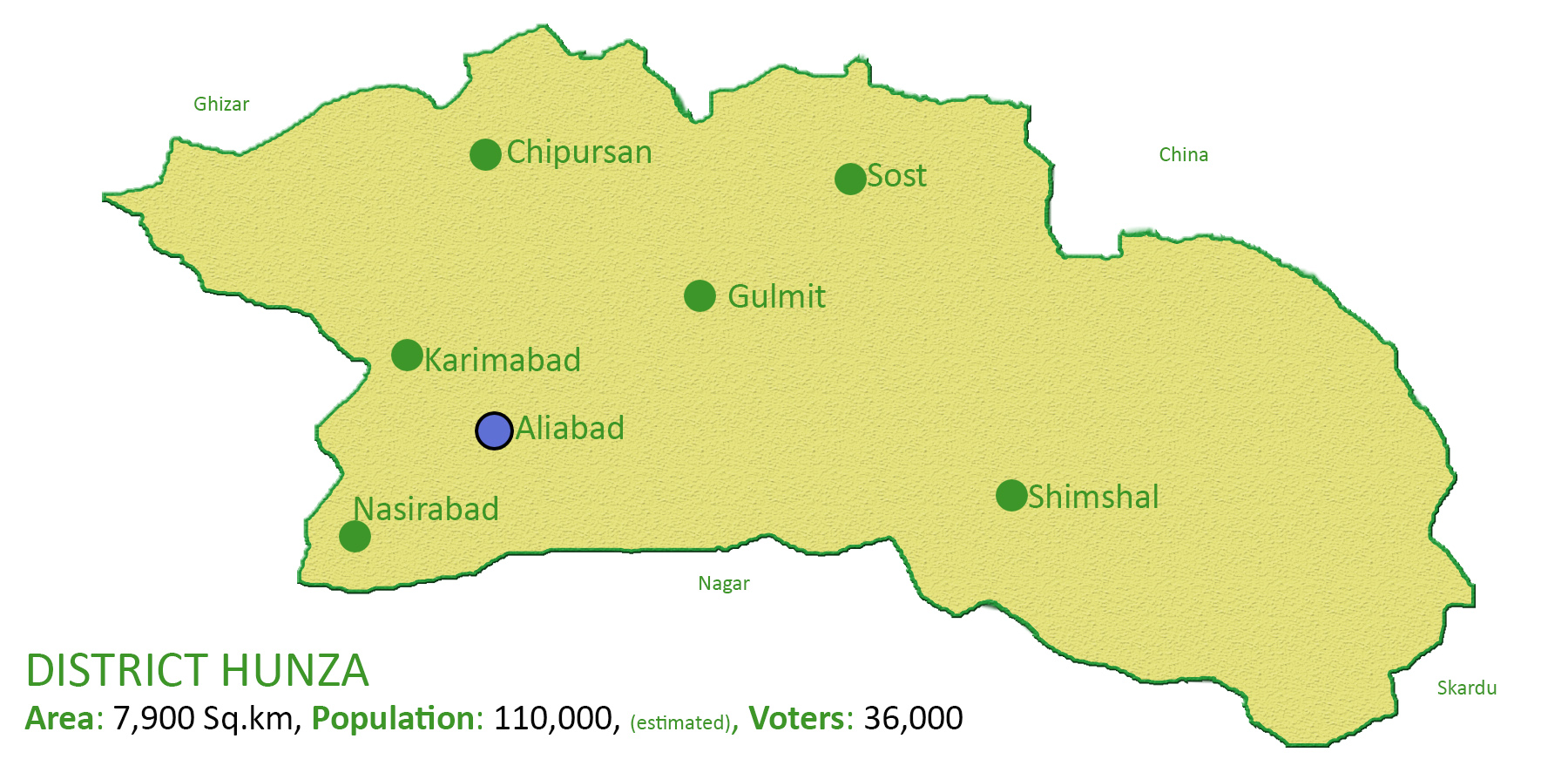 With Mir Ghazanfar Ali Khan becoming the 5th Governor of Gilgit-Baltistan, debates have already started about who should, could, replace him in the Gilgit-Baltistan Legislative Assembly as Hunza District's sole elected representative. Rani Atiqa, the wife of Mir Ghazanfar, is already present in the GBLA on special seat for women.
During the last election, Awami Worker Party's incarcerated leader Baba Jan stood second, bagging more than 4500 votes, while PPP's Zafar Iqbal had been able to get more than 3500 votes. PTI's Izhar Hunzai could manage to get around 2200 votes. There was a difference of almost 4,000 votes between Mir Ghazanfar and Baba Jan. Total number of voters in the district is above 36,000, making it a constituency with the most number of voters in Gilgit-Baltistan.
These results from the last election can help shed a light on the voting patterns in Hunza.