Zahid Hamid urges World Bank to help Pakistan boost climate resilience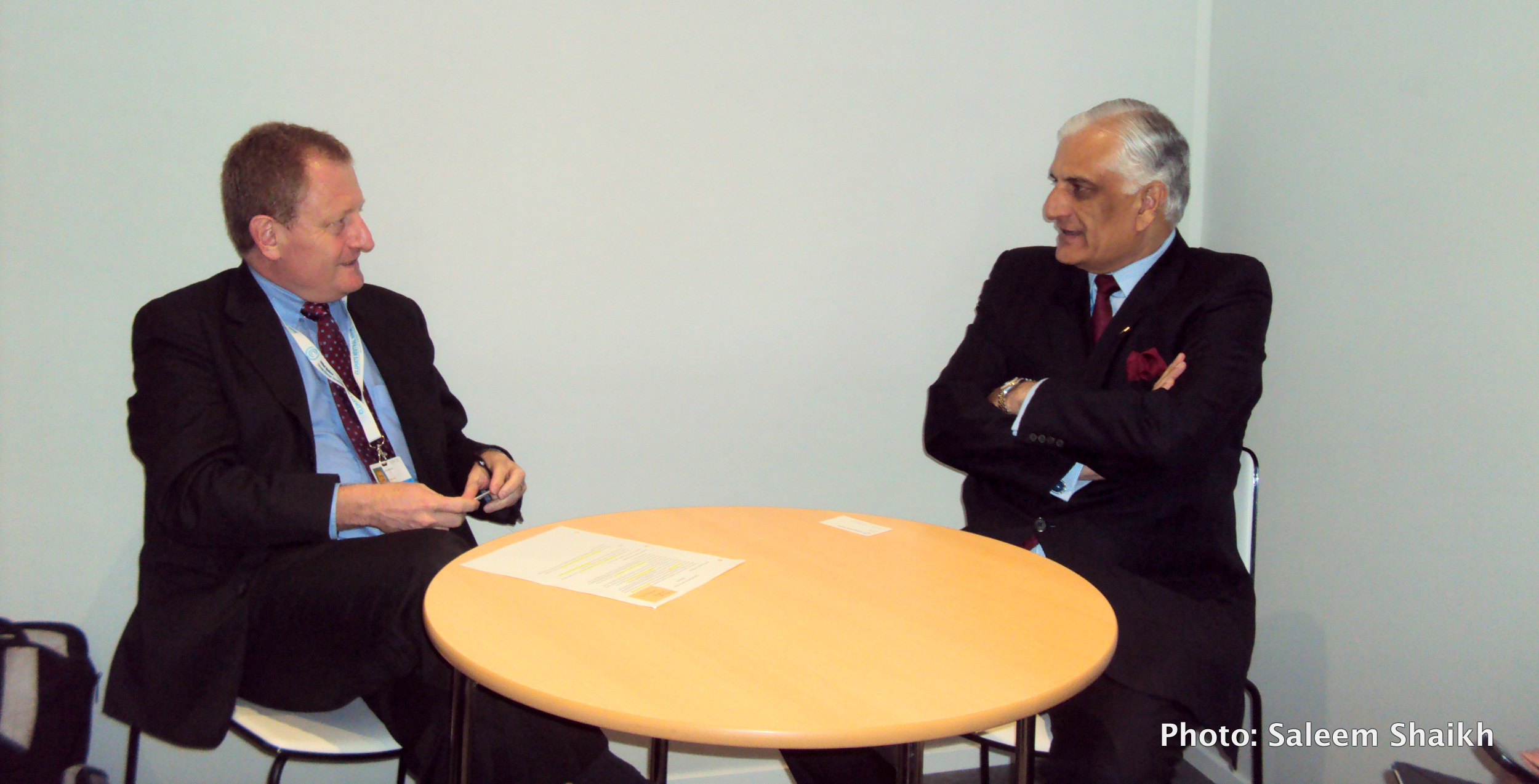 Saleem Shaikh
ISLAMABAD (December 6)– Senior Director for Climate Change at the World Bank Mr. John Roome called on the Minister for Climate Change Mr. Zahid Hamid in Paris on the sidelines of the UN-led global climate change conference.
Both sides discussed various development initiatives of the World Bank and their impacts on agriculture, water irrigation, energy, health, livelihood and gender development sectors launched in Pakistan.
The minister Zahid Hamid lauded efforts of the World Bank for helping Pakistan achieve sustainable socio-economic development goals and alleviate poverty in the country.
He told the World Bank official that the present government would further welcome any support required to cope with delirious impacts of climate change on various socio-economic sectors and people's livelihoods.
"The gains made over the years particularly in the agriculture, water, education, health and energy and poverty reduction in the country are being threatened by the devastating impacts of climate change, particularly floods, heat waves, cyclones, sea intrusion, shifting and weakening rainfall patterns and surging glacial melt," Zahid Hamid told John Roome.
However, present PML-N led government would welcome any project of the World Bank launched in Pakistan, which would help the country cope with the climate change impacts and boost its climate resilience.
The minister also informed how Pakistan is bearing the burut of climate change despite its negligible contribution in the overall climate-altering global carbon emissions.
He told him, "The country's contribution to global emissions is minuscule – roughly 0.8 percent of global GHG emissions. On the basis of per capita GHG emissions, we stand 135th in the world. Yet, the country is frequently exposed to extreme weather events such as droughts, sea level rise, floods, landslides, recession of glaciers and glacial lake outburst floods (GLOF); and cyclone activity. Over last two decades, the country's average annual economic damages due to the climate change-induced extreme weather have been calculated at US$ 4 billion."
Zahid Hamid also conveyed Pakistan's adaptation needs in various socio-economic sectors to mitigate negative impacts of climate change.
"We would, however, laud World Bank if it plays its role in helping Pakistan meet its financial, technology and technical capacity-building needs in the various socio-economic sectors," the minister told the World Bank official John Roome.
John Roome assured the minister all-out support of his organization and said further that he would convey Pakistan's adaptation needs in agriculture, water, irrigation, energy, health and education areas as a part required for making the country climate-resilient.
"We understand that the country needs to make its socio-economic sectors climate-proof to achieve sustainable development goals recently agreed during an international conference in New York.
The minister also shared information about feel-good impacts development programmes kicked off by the present government, particularly in food, water, energy, education, health and transport sectors.