Commemorating International Mountain Day in Gilgit-Baltistan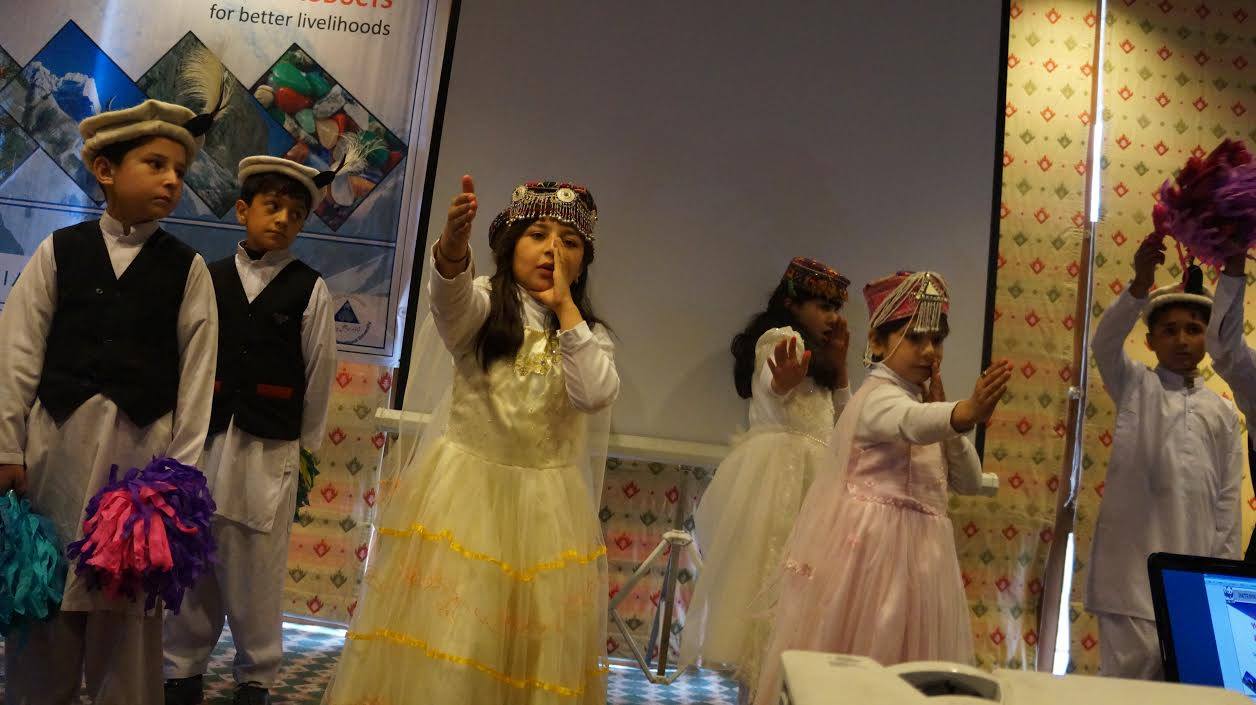 GILGIT:  The United Nations General Assembly has declared 11 December as International Mountain Day to raise awareness on the importance of mountains to life.
This year WWF-Pakistan, International Centre for Integrated Mountain Development (ICIMOD), GB Tourism Department, Aga Khan Rural Support Programme (AKRSP), FOCUS Humanitarian Assistance, Gilgit-Baltistan Association of Tour Operators (GBATO) and Serena Hotel Gilgit joined hands to celebrate the day by organising a seminar on Mountains: Promoting Mountain Products for better livelihoods.
Attended by people from different walks of life including academia, government departments, civil society organisations and media, experts in the seminar highlighted numerous functions and services of mountain ecosystems of the world in general and of Gilgit-Baltistan (GB) – the home and junction of the world's three largest mountain ranges; the Karakoram, Himalaya and Hindu Kush in particular.
Khadim Hussain Saleem, Secretary Agriculture, Livestock and Fisheries and Sajjad Haider, Secretary Forest, Wildlife and Environment, Government of Gilgit-Baltistan jointly chaired the occasion and applauded the efforts of organisers in showcasing the significance to the inhabitants of GB in providing life sustaining goods and services.
They also highlighted the policies on which the Gilgit-Baltistan provincial government is working in collaboration with the line government and non-government organisations for the improvement of local livelihoods.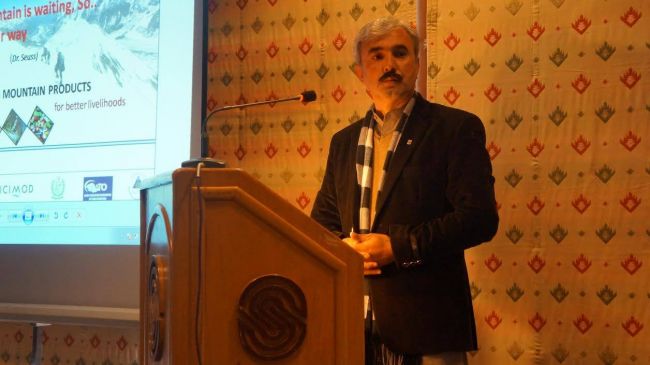 Welcoming the audiences, WWF-Pakistan's regional head in Gilgit Baltistan Dr Babar Khan said: 'The world mountainous ranges, spread over 24% of the Earth's surface and supporting about 26% of the global population, are facing ecological destruction creating serious implications for the local communities, most of which are the poorest and highly vulnerable people in the world."
He added that the mountain landscapes of GB are the primary watersheds of the Indus River and almost 75% of water into Indus River System is contributed by its tributaries including Shango, Shyok, Shigar, Hunza, Hisper, Ghizer and Astore stemming from the mountains of GB.
"The tourism sector of GB in the presence of the highest concentration of peaks such as K-2, Gaserbrum-I, Gasherbrum-II, Broad Peak and Nanga Parbat possesses huge potential for economic uplift, not only in GB but across Pakistan" said Yasir Hussain, Director Tourism.
For this purpose the tourism department, though newly established in GB in 2006, has taken important steps like developing tourism policy for the region, he added.
Dr Abdul Wahid Jasra, Country Representative ICIMOD-Pakistan, shared the message of Dr David Molden, Director General ICIMOD Nepal. He added that GB is home to mountains which produce numerous varieties of mountain products like mountain agriculture, livestock, gems and tourism. "There is a need to build capacity of local people to get the most of mountain products."
Hussian also shared possible initiatives for promotion of tourism in Gilgit-Baltistan such as improving road access by developing alternative to the Karakoram Highway; operations of all-weather domestic flights; international transit flights and establishing proper tourism facilities.
Yasmeen Qalander, Manager Institutional Development, AKRSP emphasised on sustainable promotion of mountain products for the improvement of livelihoods and also highlighted the role of AKRSP in initiating various programmes in Gilgit-Baltistan and Chitral for the betterment of mountain communities.
Source: Daily Pakistan Global