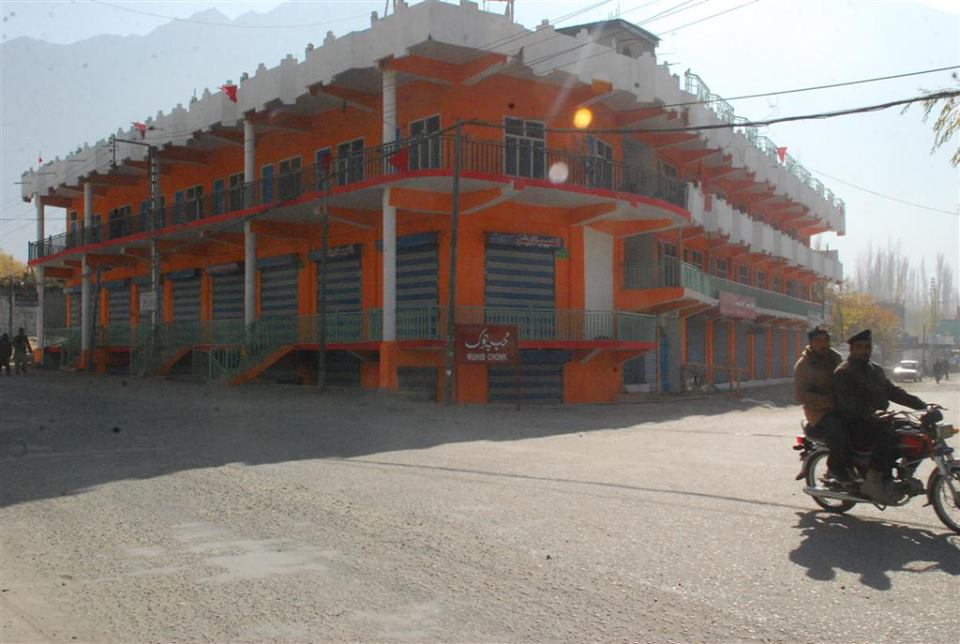 GILGIT: The ongoing shutter-down by the traders of Gilgit-Baltistan entered the third day as talks held among stakeholders failed to break the deadlock on taxes. Anjuman-i-Tajran and Awami Action Committee announced a complete wheel-jam strike on Wednesday while continuing the ongoing shutter-down.

Talks held between representatives of Gigit Baltistan Government and representatives of Anjuman-i-Tajran and All Parties Core Committee. Minister Works Dr. Muhammad Iqbal, Parliamentary Secretary Aurangzeb Advocate and other leaders of PML (N) GB chapter urged to end the strike in order to normalize the situation. The meeting participants decided to hold a meeting with members of Giglit Baltistan Council as tax falling under the jurisdiction of the GB Council.
Meanwhile, the business and commercial activities remained suspended in all ten districts of Gilgit-Baltistan. Traders and political parties hold rallies demanding withdrawal of the taxes imposed on the people of the region. They said the imposition of taxes without determining the constitutional status of the region is illegal and unconstitutional.
Attendance in offices and educational institutions remained less due to non-availability of transport on roads.
While talking to the Radio Pakistan, the Acting Chief Minister Gilgit-Baltistan Muhammad Akbar Taban said Federal Government has fulfilled the demand of business community by issuing notification for not collecting advance tax on banking transactions. He said that a committee led by Minister for Law and Works Dr Muhammad Iqbal and Parliamentary Secretary Aurangzeb Khan has been constituted to address the matter through dialogue.