95 GB seminaries getting funds from foreign Islamic countries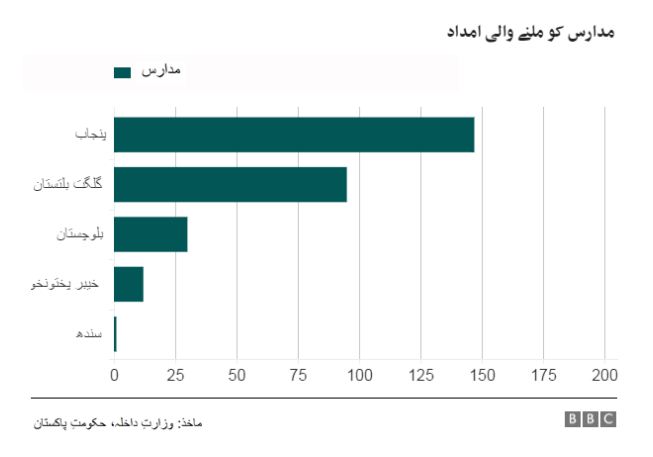 Islamabad: About 300 madrassas in Pakistan are receiving financial support from around 10 foreign Islamic countries. This include 147 seminaries and madrassas in Punjab, 95 in Gilgit Baltistan, 30 in Balochistan, and 12 in Khyber Pakhtunkhwa and one in Sindh.
These statistics were provided by the interior ministry to the National Assembly that the seminaries were receiving funds from countries such as Saudi Arabia, Qatar, the United Arab Emirates (UAE), Kuwait, Iran, Turkey, the US, the UK, and South Africa. The government has admitted it had no idea about the total amount of funds or any other kind of support these seminaries receive.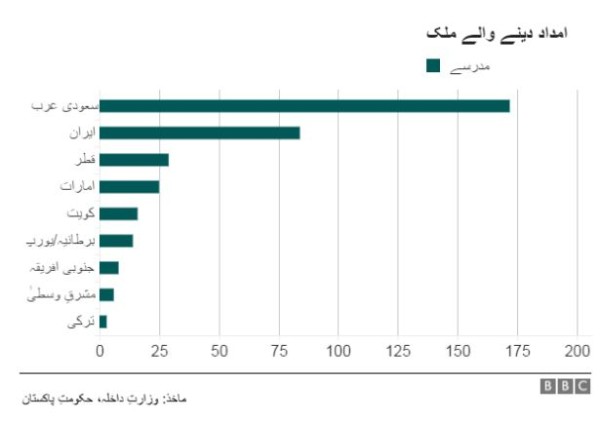 Source: Pakistan Today, Express Tribune, BBC Urdu