Imran Khan asks Chief Justice to take suo-moto notice of Shia Killings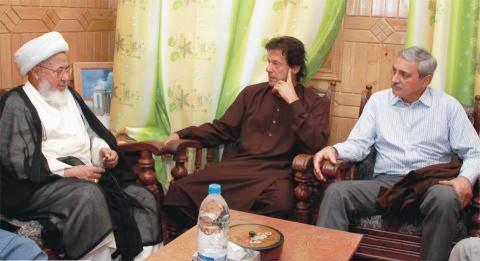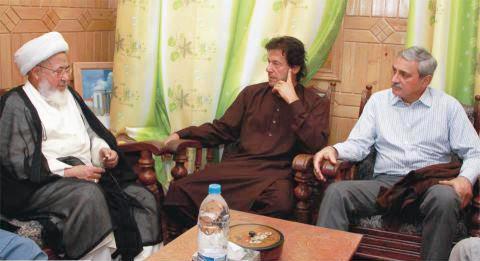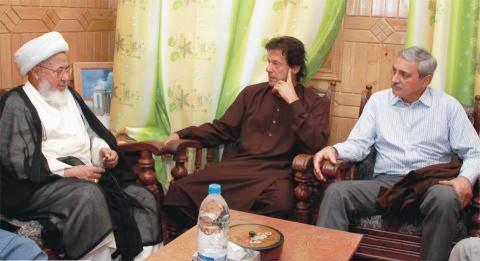 SKARDU (PR): PTI leader Imran Khan has asked the Chief Justice of Pakistan to take suo motto notice of Shia killings in Baluchistan and Gilgit/Baltistan.
On a visit to Skardu Imran Khan while addressing a press conference with a prominent Shia leader of the region Sheikh Jaffery and leader of Sunnat Wal Jamaat  Maulana Khalil emphasised that the government has completely failed to maintain law and order. The killing of 21 Shia passenger in a bus at Babusar pass was terrible tragedy, he said, and a visible manifestation of complete failure by the government. Imran Khan said that the Chief Justice of Pakistan is taking suo motto of matters that are relatively trivial but not doing the same for sectarian killings. He said it is good that the Supreme Court is taking notice of government failures in other spheres but the matter of shia killings requires its special consideration.
During the visit Mr Khan made a special effort to promote sectarian harmony by contacting leaders of all sects and visiting them. He promised that Pakistan Tehreek e Insaf will continue to raise its voice against terrorist organizations that are deliberately trying to create conflict in the country through sectarian murders.