Linguistic Suicide in Gilgit Baltistan!  'Mominaaki' language is dying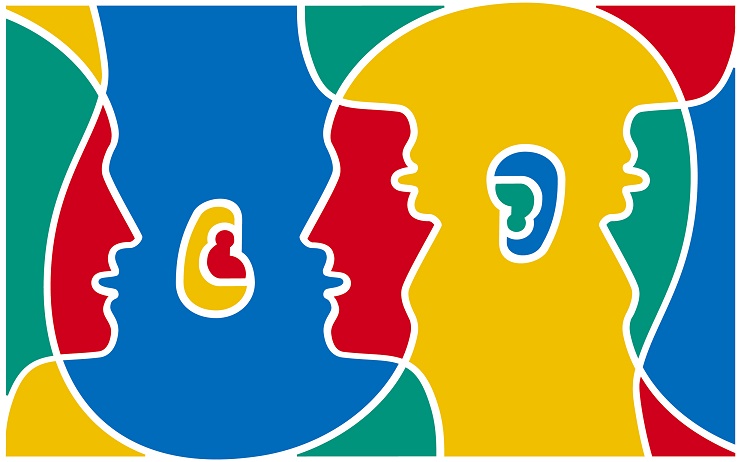 By Roshan Bano 
(Note:Mominaaki instead of Domaaki is used after I got inspired  and convinced by article titled "No more Domaaki, please!" written by Ijlal Hussainpur. The article itself is a rationale for my preference to use Mominaaki.) 
GBian A:
Linguistic Suicide- What does this mean? I heard of Language loss and language endangerment but not Linguistic Suicide!
GBian B:
Linguistic Suicide refers to situations where parents who are speakers of a minority language deliberately choose not to teach this language to their children and instead adopt a majority language in their home.
The principal reasons for the cessation of language transmission are the low prestige attached to the minority language and concerns about the children's ability to achieve fluency in the socially prestigious and economically-dominant language.
GBian A:
Ju Ju for reply. By the grace of Allah- all the languages of GB- Wakhi, Khowar,Brushaski, Shina – are living and thriving languages spoken by respective speakers. By the way why you are saying Language Suicide in GB
There are societies, forums etc. working for the preservation of their respective language. There are online communities, face book pages, websites, blogs, and what not! Debates, Discussion, Seminars, sessions and workshops are held regarding script, literature, and many other aspect of each language
 Studies and researches are being done by both national and international academic institutes and other organization! Plenty of scholarly literature is available in form published articles etc. It means it's recognized by intelligentsia not limited to just native speakers!
And you know what; languages of GB are not only being preserved locally but also brought into notice and attention of outside world (nationally and internationally).  They are actually getting noticed and recognized by masses of our country. And I am hopeful that a time will come when Languages of GB will be recognized officially. Be Positive!
You talks useless – linguistic suicide in GB is a False Claim to damage reputation for its linguistic diversity! Bus karo, chop hojao (Stop it,,,,,,,,,)
GBian B:
Ju Ju !  jazbaati mat ho khuda k liye ! puri baat toa sonu os k baad jo ji may aye keh dena !
(Ju Ju! Don't get emotional! Let me complete my point first. Say what you feel like to say later on)
You know there is one more language in addition to Wakhi, Khowar,Brushaski, Shina .It is called  Berishki in  Hunza,  and  Domaaki in other parts of GB.( l am using Mominaaki instead of Domaaki from now onwards)
It used to be a living, thriving language spoken by its speakers just like Wahki ,Khowar,Brushashki, Shina  is spoken now.
Unfortunately; It's no longer spoken by the current generations its speakers. They adopted the language of the dominant linguistic community of the area they reside in .When among Brusho – they adopted Brushashki, and when among Shina speakers they adopted Shina. They are called Bericho in Hunza and Doms in rest of parts of GB. (Let call them Mominaaki Speaking Community/ Mominaaki Speakers instead of Dom/Bericho from now onwards)
Mominaaki is at verge of extinction-a loss for linguistic Diversity of Gilgit Baltistan!   Not to forget cultural loss for Mominaaki Speaking community.
GBian A:
It's a surprise both positive and negative, Positive because I came to know of one more linguistic community of GB. And negative because that language is vanishing! Lots of questions are rising in my mind – Who, Why, How, when etc.
Who were they? Where are Mominaaki Speakers now?  Why did Mominaaki Speakers opt for language suicide instead of adhering to their native tongue?
GBian B:
I will reply language related question only. Answers for these questions are neither easy nor simple! Let contextualize the matter first.
Just until recent past the area that we call now Gilgit Baltistan has not this current political structure. Instead there were number of autonomous Princely States/Principalities- Astore, Baltistan, Gilgit, Hunza, Nagar, Punial, and Yasin and few other unorganized areas.
Under undemocratic traditional power structure – Principalities /Princely States and tribal societal setup – Mominaaki Speaking community was assigned the lowest social position. There were prejudices about this particular linguistic community. Its members were considered inferior. The community got discriminated and stigmatized not only by ruling elite of the Principalities they reside in; but by the ordinary masses as well. So they fall prey to both institutionalized and societal discrimination.
They were considered inferior and assigned the lowest social position in society.
They were segregated and marginalized residentially, socially and culturally and economically.
There was not any representation in mainstream power structure. They were not being involved in mainstream policy making and decision.
They were made restricted to their traditional occupations only- musician, music instrument makers, metal work etc.
Fed up with discrimination the community strategized to escape from low social status, , oppression and economic stagnation! And the strategy was abandonment of their identity as a distinct ethno linguistic community and assimilation into dominant community in their surroundings.
Language being the most explicit indicator of their identity they felt that their language is a hindrance in acquiring better social position for dignified life. They willingly and systematically opted for their language abandonment in acquisition of dignity, respect and upward mobility.
They not only avoided use of Mominaaki in public places rather they stopped use of their language in their households and with their community members. They encourage their children to use dominant language instead of their native language. This way new generation of Monaaki speaking community got exposure to some other language instead Mominaaki.  And this practice led to gradual but steady disappearance of Mominaaki.
Mominaakí's gradual disappearance was realized yet it was tolerated for better and dignified position in society.
GBian A:
So sad – as result of discrimination a linguistic community lost its native language.
بات تو سچ ہے مگر بات ہے اداسی کی 
GBian B:
Ju Ju !   The only comment for the not original poetic line!
They lost their language with language their majority aspect of their culture as well.
Language is called "Bearer of culture" and "DNA of Culture" because of its central role in preservation of culture of just any community. With loss of their language that Mominaaki Community may get deprived of its culture, origin, identity.
Its utter injustice and deprivation caused by the dominant!
بات تو سچ ہے مگر بات ہے نا انصافی کی 
بات تو سچ ہے مگر بات ہے محرومی کی
GBian A:
Ju  Ju ;  for poetic lines although not original!  Let proceed with the topic.
I am wondering if there is any research material available regarding this linguistic community.
GBian B:
Of course there is –by both national and international scholars. Almost all literature regrets its gradual disappearance and emphasizes its preservation.
I am sharing few citations with references from research work about the status of Mominaaki Language.
"In almost all places of their present settlement the Dooma have long since given up their original mother tongue in favor of the surrounding Dardic Shina. Only in the Nager and Hunza Valleys has Do survived until the present day."
Language Shift in Northern Pakistan: The Case of Domaakí and Pashto
www.academia.edu/…/Language_Shift_in_Northern_Pakistan_The_Case 
"In most of the places in Gilgit-Baltistan the people of this distinct group have abandoned their vocation and assimilated the culture and language of the dominant communities in the region. This makes it even more urgent to save the language and culture of the last few hundred surviving members of this brilliant community in Hunza."
No more Domaaki, please! Social stigma causing the disappearance of the Mominabad Language in Hunza
www.researchgate.net/…/544f21e50cf26dda089027da.pdf? 
GBian A:
Ju Ju .what else is there to share with me about Mominaaki Community?
 GBian B: One last point! And I will conclude the topic.
There is such a strong bond and association of this music of GB with Mominaaki Speaking Community. A bond, an association none of other linguistic community of GB can claim.
Music is one of the hallmarks of Mominaaki Speaking Community. They were the professional musicians as well as music instrument makers.
They were music providers for courts of ruling elite on different occasions, different public festivals, wedding ceremonies etc. They are also referred as musician community in literature!
You know music of GB with its unique instruments and melodies, compositions etc. is the most frequently devised medium to propagate cultural diversity of GB! We GBian are so proud of our cultural heritage!
But the attitude towards music was totally opposite until just few decades back! Traditionally playing music was looked at with contempt. In some of linguistic communities playing music was considered taboo just because of its association with Mominaaki Community.
It's really positive change in attitude!  May this attitude-change go beyond just music alone!
GBian A:
بات تو سچ ہے مگر بات ہے موسیقی
بات تو سچ ہے مگر بات ہے غیر اسلامی کی
GBian B:
اچھا! تو درجاتی نظام، طبقاتی اور تعصبی نظام کونسا اسلامی نظام ہے؟
Please do not categorize each and every change as unislamic. You categorize music as unislamic but do not categorize prejudiced discrimination and stratification system as unislamic!
I would conclude with this sentence!
      Who knows! There lies revival of Mominaaki Language in future. Be Positive!