Raison d'etre of suicides in the hills of North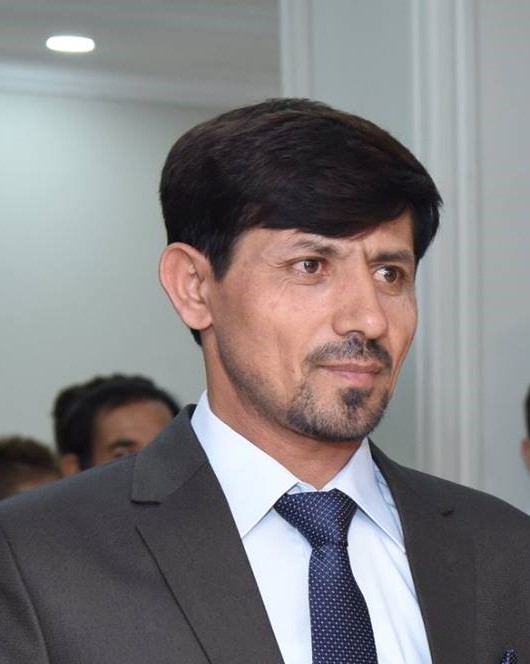 By Abdul Ali
Aurangzaib Khan wrote an in-depth cover story for Herald(Oct 9, 2018) titled " why high hills have a high suicide rate", which has been read and commented upon by many a readers. About the same has been written by another journalist Zubeida Mustafa(Dawn, November 23, 2018) with the subject " No hope is suicide". The former has penned in particular about the North of Pakistan on suicide whilst the latter in general. Surely the topic is talk of the towns there and I could not hold back but to reproduce the gist for Pamir Times' readers.
Zubeida refers to WHO (World Health Organisation), citing "suicide is the second leading cause of death among 15-29 years old worldwide. It has also been reported that the incidence of suicide has been on the rise in Pakistan. WHO put the figure at an estimated 13,337 for all ages in 2012".  She further recounts," only recently, this paper reported three students killed themselves in Chitral after receiving their examination results, while another survived. The Human Rights Programme's chairman reported that 40 to 45 people commit suicide in Chitral (population 447,362) every year. Statistically it is exponentially high in Chitral (.01%) than nationwide (.007%). though terrorism related suicide nationwide is altogether different pathology. But deep down there is nexus of economics and politics in wider context. Suicide nationwide fanned by religious militancy and terrorism is apparently opposite to losing hope and cause of life itself in this case. Our educational system based on chasing only number transcends that suicide is illegitimate(haram).
The former writer has covered this horrific and fatalistic tendency in minute detail including views of wide array of commentators – from academics to politics, from sociologist to social activists.  Although it isn't first time people from these areas have spoken about it grievingly, but mention of its gravity in main stream media necessitates attention of locals something is badly wrong and disturbing. Aurangzaib has rightly begun his writing with Carl Jung, Swiss psychoanalyst; these emotionally unstable individuals wouldn't have taken their lives had they lived in another milieu and time. Yes, the age-old myths and evil spirits might have flown far away in the woods but riddles of modernism have enslaved and slaughtering the youth. With the death of customs, rites and traditions, sacrificial rituals, culture, festivals-bonds that knit together these mountain communities have been replaced with virtual sights and sounds. Traditional social contract has broken down, resulting in transformation of youth from naturalists to neurotics.
The physical communication infrastructure, along with access to information technologies, opened up Gilgit-Baltistan and Chitral to globalisation, to modernity and to market forces that celebrate individualism and competition. The insulated tribal mountain communities built on collectivism and mutual support have been unable to cope with these developments. "Obviously change happens fast when there is education and a communications revolution," says Dinar. People here were not ready for that. Even people say with this wave came the death of cultural vocabularies and idioms and stunted growth of local languages such as a Burushaski, Balti, Shina, Khuwar and Wakhi. Sociocultural dynamics of Northern Pakistan changed when GB and Chitral became part of Pakistan.  Effects of modernity, globalisation, sectarianism, radicalization and state oppression, loss of hope and self-realization due to lack of employable opportunities are leading to end one's life. Even a PhD holder is forced to collect firewood!
Modern outlook on life, emphasis on educational excellence to enter better higher educational institutions has brought intense competition. Students prefer death rather be countenance with low grade or failure. Suicide for this is a symptom of a bigger malaise. Even if aged people are getting killed for intake of salty tea, that can be done away with! Hunza and Gojal known for its ripe old age, are losing its youth prematurely.
In Buni (Chitral) 203 are said to commit suicide between 2006 and 2017, Punyal 76; Yasin, 50 Gopis,32 Ishkoman 26 and 19 in Phandar. 107 women than 96 men have committed suicide in the district over the last 11 years. 49 women committed suicide in Ghizer district between 2000 and 2004. Students between the ages of 11 and 20 are the largest group among them, followed by married people. Just suicide not homicid or fewest murders.
What has Chitral or Gilgit-Baltistan to offer for someone educated? A jobless, uprooted student from their cultural context has tense life. Gilgit-Baltistan, except its Diamer district, has a reputation for educating girls; especially villages and towns with an Ismaili population. There are good visions and positivity among the youth but at the same time they are on the indifference point. One young from Passu says, "in cities, there are opportunities and facilities, but we cannot stay there. We have to come back there and work for our community. It is part of our vision — to contribute to the well-being of our community." That is the least crux and motivating factor for youth toward life, which the French sociologist, Durkheim views such religious affinity as a source for social cohesion that would decrease the likelihood of suicide.
In Hunza, the enterprising educated and skilled youth find fewer enterprises, restaurants, tourism and academic institutions to engage with. They kill time and kill themselves at the end. The area is in-boxed with mountains with no fecund employment rendering life meaningless. One local has said it befittingly "The minds of the youth are etched with the belief that the world is an ideal place. When they get a jolt to their belief in the fairness of the world, it acts like a kindle to the fuel,". the sooner they get out this cocoon the better, there is no short cut and ideal world out there. Social change without ensuring corresponding opportunity for self-realisation, people should be able to cope with change with positive approach.
Except CPEC the state has had little interest in socio-economic development, and floundering of its meager budget at the hands of local government officials; most appointed through bribing and under influence of goons and hooligans', not on merit but on sectarian basis has left the region high and dry. The region had remained isolated geographically for long due to absence of state support in developing infrastructure and logistics. They are an equal citizenry of Pakistan and there is no love lost for the state yet. Even British speaks high of patriotism of NLI and soldierly heroics of heroes Gilgit Boy Scouts in waging war of their independence. The state's apathy has been well versed by Shina poet, Jan Ali, To commit suicide, from Gilgit to vanish, Is preferable by far to this life we lead.
And now the strategic location culture from the center; the area was made administrative part of Pakistan in 1970. Tourism, mountaineering and dry fruits and now may the people derive any dividend from CPEC and Basha Dam are just few economic opportunities. The offshoots of NGOs, the likes of Aga Khan educational and social sector programs seek mass uplift through private-public partnership. Cynics term NGOs high salaries, material acquisitions, high life cause of socio-economic dissonance, breeding both competition and corruption. Few argue it to be starting point for youth of committing suicide. A young doctor says of increase in psychotic disorder due to change of season (local Season-February to April), it begs big question, wasn't there change season before, come on doctor, Nature has season in the sun for us!!! That seems weird as is the case of quantitative measurement of education and high marks in examination.
Veteran nationalist rebel politicians the likes of Nawaz Khan Naji, claim the state of Pakistan attempts to alter the demographic profile of the region, reducing the indigenous people to a minority, thus fueling another feeling of alienation and deprivation in the minds of youth. This isolation, according to him, is geographical, ethnic, cultural and perhaps even religious. A lawyer questions about the status and identity of Gilgit-Baltistan within Pakistan is indeed the source of many factors that act as catalysts for suicides and nihilistic tendencies among local people. Gilgit-Baltistan is in the stranglehold of forces of coercion at work to disempower the region's residents. Our problem is not suicide but the environment which forces it. It is lack of social security, it is lack of governance and it is our status which has put our region and our youth at a disadvantage".  Through the lens of politics and security, several dozen activists, political workers and religious leaders are on terrorism watch list. Baba Jan (Awami Workers Party member) is in jail for life for demanding rights for the people. The area has seen many arrests, torture, harassment and use of blasphemy as a tool to silence human rights activists.
Jan Ali sings: Speak not loud, beware the time; it spies on you. A state hanging on to a status quo that is untenable in the face of change. It is common phenomenon over all the country when you can't contain the bulging youth population and give them employment and hope for existence, this is inevitable consequence to follow. Not only this, Shia travelers get killed in Kohistan, in Diammer extremists torch girl schools, in Gilgit Sunni banned militant outfits exhorts local Sunnis against sending their children to schools run by Aga Khan-led organisations. One community inculcates spirit of collectivism and volunteerism, while another sect spews hatred, this is suicidal prescription. These altruisms in itself are very hard to sustain without having firm belief theologically- given in time of selfishness, individualism and hatred in a such dichotomous world. Top-down alienation by system, which does not allow those to excel who do believe in hard work and merit. Social and cultural attitudes are still conservative and backward even today in some areas toward women.
There are exogenous factors and various smaller interactive endogenous factors; alienation from national body-politick, mismanagement of regional administrative affairs, together with other endogenous conditions creates ground for suicide, stress and mental health issues. In Aziz Ali Dad's words, education brings awareness and consciousness about political and fundamental rights and when these rights are suppressed, anger seethes within the young. Right now the anger is internalized, manifesting itself in suicide. If externalised, it could lead to homicidal behaviour,". Dr Sadiq Hussain, (KIU) says "problems related to academics, religion, identity, domestic issues etc.  result in uncertainty about how to deal with life. This is where suicide comes in as a pathological mechanism to cope with troubles of everyday life." Women also get depressed from long winters when they are confined to their homes, love and its marriages do not last long because it is not approved by religion and society when it is across the communal lines, suicide follows the boy and girl. Ambitious young people want best education, good job, material acquisition and marriage of their choice not beholden to their elders, when that does not happen the life ends with suicide. There is anger and angst toward such a system. In parts like Iskhoman, opium and drug addiction is another issue, even they sale land to feed their habit!! When they cannot look after their families anymore, they commit suicide. A social activist from the area, Sharafat Ali`s vocabulary; a young shooting himself, a young female flung her into the river, another poisoning himself repeats itself. A chain reaction in madness that is contagious with all these mountainous communities, away from true understanding of religion leads to have a spiritual void which is must for life to be contended with.
The writers have referred to different research work conducted on this, the crisis needs to take realistic stock of the situation and sorting out lasting solution to this menace. Other commentators (Aziz Ali Dad and Israr) say the research on suicides has failed to look below the surface. Given the cocktail of causes, they emphasise the need for qualitative, inter-disciplinary research led by experts who will ensure an ethnographic approach to understand and address the issue.
The writer is an ACMA, works as business teacher-cum-accountant in Pakistan International School, Doha, Qatar.