Developing passion in teaching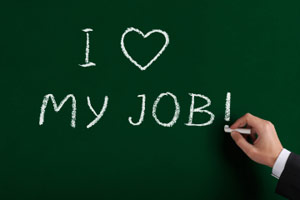 By : KARIM MOHAMMAD KHAN
The term 'passion', according to Oxford Advanced Learner's Dictionary, is a very strong feeling of love, hatred, anger and enthusiasm. It is given as well as is developed in a person's heart and mind in positive or negative manner depending upon the social milieu, working condition and home environment.
 In teaching, passion is the showing of love, emotion and enthusiasm and is said to be the driving force together with intellectual engagement in bringing school improvement. Teaching is not just transmitting knowledge to the younger generation but to inspire them to find their potentials as well. Galileo Galilei once quoted, "You cannot teach a man anything; you can only help him find it within himself." It reveals that teaching is inspiring, challenging and nurturing the minds of children as they discover the art of learning-and the art of life. And for that purpose school leadership has to develop an attitude, climate, and culture where classroom practitioners believe in students and students believe in themselves.
To deliver lessons effectively is required understanding of curriculum, instructions, assessment and reflection with heart and mind of the teacher get connected. What happens usually that passionless teachers mostly go for short cut method and focus on the subject matter by reading books in the class and pay less attention on the learning styles and individual differences of children and this attitude is mostly observed in the state-run schools where the impact of student's learning out comes is not cogent yet. On the other hand it is well said that teach from the heart not from the book.
My experience from teacher to teacher educator and now as headmaster unfolds that some teachers have inner passion in teaching and they produce good result in their subjects and contribute a lot in school improvement. Further, they are self-motivated and take part actively in all types of curricular and co-curricular activities inside the school. In addition, they don't limit their responsibility to school hours only rather; they also play the role of teacher educator and social worker by participating and arranging workshops for their peers, tuition for children and awareness session for parents and the community at large.  Besides command in pedagogical content knowledge, these teachers believe in lifelong learning and keep themselves updated with latest information and enhance their teaching and learning skills through multiple sources like book reading, face to face workshops; media, browsing webs and sharing knowledge with others.  Such teachers are indeed assets for an organization as well as for the society.
But unfortunately their number is fewer and a large number of teachers have less passion in their job as they resist change; like to live in comfort zone and want to remain in status quo. For instance, they spare less time for taking remedial classes before or after school hours; have excuses to take part in winter and summer camps and other curricular and co-curricular activities in the school. They also take less participation in community development programmes. Moreover, they read fewer books and at times go to classes without studying the subject matters of which these are going to be delivered the next day. Sometimes, they lack classroom dynamics such as effective classroom management strategies, individual differences of children, learning styles, setting smart objectives, activities and classroom assessment mechanism. They are of the opinion that there is no use of being passionate in government schools as there is no mechanism of reward and punishment for passionate and passionless teachers respectively. Subsequently, schools face challenges in terms of accomplishing its goal by producing poor result in board exam consistently and parents are compelled to educate their children in private schools with huge charges.
Nevertheless, the job of teaching can be adorable in public sector schools through multiple ways and means. First, the environment of the school need to be friendly, caring and sharing as in a state of fear, anxiety and apprehension teachers won't deliver their lessons with efficacy and satisfaction. Next, for job satisfaction, adequate salary needs to be given so that their domestic necessities and expenditures could be fulfilled easily and concentration is paid fully in school improvement initiatives. Finally, to create passion among teachers, even their small efforts and strengths should be highlighted, appreciated and celebrated publicly like holding teacher recognition day and at times by praising on the spot while doing good efforts. But to overcome their shortcomings and weakness feedbacks must be shared privately and individually in order to protect their self-esteem and self-confidence.
In a nut shell, teaching is not just transmitting knowledge to children rather it is the profession of passionate ones who are inspiring, challenging and nurturing the young minds as they discover their potentials; unpack the art of learning; and comprehend the art of life. However, there are fewer teachers who are self-motivated and produce good result in their subjects and contribute in school improvement and community development. But, majority of teachers particularly in state-run schools are lacking passion in teaching and show poor performance to enhance students' annual exam result. Nevertheless, the job of teaching can be enthused through developing the mechanism of reward and punishment. To make teaching passionate even little efforts and strengths of teachers have to be appreciated and celebrated publicly while their shortcomings are to be shared privately in order to unhurt their self-esteem.