Chitral: Earthquake affected families in Charoon Valley get potable water and shelters for cattle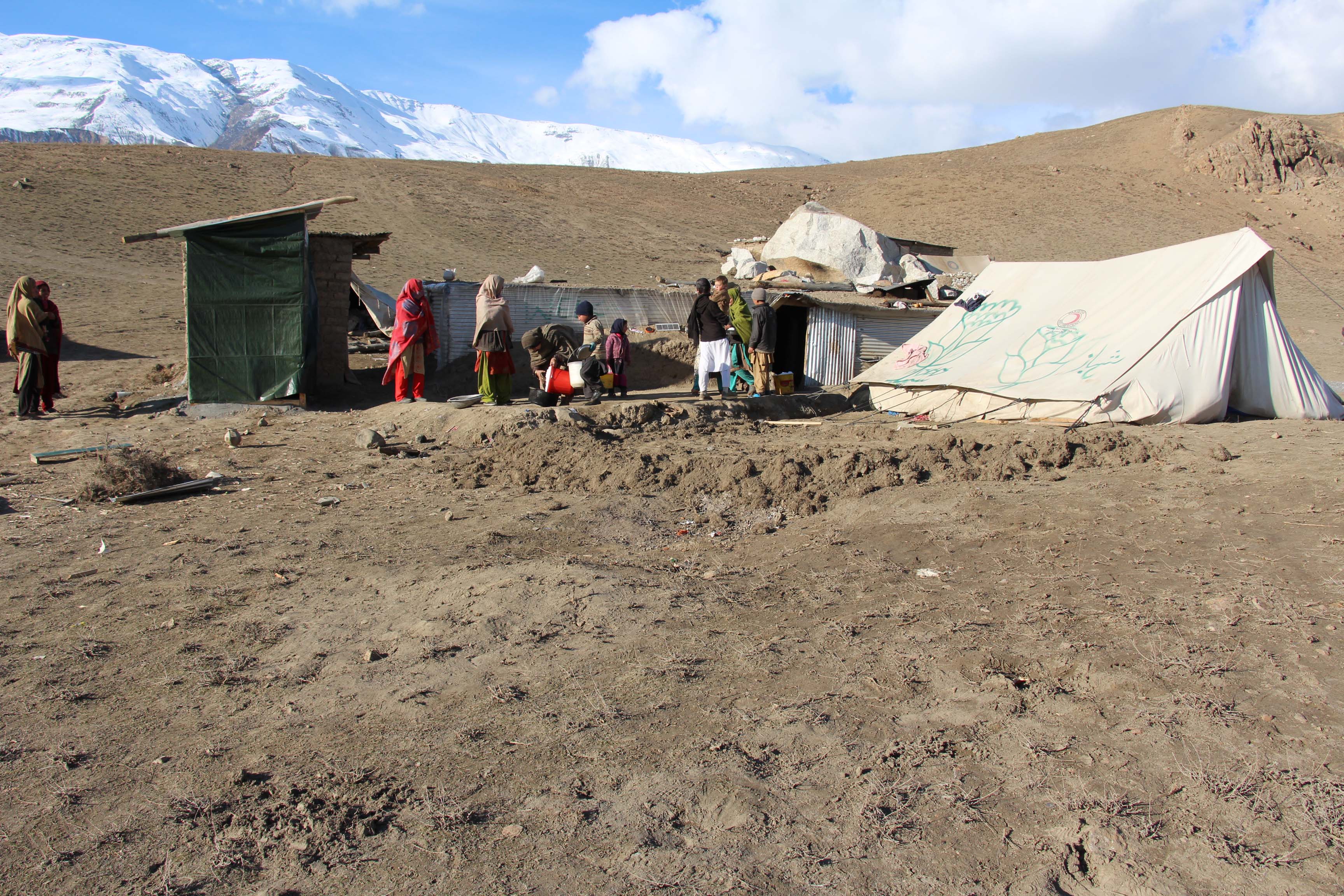 By Gul Hamaad Farooqi
CHITRAL:  The tremendous earthquake had damaged 95 houses fully and 200 partially at Charoon oveer, along with cattle pens. Pipeline of drinking water was also damaged.
Under earthquake emergency response for the affected community, an organization named Creative Approach for Development (CAD) has recently provided 60 shelter houses for cattle of Charoon Oveer, while also restoring the pipeline for drinkable water. Shelter houses were constructed with the financial support of  CONCERN WORLDWIDE,  an international Non Government Organization.
"After damaging of the pipeline, the women folk in the are were compelled to bring drinking water in pitches from far flung areas but now they will get potable drinking water in their houses through the restored pipeline, Shahzada Musaddasirul Mulk chairman of CAD told this scribe.
An affected peasant of Charoon over told local journalists that they were forced to leave the cattle under open sky after the earthquake induced damages. He added that many people sold their cattle on less prizes, because keeping them was no more profitable.
Creative Approaches for Development (CAD) is community Development Organization working in district Chitral in the areas of infrastructure development, poverty reduction and socio-economic development of the area.