Accountability of Education Ministry in Gilgit-Baltistan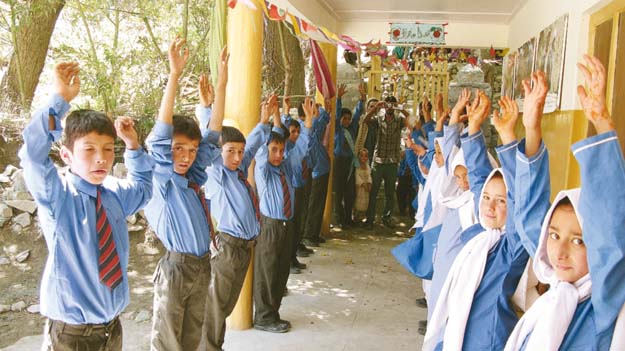 Saira Begum
Lately, NAB is working to unearth the allegations of rampant corruption in appointment of teachers over the past few years in GB. It is believed that people at highly revered positions were involved in such practices, including the then education minister. The matter is of high importance, because selling jobs of teachers is equal to selling the future of thousands of children. It is believed that teachers were appointed after taking bribes of few lakhs of money, disregarding meritocracy and causing damage of unimaginable proportion.
This may be the largest corruption scam in GB, in which not only political or elected representatives, to whom people had cast votes of trust, were involved, but the bureaucracy was equally absorbing bribed money and becoming richer at the cost of our children's future. Similar accusations are also being made about the incumbent government. However, the credibility of such hearsay is yet to be established.
The governance system in GB is at its nascent stage, and there are many flaws. Ironically, the supreme appellate court has not taken any measure against bribed appointment of teachers, despite several pleas over the years to nip the evil in the bud. This raises question on the performance of judiciary. Rule of law, efficiency and responsiveness are the golden principles of governance which must be implemented in letter and spirit, to run institutions smoothly.
Appointment of a wrong person is detrimental to any institution and exhibits poor governance which may ultimately fail the entire system. Some of the discouraging educational statistics of GB are vociferously calling for greater accountability from the administrative and elected leaders. Although, there are some encouraging figures, in terms of literacy rate, but still there is much needed to be done to enhance quality of education.
The poverty stricken and vulnerable region needs honest, competent and reformist leadership to elevate the status of deprived folks who have been in deprivation for years. This is high time to welcome change which will be likely only if the glaring rule of accountability is embraced and inculcated. The elected leaders are actually public servants and they must realize governing rules and the worth of a sacred position they have been bestowed. Although bureaucracy is not excluding from this circle, there must be a mechanism in government sector to enlighten employs and leadership with principles of good governance.
There is too little accountability for those involved in public affairs in Pakistan generally and in GB particularly. In this connection, the option of Gilgit Baltistan Accountability Bureau cannot be averted at all after self-governance and de facto status to GB. And this bureau can be a milestone to ensure transparency and evaluate trespasses of bureaucrats and political representatives during their respective tenures.