Gilgit: PMLN ministers lash out at PPP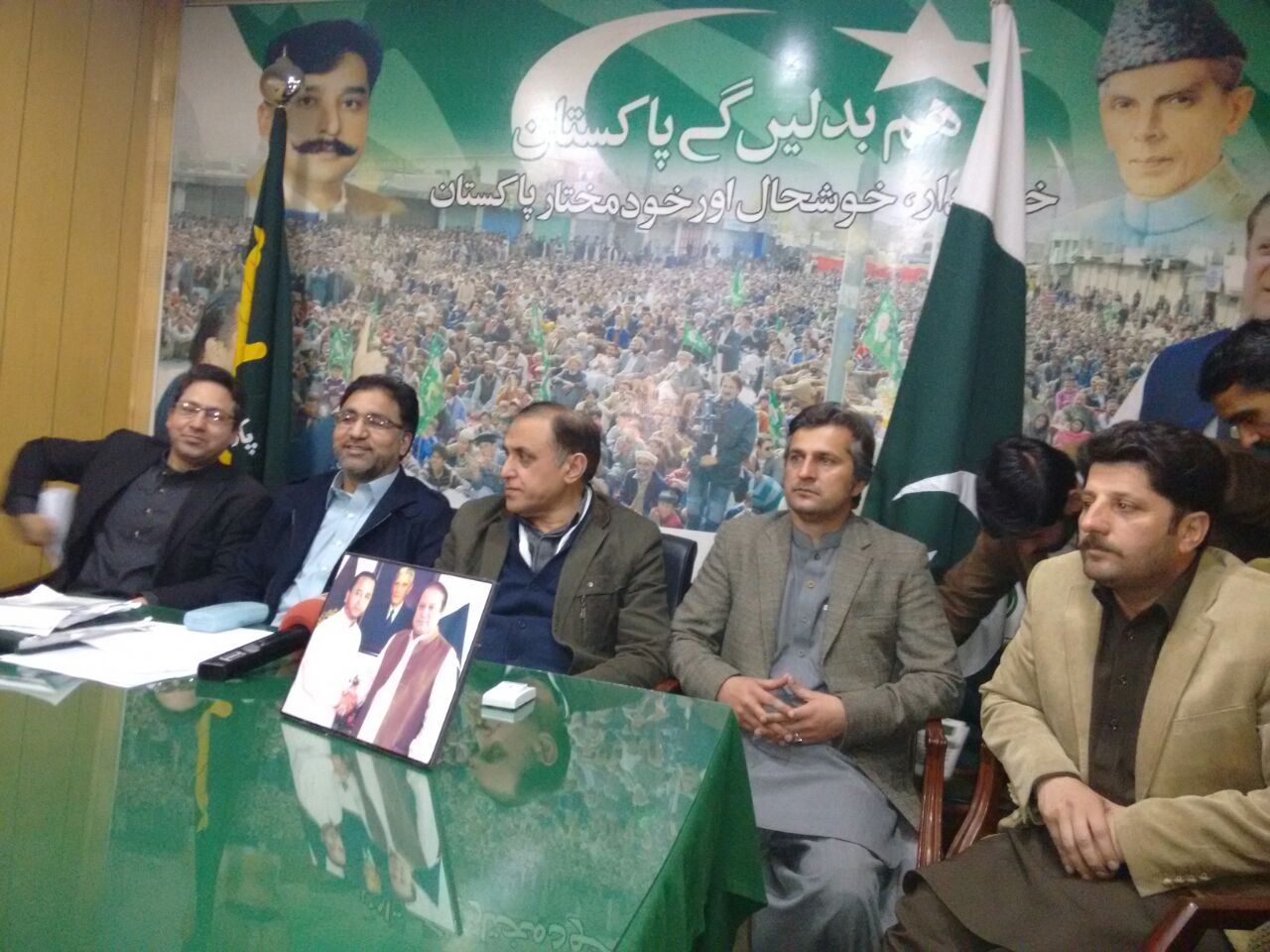 Gilgit: PMLN leaders lashed out at PPP during a press conference today. Parliamentary Secretary for Law Aurangzab Khan and Works Minister Dr. Iqbal accused PPP of trying to incite the region's people to disturb law and order in the region. They said that payments will be made to the land owners if their land is used for any project.
They accused PPP of awarding contract for the Jaglote-Skardu road to a contractor without following the due procedures. They said that a fresh tender for the road will be advertised soon.
Watch Abdul Rehman Bukhari's report
PMLN leaders lash out at PPP during press conferencePMLN leaders lashed out at PPP during a press conference today. Parliamentary Secretary for Law Aurangzab Khan and Works Minister Dr. Iqbal accused PPP of trying to incite the region's people to disturb law and order in the region. They said that payments will be made to the land owners if their land is used for any project. They accused PPP of awarding contract for the Jaglote-Skardu road to a contractor without following the due procedures. They said that a fresh tender for the road will be advertised soon. Watch Abdul Rehman Bukhari's report Cameraman: Munawar Hussain Nagri

Posted by PAMIR TIMES on Wednesday, 16 March 2016