Tragic: At least eight people, including school children, buried under snow avalanche in Chitral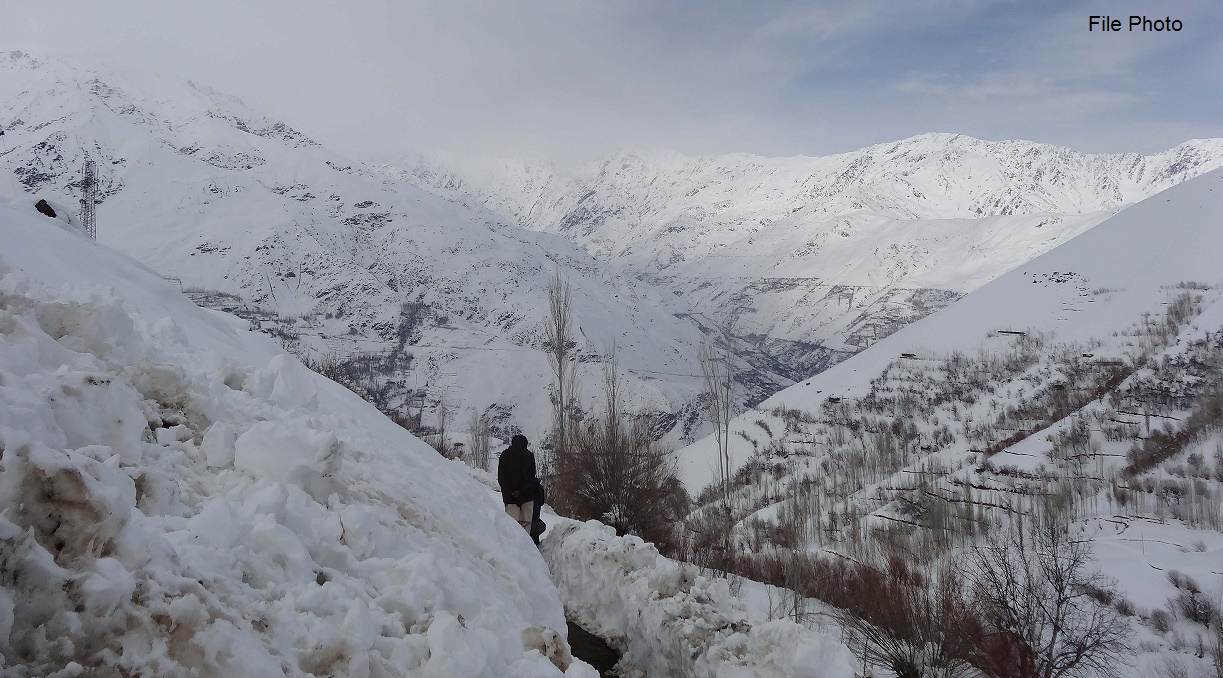 Chitral/Islamabad: At least eight people have been buried under a heavy snow avalanche near Govor Gol (glacial stream) located some kilometeres away from Susum village of the Karimabad valley in Upper Chitral. Seven school children are believed to be among the group of buried residents of different villages and sub-villages of the Karimabad Valley.
According to details, groups of students and, possibly, some other locals of the hilly area were returning home from Susum village when they went missing on Saturday evening. The students were returning home after appearing in an examination at the Government Boys School located in Susum Village, where many of them were also studying.
After waiting for the children for several hours the parents and family members got worried and started searching for them, because the high altitude valley had been receiving heavy snowfall for some days.
"We got information about the children gone missing on Thursday evening at around 5 O'clock", said Nusrat Nasab, CEO of Focus Humanitarian Assistance (FOCUS) Pakistan while talking to Pamir Times. "Efforts were made to locate the children by contacting their relatives in the neighboring villages", she added. The frantic efforts to get some information about the children continued throughout the night without success, hindered by the dark and the risks posed by heavy snow.
This morning, the people started combing the only path leading to the Susum Village to trace the children. A dead body was recovered, confirming the fears that the children may have been hit by a snow avalanche.
A snow-avalanche had hit the valley on Saturday, according to a Bashir Hussain Azad, a local journalist.
"The valleys are prone to wet avalanches during this season", said Nusrat Nasab, whose organization has been working in the area for many years to raise awareness and train and equip the residents to combat the many natural hazards. "We had been broadcasting messages on radio stations, and regularly messages were also being circulated in the communities to alert the residents about the threats. But, since there's only one access route in the valley, traveling on the hazard filled road is unavoidable", she added. Three dead bodies have been recovered since then.
Some of the missing students have been identified as Imran Uddin son of Azmat Ali, Imran, Irshad Ahmad, Faiz Ali, Ali Shan, Rehmat Bai son of Adina Khan, and Muhammad Illahi. Some sources have put the number of missing persons at 11.
Pakistan Army has, reportedly, sent a 20-member specialized team to the valley to take part in the search and rescue efforts. Local volunteers, members of the Community Emergency Response Team (CERT), soldiers of the Chitral Scouts and the teams of Chitral Police area taking part in the efforts to recover the dead bodies. The search and rescue efforts are being hindered by the climate conditions.