Photographs of the Chitral avalanche that buried 9 people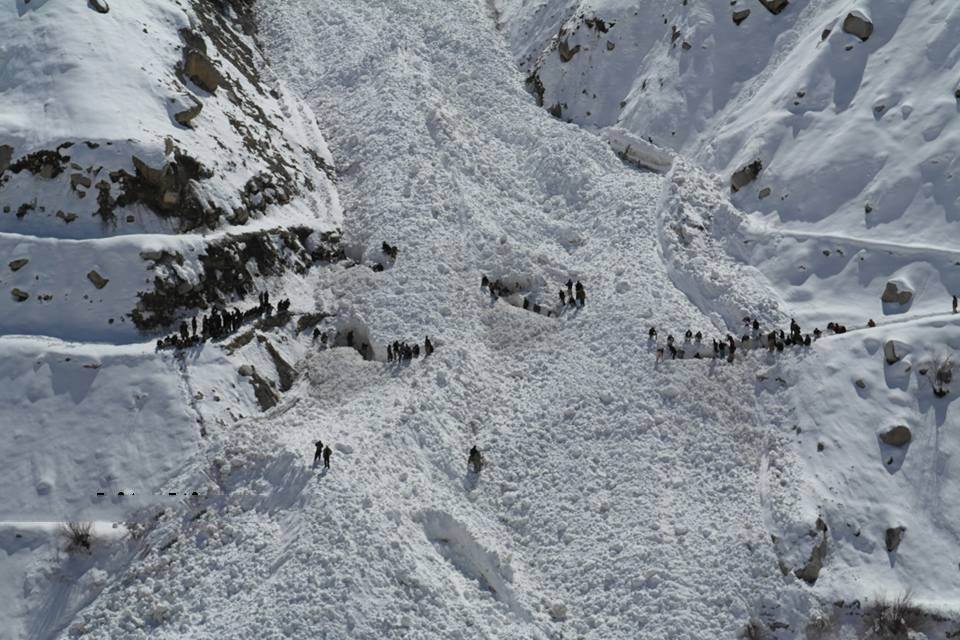 Photographs of the area in Karimabad Valley hit by a massive avalanche on Saturday evening. Nine people were buried by the mega avalanche. Only two bodies have been recovered so far. One student, out of the group, fortunately survived.
Search and rescue operations are underway since Saturday, without any significant success in locating the buried individuals.