Tree plantation day held at Al-Amyn Model School, Gulmit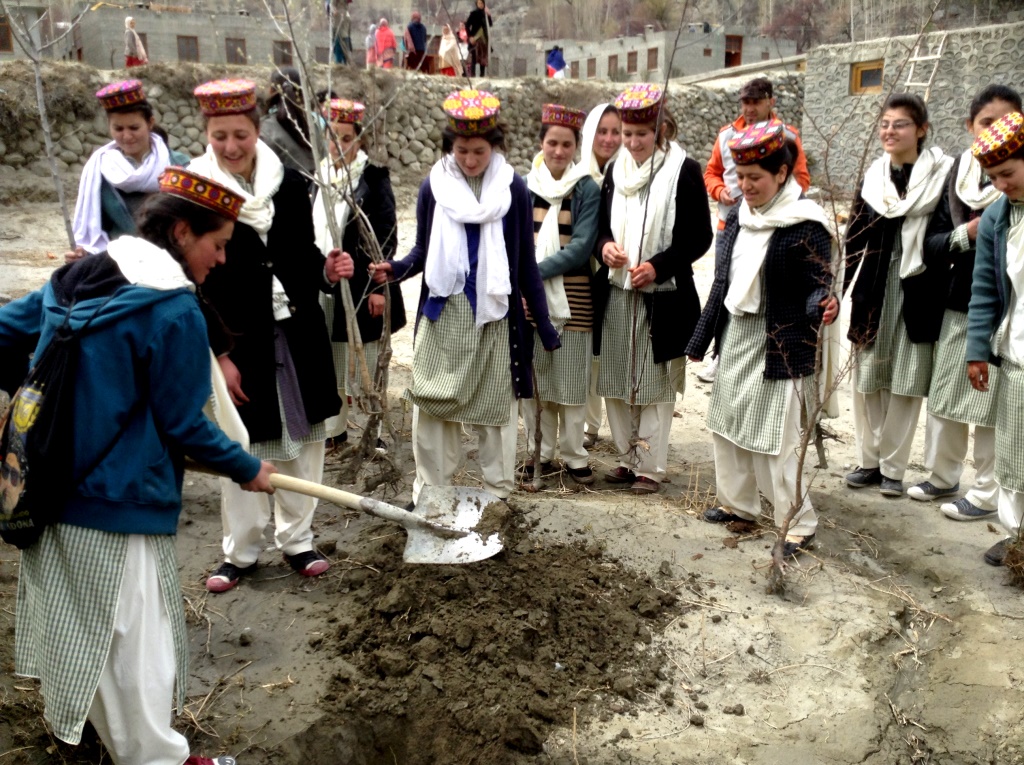 Hnza: Every year Serena Hotels celebrate tree plantation session with community Schools, this year Hunza Serena Inn carried out a tree plantation awareness second time for the students of Al Amyn Model School Gulmit, Gojal Hunza to raise awareness of the importance of all types of forests and of trees outside forests. The Management of Hunza Serena Inn along with Green Team members, Mr. Nazir Ahmed Bulbul, Principal, Al Amyn Model School Gulmit, Teachers and students planted fruit tree for the beautification of the new school hostel complex. As part of Serena Hotels responsible tourism philosophy to encourage all stakeholders to plant more trees in a planned way and only indigenous trees be planted for the environment. 
After tree plantation a session was set with students three kind of grafting of Cherry, Apple and different colors / kind of roses flowers by the hotel Gardner, the student appreciated the new technique of grafting. Hunza Serena Inn will continue such session for school students and community, the ways in which forests and trees sustain and protect us .
Photographs HERE