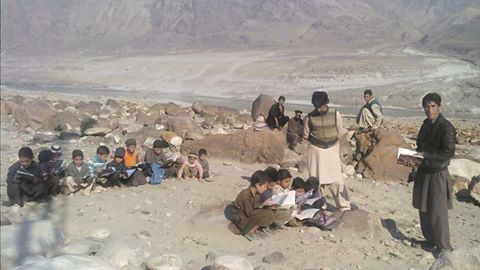 Gilgit: The leader of opposition in the Gilgit-Baltistan (G-B) assembly on Sunday raised questions over the government's resolve to improve the state of women's education in Diamer valley.
Shah Baig of Jamiat Ulema Islam-Fazl (JUI-F) alleged that schools in the valley have turned into 'ghost schools'.
"Schools in the valley are deserted and there is no one to look into this issue," said Baig, who hails from the Diamer valley.
"Those who are appointed as teachers have never visited their schools," he alleged, claiming that many other teachers had retired while never visiting their schools.
"But what is interesting is that they are paid regularly."
The valley has a population of over 200,000 with hardly 15 per cent of the men being educated while women's literacy rate is non-existent.
In the Darel and Tangir valleys of Diamer, women are even barred from voting.
Baig lamented the treatment of the valley by the incumbent government in Gilgit as well as the attitude of fellow elected representatives from the valley.
"If they [lawmakers from the valley] can't fix things, they all should resign," he said.
There are three ministers from the Diamer in the current G-B cabinet. Muhammad Imran Wakil from the valley is the minister for Forests and Wildlife. Janbaz Khan is the minister for Agriculture, Livestock and Fisheries.
Courtesy:The Express Tribune