Taγ̌m Festival Celebrated in Shimshal Valley, Gojal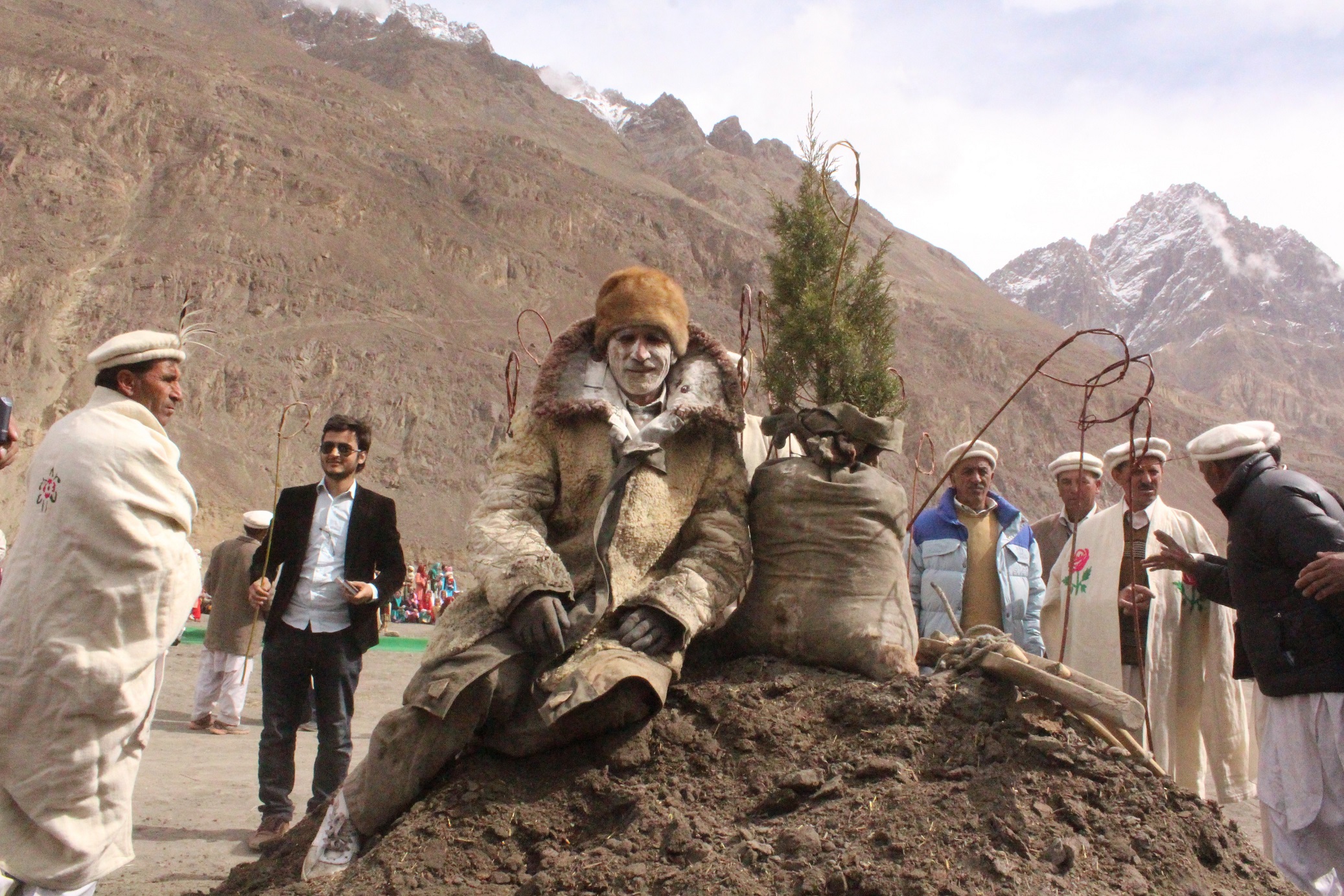 Gojal: Taγ̌m Festival, an ancient agricultural event, was celebrated with full glory on April 1, 2016 in Shimshal of sub-division Gojal, District Hunza. The festival is part of wakhi, culture and it has been celebrated for centuries on the arrival of spring season.
'Taγ̌m in Wakhi, means seed. Hence Taγ̌m , is the spreading of seeds, a symbolic ritual heralding the advent of farming season. Taγ̌m is the most popular festival but now it's fading away in many parts of Upper Hunza, Gojal. The basic theme of the festival is to welcome plough season. GB remains dry and barren and streams are dry from November to January. In February to April, when glaciers start melting, streams and rivers are again filled with fresh water. So this festival is celebrated by communities to welcome the fresh water for ploughing and start cultivation, a day filled by traditional rites and rituals.
The traditional event Taγ̌m started early in the morning, when villagers and local notables gathered at a common home and offered pray and also performed "Tomang" to start the traditional ritual.
After this performance, the notables and community members reached at a field site for symbolic cultivated of wheat seed, the cultivation has performed by local character called symbolic God of cultivation.
Besides traditional ritual performances, some of the main items of the events are traditional cultural dance by Senior Citizens, traditional cultural dance by children, wakhi folk poetry and songs also part of the event. Likewise every year the blossom season starts from this traditional event, however due to modernization and lack of funds the cultural event became uncommon.
The festival was organized with the financial support of CKU and Hashoo Foundation. Hunza Arts Council and Wakhi Tajick Culture Association Shimshal unit jointly organized the ancient festival.
Chief Gust, Captain Retried, Mr. Sami Ullah Farooq (Assistant Commissioner Aliabad, Hunza, G-B), paid tribute to CKU-Project, Hashoo foundation and Hunza Arts and culture council and people of Shimshal for organizing such events in Hunza. He told such remarkable efforts by CKU and Hashoo Foundation in revival of traditional would definitely help promotion of culture and socio-economic development of the region.