Hunza Premier League – A tournament for all ages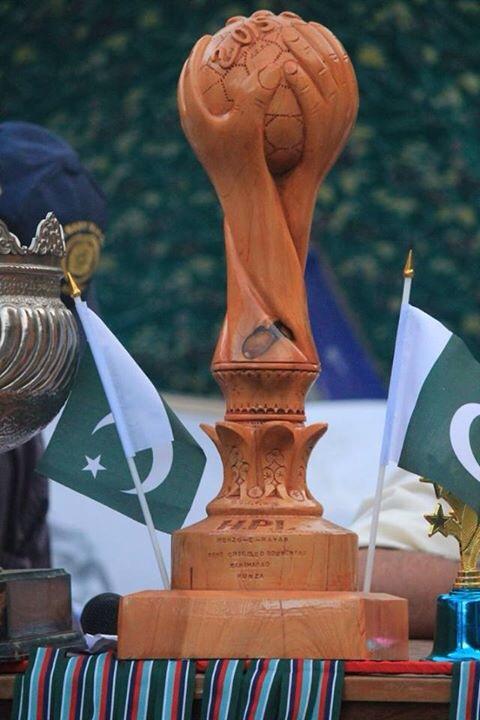 Salim Khan
You must have heard about Barclay's premier league Spanish premier league the German bundesliga and Italy's serie but have you ever heard about the Hunza premier league? No?  Hunza premier league is played under the mountains of Karakorum in Hunza valley yes the beautiful Hunza valley famous for its beauty and mountain ranges and people and now there is another factor which is creating hype slowly.
In Pakistan commonly cricket has been the sport which is being followed among youngster but it is little different in the northern parts of this country where Football is the sport which is most famous among the youth of Gilgit Baltistan where you will see their love for the game in streets parks even mountain field where every other little kid wear their favorite football player jersey.
Hunza premier league is certainly good platform for those youngster who want to showcase talent on a bigger stage and to show Pakistan that Hunza is full of young footballing talent and the can perform at national level and achieve bigger things in this sport not only youth which entertains the crowd the old ones also participate basically it is tournament for all ages where there is no age limit even a 12 year old can participate and 50 year old who well beyond his best but can certainly enjoy and entertain with his aging football skills.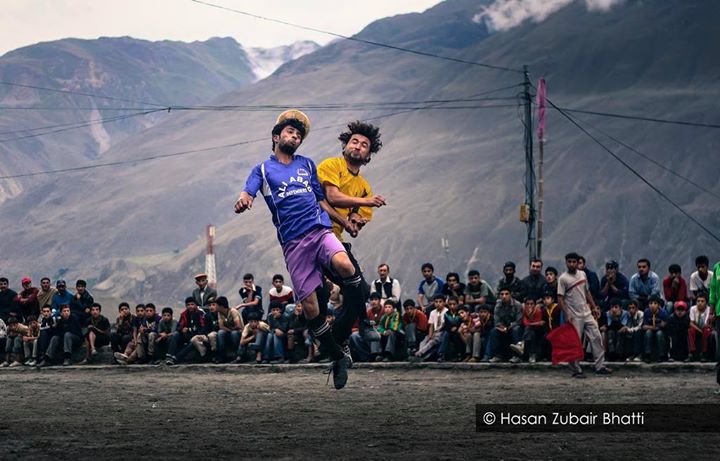 In 2011 Hunza premier league teams and lesser crowd and lesser teams participate but slowly it got famous and year by year tournament increased the number of teams participating. This year's tournament was the 5th version of this Hunza premier league. well to be exact it should be not be called a  league because it knockout tournament it's a 6 side tournament a futsal tournament where  each team has six players on the pitch and 4 substitutes on the bench  more than 70 teams from Gilgit Baltistan participate yes 70! You heard my right! 70! Teams from not only Hunza but all over Gilgit Baltistan participate in this tournament. Teams from Yaseen Ghizer Gilgit and Danyor. The tournament spans around 2 months from start of July to the mid of August. Where the weather is perfect for playing this beautiful game and Hunza is in full buzz of tourists it is the season where hunza is place where you want to be and if you love football that makes it even more of heaven it is.  tourists coming  from all parts of Pakistan and also foreign tourists who get a look a footballing talent present in gilgit baltistan. The small stadium which used to be a polo ground at the time of kingdom of Hunza lead by the Mirs(king of Hunza) watched on the polo matches near to the baltit fort which is tourist's focal point making it a perfect venue and Rakaposhi view just kills it . it might not have the biggest crowd or big reward for the winner or a beautiful stadium but there is not a single game which lakes enthusiastic audiences or not played with a good spirit every goal and every good save is cheered and after every match the tradition music is just the icing on the cake which is required and to show good sportsman spirit the winning and losing team do a tradition folk dance together.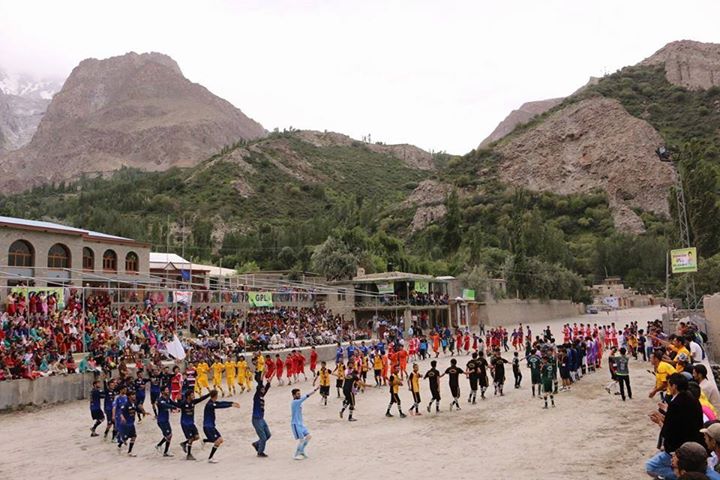 which is tourist's focal point To end this one might say it is not getting recognition as it is should in Pakistan It is very famous around in the region of Gilgit Baltistan and it is very hot topic among youngsters of not only Hunza but Gilgit Baltistan and it might be not too long that the PFF(Pakistan football federation) takes notice at the quality of young talent that is participating in this tournament..
The author is a student of Modern languages. He writes about social issues, sports and travel. He author and co-founder at Hotchpotch Post.