Community policing project launched in Chitral, 493 citizens from 83 villages will be trained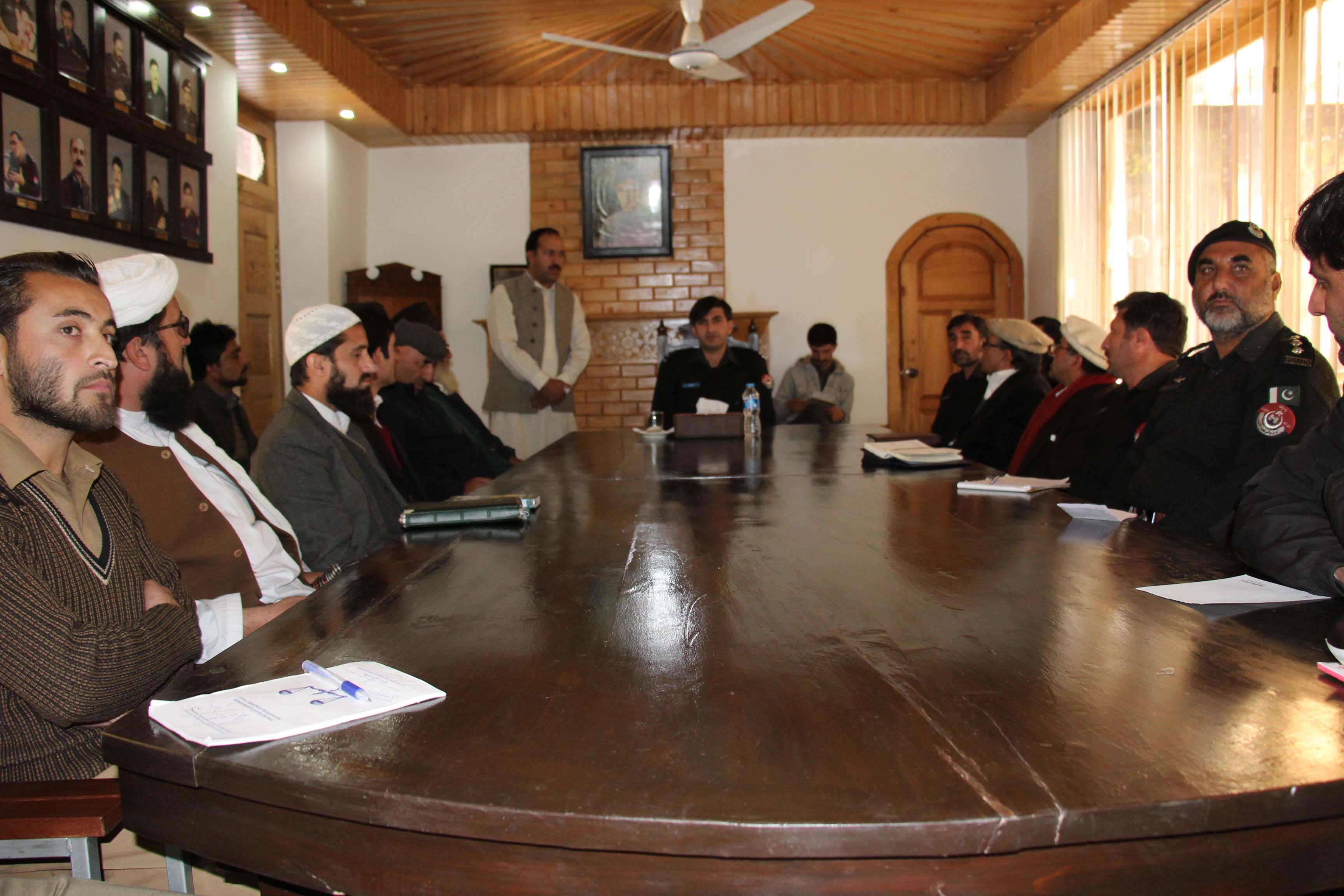 By: Gul Hamaad Farooqi
Chitral, October 19:  A Community Policing project was launched today at an event held at the office of the District Police Officer. The project is financed by the United Nations Development Programme (UNDP).
Syed Ali Shah, Project Manager of Participatory  Rural Development  Society (PRDS), UNDP briefed the participants about the aims and objectives of community policing.  He highlighted the need of community policing for eradication of each and every type of crime from the society. As part of the UNDP funded project, four rooms will be constructed in some selected police stations. "Model Police Stations" will be established in Chitral, Ayun, Drosh and Shoghor, towns and villages of Chitral district. He said that handling cases related to women and other genders would be an important part of the work of the community police force. Community police forums will also be established across the district. Each forum will consist of 15-20 members, covering jurisdiction of three police stations. These members would be selected from village liaison police  council, including 7 members.  Three of them  will be elected members,  3 members would be chosen from among the notables, and one police officer will also be part of the forums. Members of the forums will elect a coordinator and deputy coordinator with mutual consent.
These CPF will solve petty issued on village level without approaching courts and lodging FIR, as part of an Alternate Dispute Resolution (ADR) strategy. They are also being expected to play a vital role in eradicating of drug trafficking from the society. They will watch each social evil elements which causing harmful for the society.
Addressing the session district police officer Abbas Majeed Marwat said that the police force will fully support the forum for discouraging social evil elements and criminals.  He said that Chitral police will train 493  members of  83 village council Police Liaison councils. He said that the provincial Government of KP also working on these issues and it is expected and a legislative bill will also be passed on the floor of provincial assembly to legalize and  support these councils.
The launching ceremony  was attended among others by members of Bar Council, district bar association,  Press Club, Chitral union of professional journalists, elected Nazims and police officers as well as leaders of political parties and social workers.