Stranded tourists and patients evacuated from Hunza and Chilas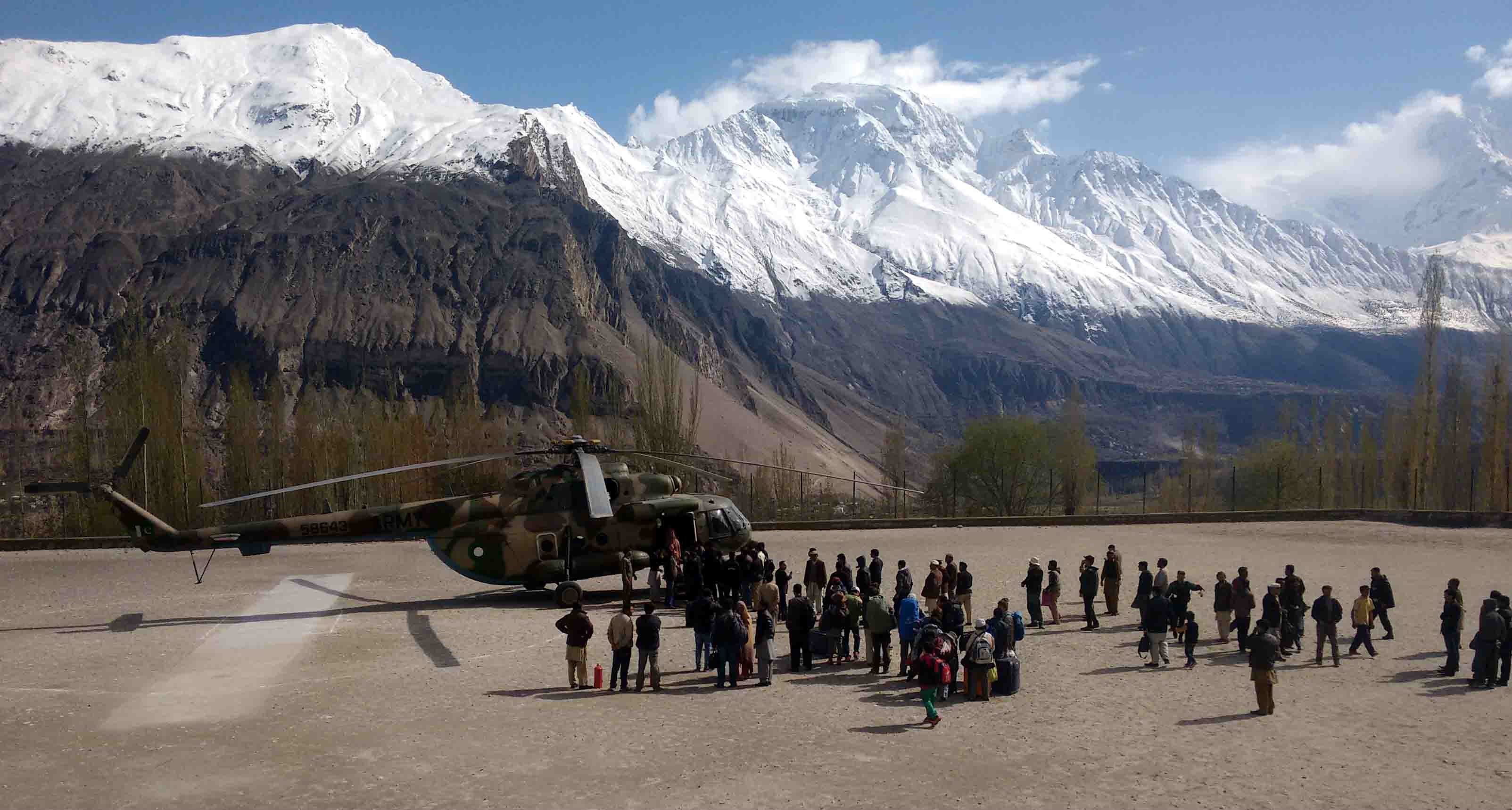 Gilgit: Tourists and patients are being brought to Gilgit and Kohistan by Pak Army choppers. Today a number of sorties were made, evacuating 65 foreign tourists, 9 Pakistani tourist families and a number of patients from Aliabad Hunza to Gilgit. The patients and national and foreign tourists will travel out of GB in C-130 flights. 25 students from Chilas were also evacuated to Kohistan/Pattan, according to local reporters.
Jubilant Korean tourists talking to Pamir Times in Gilgit thanked the federal and provincial government and Pakistan Army for making the flights possible. The government has also offered to pay for the meals and the accommodation of the stranded tourists, if they need it.
The Karakoram Highway has been blocked due to landslides, rockfall and avalanches at numerous places due to which a crisis like situation has developed in the region.
The government departments have started clearing inter-district and intra-district roads to facilitate the masses. At the moment Hunza and Nagar districts remain completely cut off from the region due to massive landslides and avalanches on the KKH. The Gojal Tehsil of Hunza, especially, has been cut off from the health facilities. Food shortage and other issues are emerging in remote border valleys like Shimshal, Chipursan and Misgar.
Watch Abdul Rehman Bukhari's report, with cameraman Munawar Hussain Nagri