Workshop on 'Human Rights, Democracy and Peace Building' held in Rawalpindi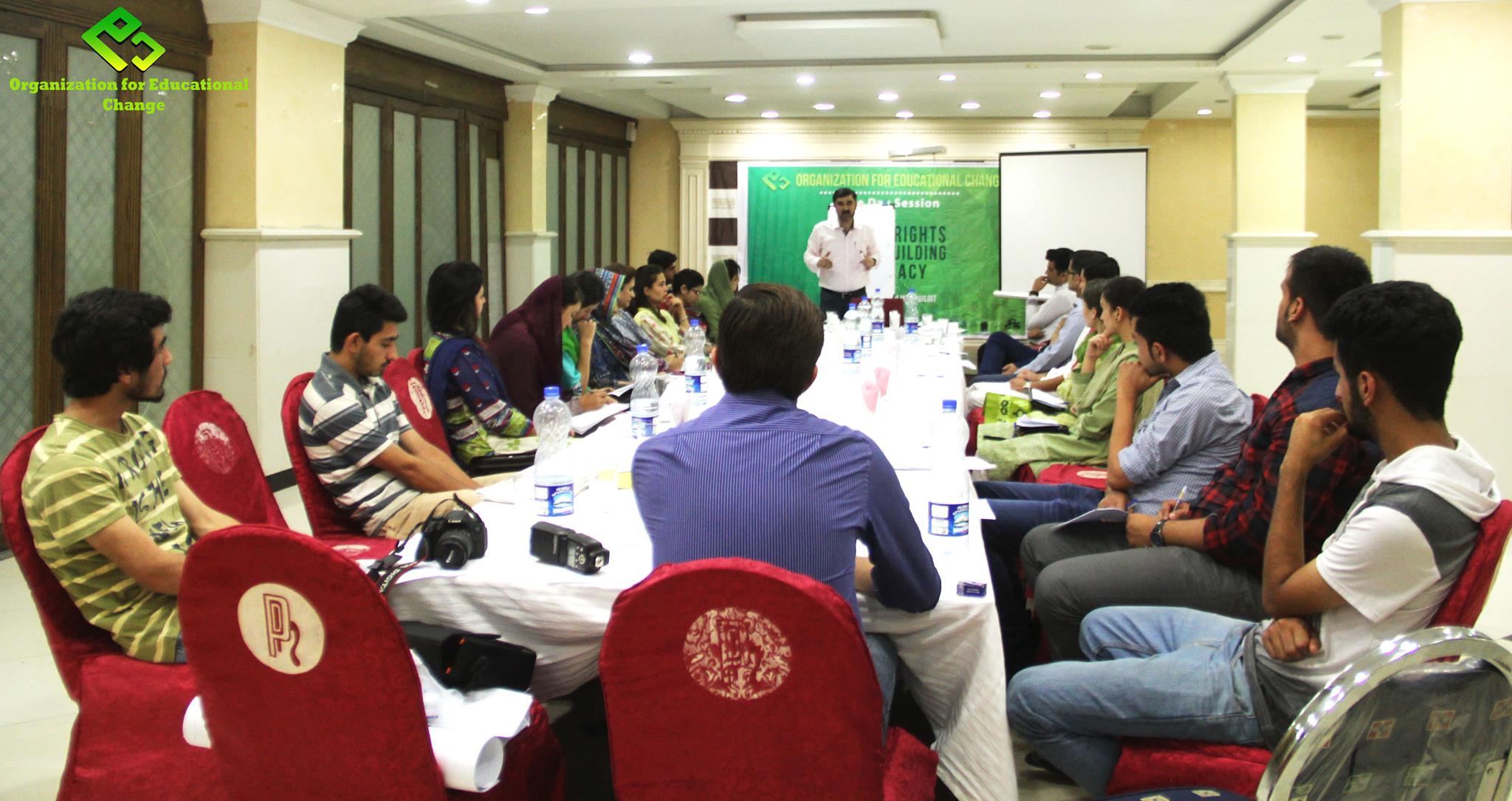 Rawalpndi: (PR) A workshop titled "Human Rights, Democracy and Peace Building" was jointly held on April 16th at Potohar Hotel Rawalpindi with collaboration between OEC (Organization for Educational Change) ,MYRO (Mountain Youth Resource and Social Welfare Organization) and Mountain TV. Students from different educational backgrounds ensured their participation which made the ambiance of session very interactive and highly intellectual.
Muhammad Sakhi hosted the evening and started off the session formally by giving the stage to Miss Bushra Ali the senior member of OEC M&A Council. She went through the highlights of the journey of OEC with MYRO. The session was overtaken by the presentation of Mr.Israr ud Din who is the Provincial Coordinator HRCP GB, a columnist and a journalist. He enlightened the participants with Universal Declaration of Human Rights, history of human rights, the causes of human rights violation and challenges which come in the way of human rights protection. He further discussed in detail the political and constitutional situation and the human rights violation in GB.  The role of Human Rights Commission of Pakistan in Gilgit-Baltistan was also shared with the participants. His talk moved the audience and shook the stagnation of their thoughts.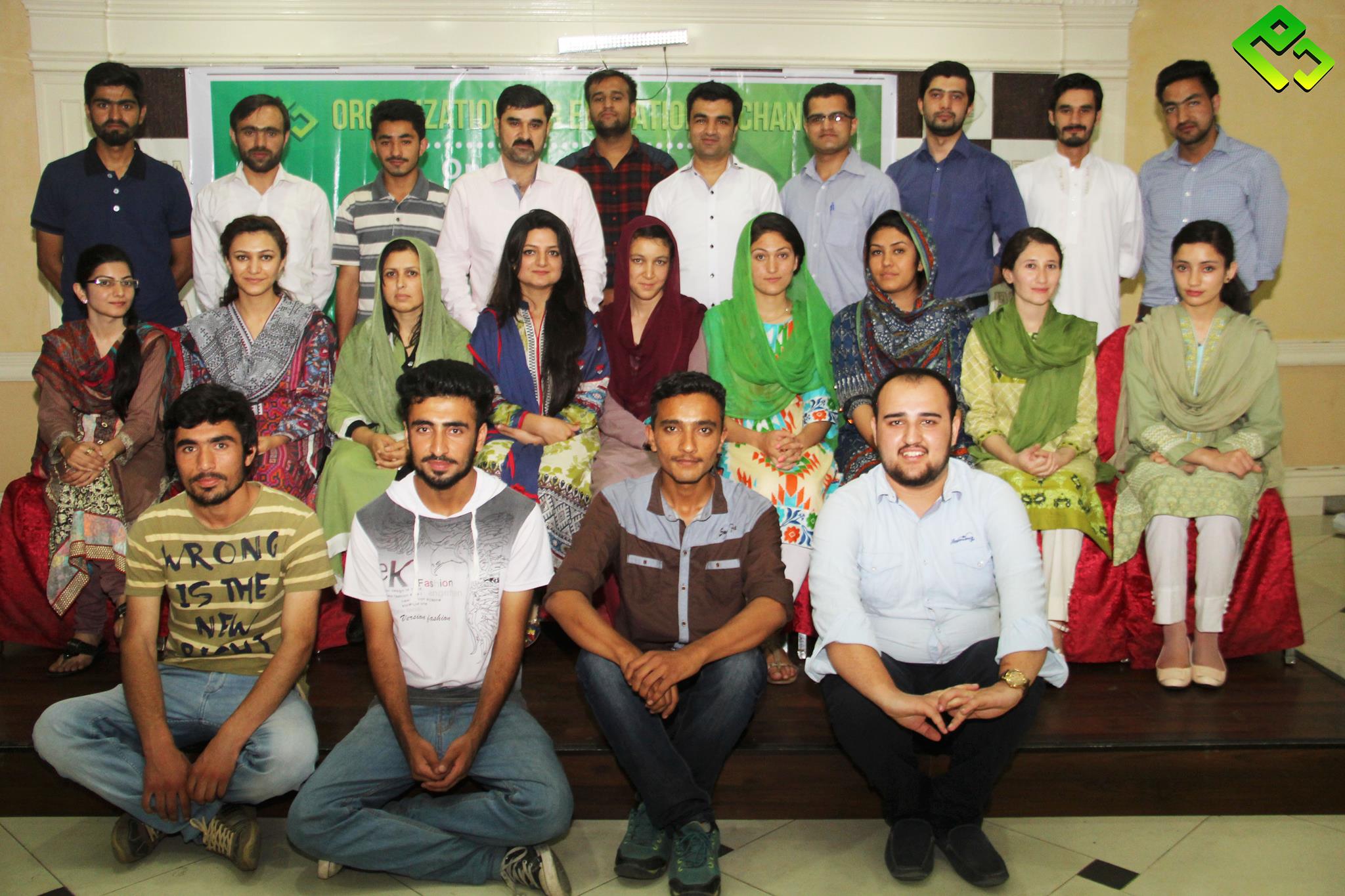 The second speaker of the evening was Mr. Nisar Ahmed, a documentary filmmaker and chairperson of MYRO. In his elaborated talk, he shed light on the meaning of democracy, the historical as well as contemporary examples of liberal democracies and its prevalent condition in the country. Four waves of democracy were explained to the participants and all the factors that ensure democracy were discussed in detail. He, further, focused on how to evolve the current system of elections in Pakistan in order to deepen the process of democracy and how democracy can play an important role in the development of GB.  He concluded his talk by emphasizing on the promotion of composite heritages such as music, historical sites and culture for bringing about peace in the society.
In addition to the guest speakers, other senior members of OEC such as Ms. Tajjali Abid, Chairperson Monitoring and Advisory council (M&A) of the OEC,President Sikandar Baig and  Imran Ahmed Hunzai, member M&A council and other members of OEC participated in the session. Moreover, the members of MYRO like Kamran Ahmed, CEO MYRO, Amjad Ali, member core committee MYRO and Firdous Jamal, Operational Manager HBL ,Sost  Gojal were also the part of this seminar. The event summed up by distribution of the participation certificates among all the participants and with the words of thanks by Imran Hunzai as well.