Five-day workshop on Kalasha language concluded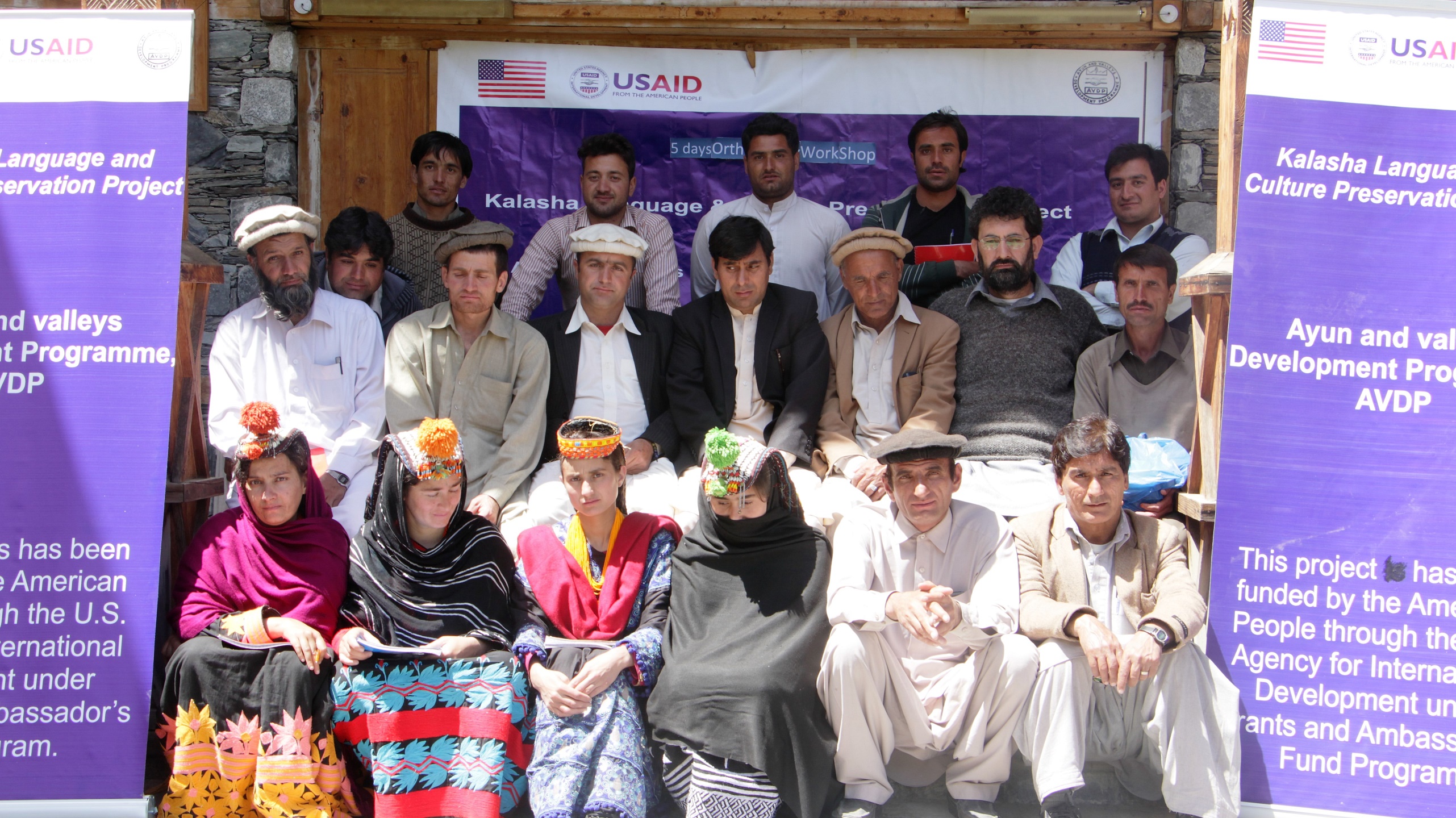 Chitral: (PR)  A five-day workshop on Kalash language came to an end today. The orthography workshop was organized to revisit orthography issues of Kal's'amondr the Kalasha Language, it was funded by USAID/NRSP and implemented by Ayun and Valleys Development Programme under its project Kalasha Language and Culture Preservation. Interestingly number of Kalasha teachers participated with community linguist.
Greg and Elsa Cooper participated the orthography workshop via internet, they sent video message for the participants, including 2016 orthography issues. Both papers and video have been shared with the participants. Greg suggested that the apostrophe could be change into Indological letters.
"Now a new chart will show that all apostrophes are replaced with a dot under", says Greg and Elsa Cooper.
The workshop was facilitated by Forum for Language Initiatives (FLI). The facilitators, Naseem Haider and Farid Ahmad, discussed basic alphabets, consonants, vowels, verbs, nouns, paradigm, script, orthography, phonetics, nasalization, stages of orthography development, kinds of orthography process, and benefits of standard orthography, orthography development rules and principles and participation of stakeholders.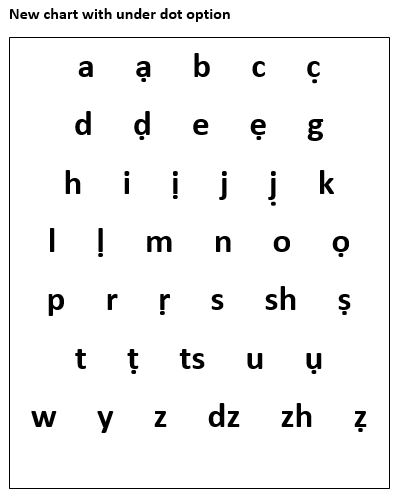 The Kalasha Literacy and Culture committee, agreed to maintain the last working orthography with Roman script and unanimously agreed to use (n') letter with diacritics for nasalization sound instead of using (~).
Changing under dot could create more confusion for those students and published documents and huge number of investments made in past decades on Kal's'amondr could be suffered, and handsome funds shall be required to re –publish all those books that have been printed since 2001. Aforesaid concerns were raised by the Kalasha community.
Language and Culture Development Officer Mr. Luke Rehmat emphasis that '' we need to proceed with Roman script that have been teaching for many years, consistency needs in Kal's'amondr to read and write'' he further says that ''Kal's'amondr is very unique and rich in phonetics, there are 29 consonants and 15 vowels, that includes nasal, retroflex and aspirates sounds''
Mr. Rehmat added that ''there are upcoming writers workshop for Kal's'amondr speakers to further study and research on read and write Kal's'amondr the Kalasha Language, he appreciates efforts of Ran, Greg, Elsa and Greek volunteers for their dedication and wonderful job, they did for Kalasha community to maintain the rich culture and endanger Language''
The work on the Kalasha Alphabets began in 1982, with the help of Ran Trail from America, Elsa and Greg Cooper from Australia. The initial orthography was chosen as Arabic (Persian) script and the work was continued for two decades. In this period the researchers and linguists along with some Kalasha People had completed the alphabets and a dictionary.
Later in 2001, an orthography conference was organized in Islamabad and the alphabets were changed into Roman Script. Also the work done by the linguists was revised. Interestingly, the new changes were endorsed by the local community and soon a dictionary and an alphabets' book was published in the newly Adopted script.
In 2007, Greek Volunteers under the leadership of Prof. Anthanosis started a new project with teachers of the Kalasha Dur Private Institute for Kalasha Culture and Traditions and developed 18 level workbooks for their students. They made changes to the nasalization sound and created two way of writing the Kalasha Language. While the earlier work was limited to publications, the new methodology implemented a different approach and a handsome number of kids learnt the new format at Kalasha Dur School and trained teachers got engaged in other Government Kalasha primary schools in the Kalasha valleys. The script remained same as development by earlier linguistics.