Chitral: Residents of Unauj village protest against govt for failing to repair damaged bridge
By Gul Hamaad Farooqi
CHITRAL:  School going children, both boys and girls, women folk and males of the Unauj village staged a protest demonstration at a damaged bridge, condemning the government apathy which, they said, caused the delays in repair work.
Chanting slogan against the district administration and other departments, the angry protesters said that this bridge was damaged by flood last year.
Residents of the area arranged a temporary wooden bridge on self help basis. They said that MPA of this area Syed Sardar Hussain Shah had assured them that he will approve fund for the bridge, but he has badly failed in keeping his promise, they said.
They alleged that on direction of MPA Sardar Hussain one of his nearest contractor dismantled the broken pieces of the bridge to use it in another bridge.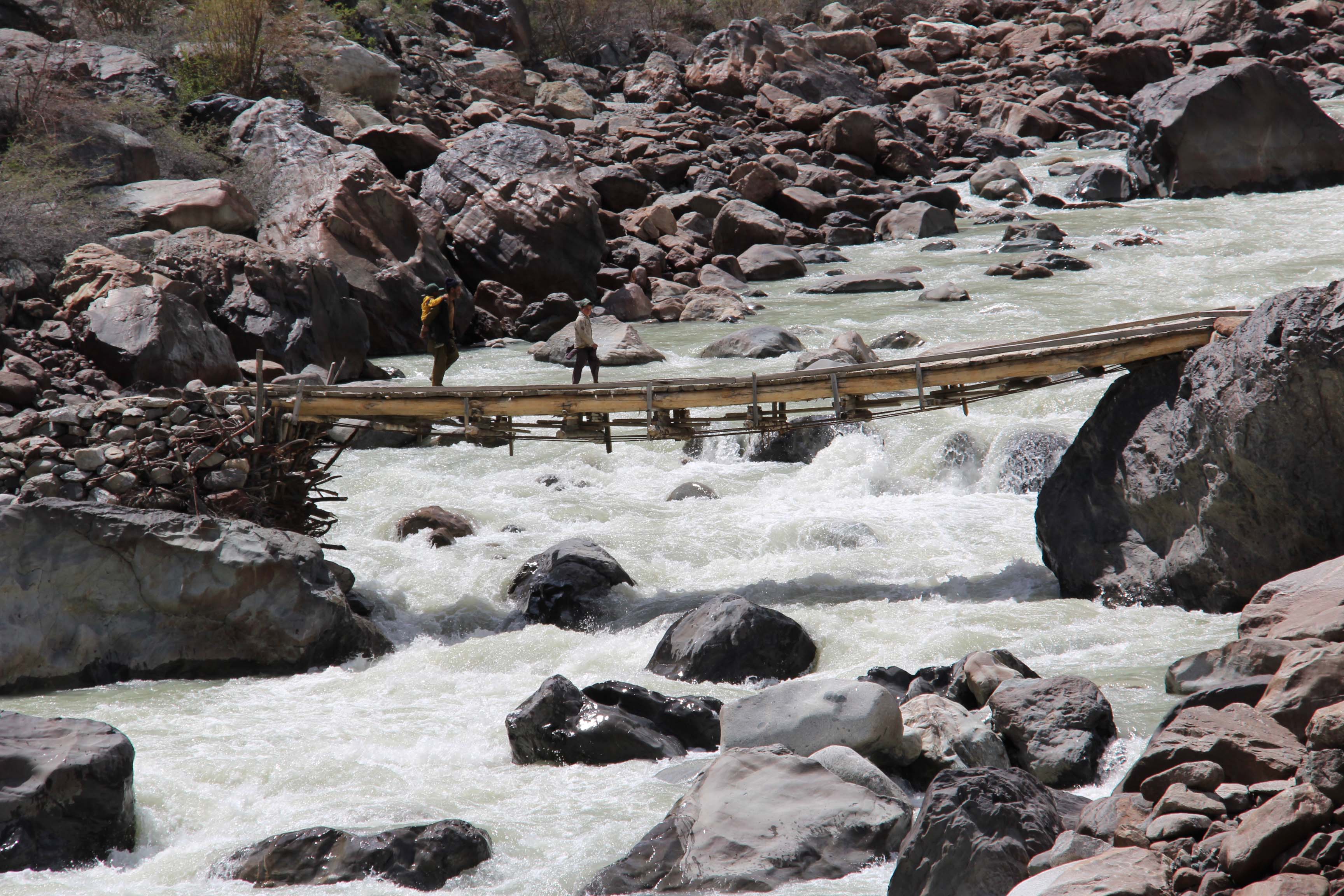 Mehnaz Bibi a student of 9th class said that she along with her other class fellows goes to school every day on a temporary suspension bridge that has no safety railings. She said that the MPA had assured them for construction of jeep able bridge last year but he still has not released any fund for this purpose.
Another student said that she goes to a school located away from the village. She said that vehicles cannot cross the bridge, and therefore she has to walk for miles to reach her school.
Baseera Bibi, another student,  said that  there is only one primary school in the village,, but she can not reach school timely because they go  by feet traveling over long distances.
Lady councilor Huraira Bibi said that they have submitted many applications for reconstruction of this damaged bridge but all in vain. Zar Bahar a leader of Pakistan  Tahriki Insaf also complained to his party saying the authorities are ignoring the area.
Residents of  Unauj village demanded from Chief Minister KPK , Prime Minister and Secretary communication & Works for early construction of this bridge because in case of raising of water surface the present temporary wooden bridge would be washed away by flood in June July.