Cyberbullying : An unrecognized crime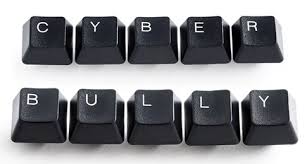 Wajahat Siddiqui
Our world today is full of the wonders of science that make life easier for us, and perform numerous tasks in a blink of the eye. What is science? Is it a subject? A mystery? Or an illusion? Whatever stands between science and man's interest in exploring it, is certainly curiosity. The era we live in, is that of information technology, social media and electronic media. The free flow of information, and the resultant progress in the field of communications, has shrunk the world to our cellphones, making it easier for us to not only access information, but also share information with a global audience, while taking benefit of the numerous services available online, few finger clicks away.
I have recently completed my degree in business studies and, being a student, I can surely say that the use of internet has become a necessity of every student in every field, because it connects us to the informational hub where every type of information and guide is available to help us out.
We live in a global village, where we have created a strong communication bridge between us making it easier for us to stay connected by one another through a number of useful social networking websites. But I want to quote a popular saying, "with great power comes great responsibility", which incorporates the idea of also keeping in mind the possibilities of its adverse effects to the mankind. Cyberbullying is one of its kind the most hazardous and wicked issue in the world of electronic communication. Cyberbullying is the use of social media to embarrass, harass or threaten a person. It majorly covers up the adverse use of a social networking website by one to youngster or teenager to harass or threaten another. This misuse of electronic communication seems to have minor effects and there are very less efforts derived towards this issue by the concerned authorities.
In 2010, the news of the suicide case of Tyler Clementi grabbed everyone's attention. He was an 18-year-old college student who attempted suicide after his photo related to his personal life engaged in bisexual activity got leaked by his own roommate. This created an emergency and raised many questions regarding internet security. Incidents like these lead to great extent of depression and stress among the youngsters. But still nothing evident and prominent steps have been taken to avoid such kind of activities.
Recently another case reported of Sharjeel khan (International Pakistan Cricketer) got blackmailed by an unknown person, that he would leak his personal video, and asked for some monetary benefits in exchange. Similarly, there are thousands of cases that are reported around the world on daily basis and millions of them are not even reported but it seems like nobody on earth bothered about it and we are still waiting for something to happen against this social problem.
In order to stop these kinds of incidents many workshops are arranged and ad campaigns are in process to spread awareness among youngsters against cyberbullying. The use of cyber bullying can lead to a really adverse effect on the future of our children and teenagers which needs to be prevented with combined efforts of the government, parents and specially schools.