KADO and ICIMOD train women and men in Hunza on Bio-Briquettes Production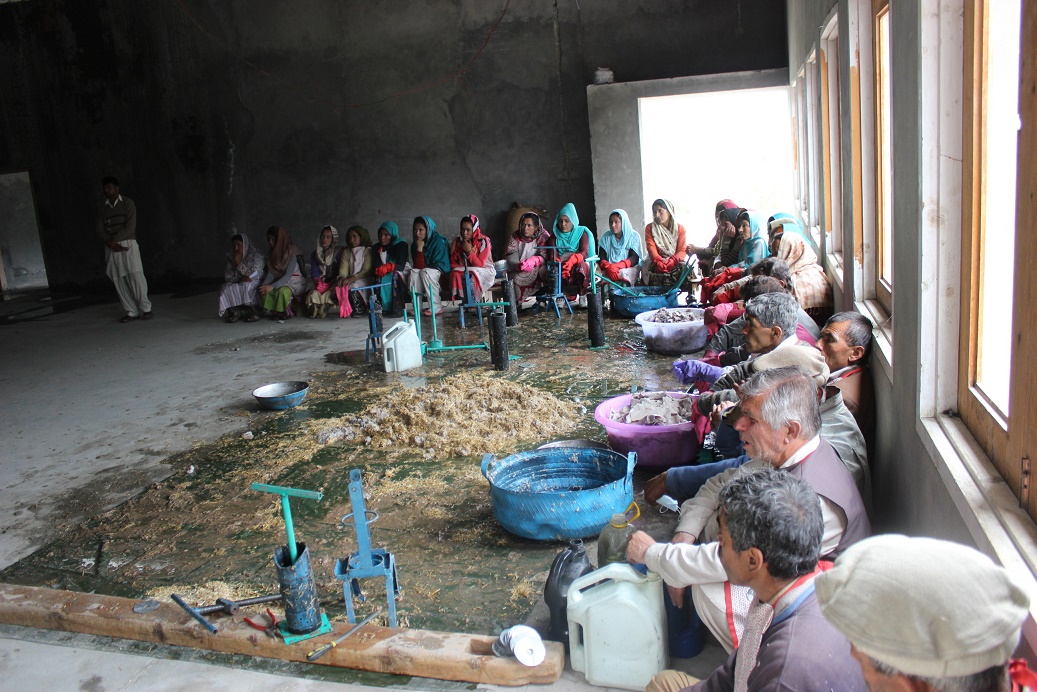 Hunza: (PR) Karakoram Area Development Organization (KADO) in collaboration with ICIMOD Nepal and Forest Department Gilgit Baltistan organized a two-days training for the women and men in Hunza on  Bio-Briquettes Production, a cost effective and environment friendly technique to overcome the cooking and heating fuel shortage issue. This method also helps preserve the forests in the region, enabling the communities to be prepared to cope with the recent climatically issues. 35 women including some person with disabilities were part of this training.
Mr. Sajjad Haider, Secretary Forest, joined in the closing session of the training and distributed certificates among the participants. He emphasized on the importance of expending the knowledge to maximum of the population and to bring its desired goal in practice.