Hunza Serena Inn celebrates World Environment Day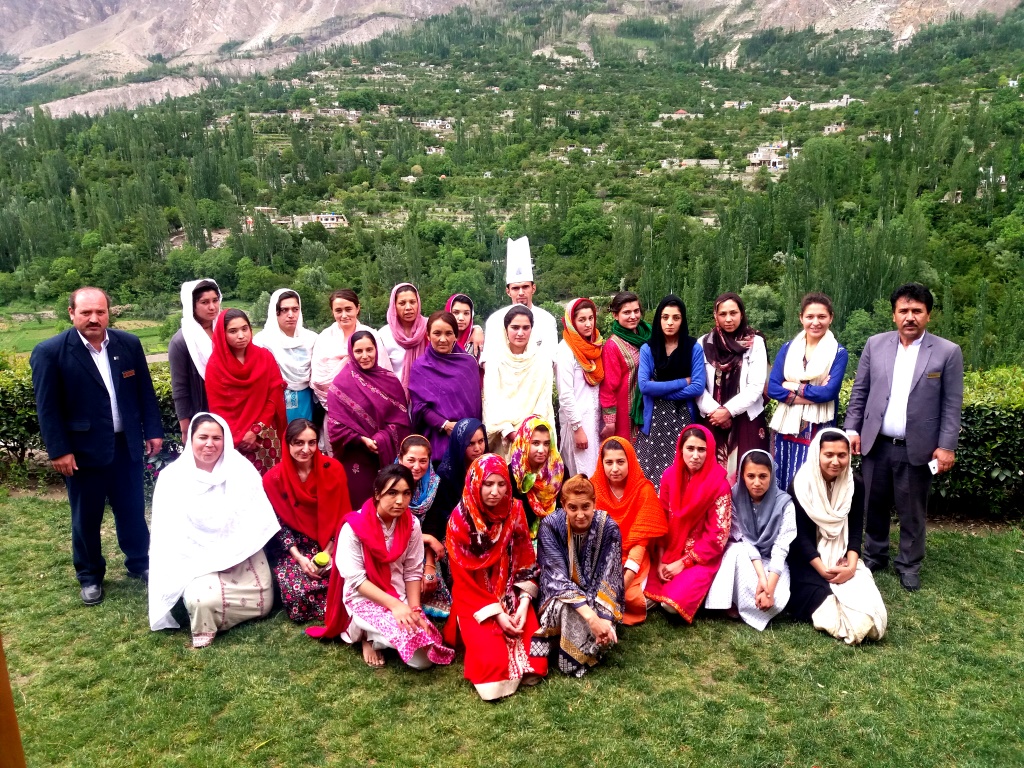 Gilgit: Hunza Serena Inn celebrated World Environment Day 2016, to raise awareness under the theme, "Join the race to make the world a better place". A Cherry Jam making, processing, session for Girl Guides and local female residents was also held in Karimabad, Hunza, to enhance their skill in organic food Cherry jam making and source of income for the local communities.
Hunza Karimabad is the main hub for the leisure market in Gilgit-Baltistan but it is polluting by domestic and local tourists during their leisure or picnic and every time the Ismaili Boys Scouts and Girls guides has shown their role to keep clean Hunza, the Manager Hunza Serena Inn address to the participants on the role of Responsible Tourism of Serena Hotels, and community actively participation to become an active agent in developing environmental safety measures of the region, to make nearby surroundings safe and clean to enjoy safer, cleaner always the community has shown their role. He also pointed on the huge wastage and losses of fruits during the season, like the cherry has been started in Hunza but wasting the fruits, by making jam, the organic food can be sell in the local market and generate source of income for the local community. The participants thanks the management for arranging session and the support.
The World Environment Day is being celebrated as an annual event on every 5th of June since 1973 in order to raise awareness about the importance of healthy and green environment in the human lives, and to solve the environmental issues by implementing some positive environmental actions. On this day events are also held to aware the public worldwide that everyone is responsible for saving his environment and not only somebody, government or organizations working for it.