Gilgit-Baltistan represented at Egyptian Funfair and Exhibition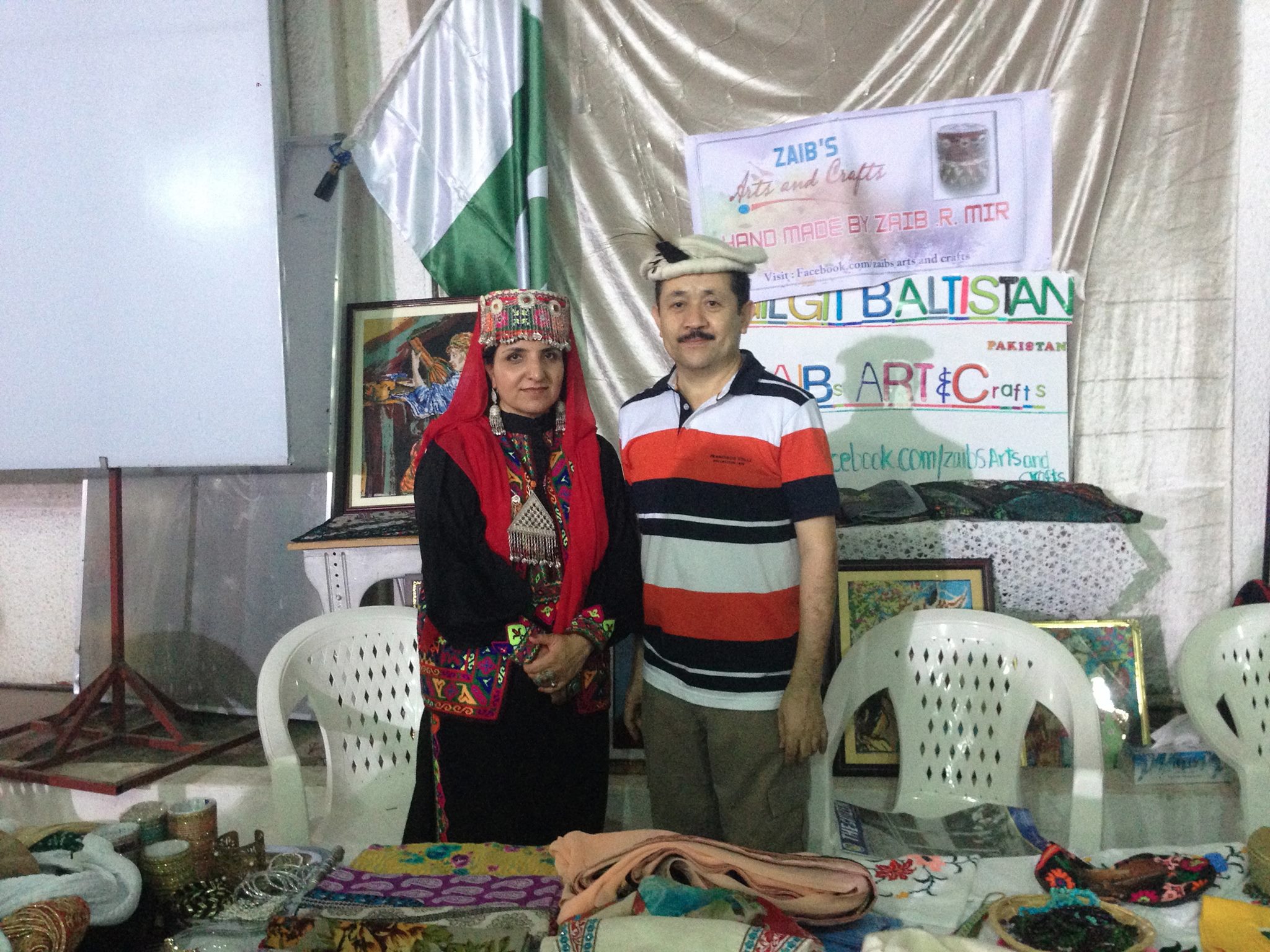 Muscat: Egyptian community club organised a funfair and exhibition in Muscat Oman. Handcrafts and embroidery from Gilgit Baltistan were displayed in the exhibition. Founder of zaib's arts and craft Zaib R Mir participated in the exhibition and displayed her work and embroidery and handicrafts from Gilgit Baltistan. Large number of people from Egyptian and other communities attended the exhibition and visited the stall of Gilgit Baltistan and learned about the area of GilGit baltistan , its culture, tradition and beautiful handicrafts.
The famous peace song by Salman Paras, " Hum Gilgit Baltistan ke hein" was played in the exhibition and participants enjoyed the beautiful Music. Gilgit Baltistan traditional dance was performed by Hashmat Baig and the audience enjoyed it.