Tragedy: Six people, including women and children, die in car accident near Babusar Top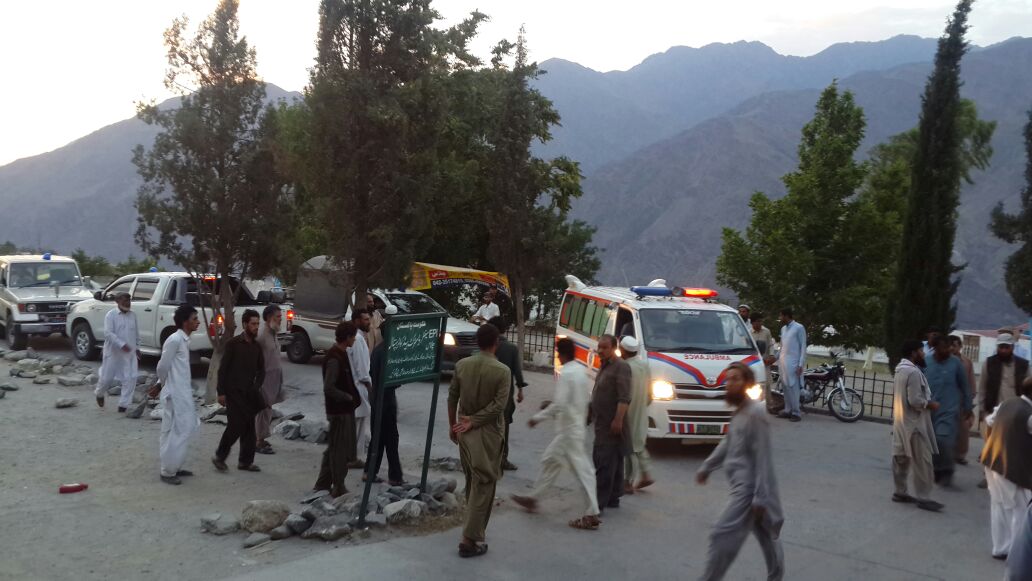 Gilgit/Chilas:

(Updated at 11:23pm)

 A car moving from Rawalpindi to Gilgit has faced an accident near the Babusar top today, resulting in the death of six people. 
Two children and two women are reportedly among the deceased.
The deceased belong to Sikandarabad and Jafarabad village of Nagar District. The dead bodies were being shifted in two ambulances from Chilas to Gilgit, said local journalist Mujeebur Rehman, quoting officials.
The victims have been identified as Liaqat Ali, son of Muhammad Bashir, Masooma wife of Liaqat Ali, Meher Ali son of Liaqat, Azhar son of Liaqat, Ijlal Hussain son of Mazahir Ali and Rehana wife of Ijlal Hussain.