"The Pearl of Asia", Ummam Khawaja, off to India for Asian Hope TT Championship in India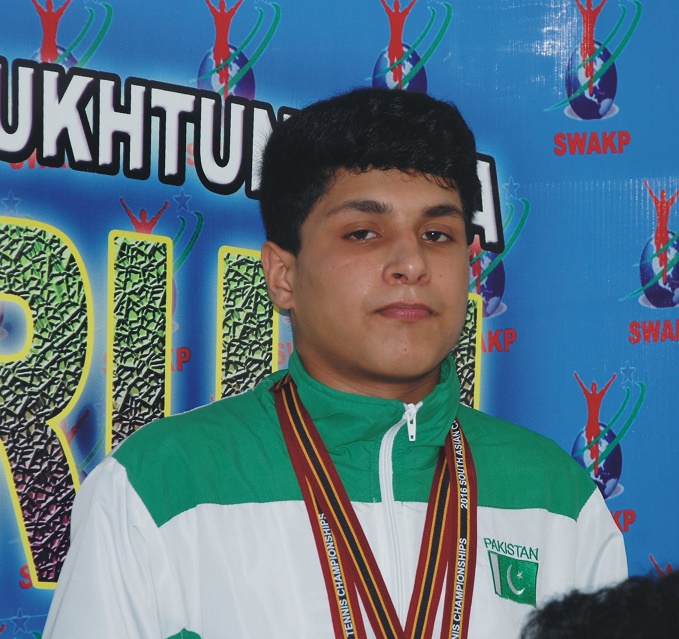 PESJHAWAR, Aug 5 (APP): Recently declared as "The Pearl of Asia" by World Table Tennis Federation after watching his stunning skills he exhibited in an event in Doha, Qatar 12-year-old Ummam Khawaja departure for India to represent Pakistan in the Asian Hope Table Tennis Championship here on Friday.
Before leaving for India, a jubilant Ummam Khawaja said that he is fully fit to win back top position against fellow players coming from other countries of Asia.
Ummam Khawaja stunned the rest of the World with his superb display of Table Tennis that sharpen his way among the top players of the world and he is considered as a great hope for the country in future. Ummam surprised players from Asia when he got a gold medal in the Under-12 category at the South Asian Table Tennis Championship held at Karachi last year wherein 7 top countries of South Asia took part.
Again on his stunning performance at international level, Ummam was called by the Asian Table Tennis Federation to participate in the International Table Tennis Federation event held at Doha, Qatar, where 16 countries of World took part and Ummam Khawaja got seven positions out of the Championship for his first appearance by recording victories against top teams like Thailand, Hong Kong, and Hungry.
On this superb performance and looking after his skillful game, Ummam Khawaja, hailing from a remote village of District Chaitral, Khyber Pakhtunkhwa, Pakistan was declared as "The Pearl of Asia".
Although, the young champion succeeded in creating history yet was not taken as serious by the Game pundits or the concerned quarters of the govt in Pakistan. Ummam Khawaja, a born champion, won back such an outstanding title for the first time in the history of the country but surprisingly got no reception at the Airport on his arrival to the motherland.
On his outstanding performance, Ummam Khawaja said that he did not know much about fame rather he is concentrating on his game and stick to it the way he could. The young champion of Pakistan, who won back such a prestigious title "The Pearl of Asia", is eager about winning more titles.
"I love to win back title in Indian soul and certainly it would be a gift for my countrymen on the occasion of the Independence Day celebration," a dreamful Ummam Khawaja said with great confidence.
He said my coach Azhar and certainly my father, President and Secretary of the Pakistan Table Tennis Federation, DG PSB Dr., Akhtar Nawaz Ganjera and prayers of my mother have extended all out support to me and today they are behind my success but I assured them all that I will do more hard work to win back laurel internationally.