Al-Noor FC has won the 6th season of Gulmit Premier League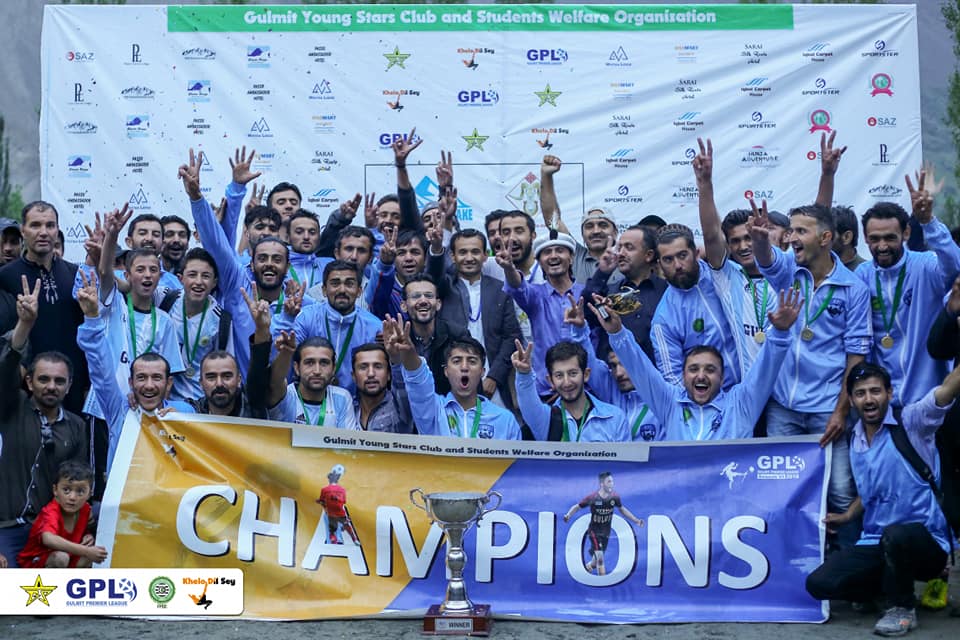 GULMIT: Al-Noor Football club defeated Qulhabaz 11 in the final match of the 6th season of the Gulmit Premier Club, winning the title.
Scores were leveled during the final, and the decision was made on penalty shootouts. Baaz 11 missed two strikes, losing to Al-Noor FC, who were able to display a balanced and controlled game during the penalty shootout.
Thousands of people were present in the ground to watch the final match.
CELEBRATIONS
GLIMPSES