Two Awami Action Committee (AAC) leaders arrested in Gilgit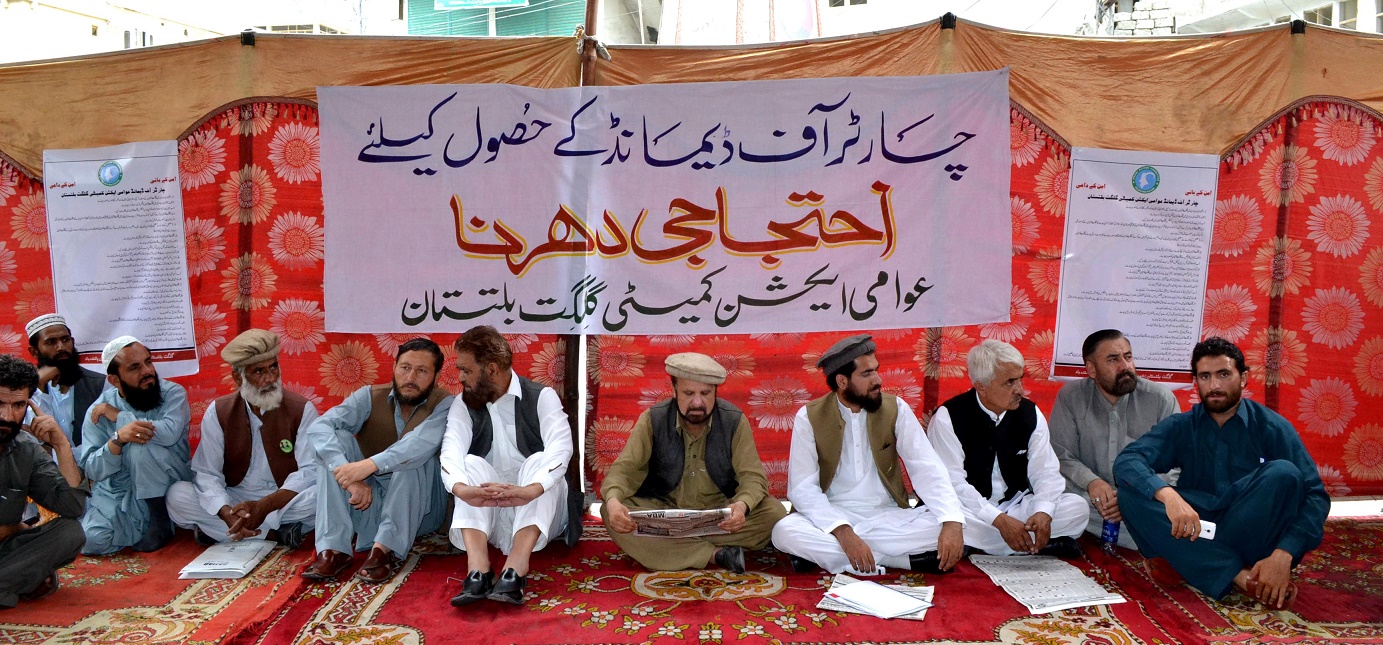 Gilgit: Police on Sunday arrested Maulana Sultan Raees and Fida Hussain, leaders of the Awami Action Committee. The two, along with several others, had been named in First Information Reports (FIRs) registered on Saturday for holding 'illegal protest demonstrations' and 'blocking roads' in Gilgit'. according to a police statement. Raids are being conducted to arrest three other leaders named in the FIRs.
The Awami Action Committee had called for a successful shutter-down strike on 15th of August, and started a sit-in on the 26th of August in Gilgit and Skardu to force the government to accept their charter of demands.
Police sources have informed that FIR No. 82/16 has been registered against the AAC leaders under section 124, 153, 506, 147 and 341. Another case (FIR No. 83/16) has been registered under section 153, 147 and 341 of the Pakistan Penal Code.
The Awami Action Committee, a loose coalition of several political and religious groups, came into being during the PPP tenure and rose to national fame for holding weeks-long protest demonstrations, sit-ins and rallies against the withdrawal of wheat subsidy.
Meanwhile, leaders of several parties and religious groups in a press conference on Sunday condemned the registration of cases against the AAC leaders and warned the government of dire consequences if the cases were not withdrawn. They have said that the voices being raised for the region's rights cannot be suppressed through registration of cases against the vocal leaders.
Pakistan People's Party, in a press statement, has accused the provincial government of using the national action plan for political victimization and vengeance.