USAID delegation visits KADO projects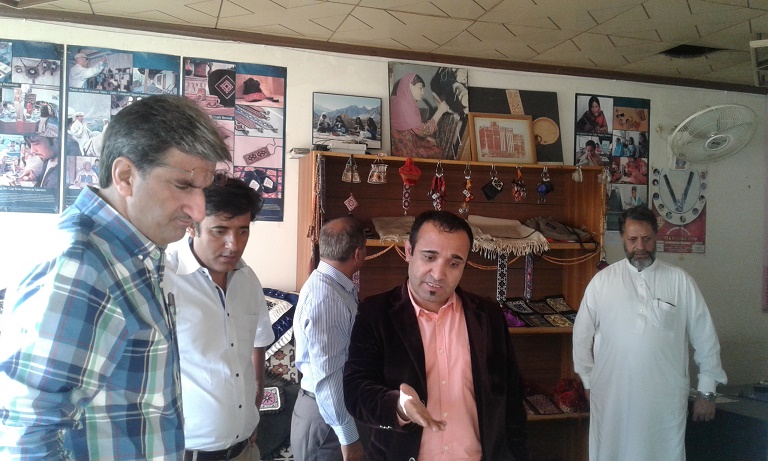 Hunza: (PR) A delegation of United States Agency for International Development (USAID) visited KADO project office Karimabad Hunza. The delegation was led by the Chief of Party of the Small Grants and Ambassador's Fund Program.
Upon arrival CEO KADO briefed the delegation about the ongoing projects and the integrated business model of KADO that has been designed to promote entrepreneurship among women and other small business groups.
The briefing was followed by the tour of KADO business incubation centre where the dignitaries visited gems cutting/polishing and jewellery making centre.
It is worth mentioning here that recently USAID has awarded a viable project to KADO in which 100 disabled people, 60 men and 40 women, will be engaged in different activities, like rug making, Beads making, jewelry making and Pattu/fabric weaving. These activities will not only polish the trainees' skills but also play a vital role in improving their livelihoods.