The Wall of Kindness in Hunza where you can also leave books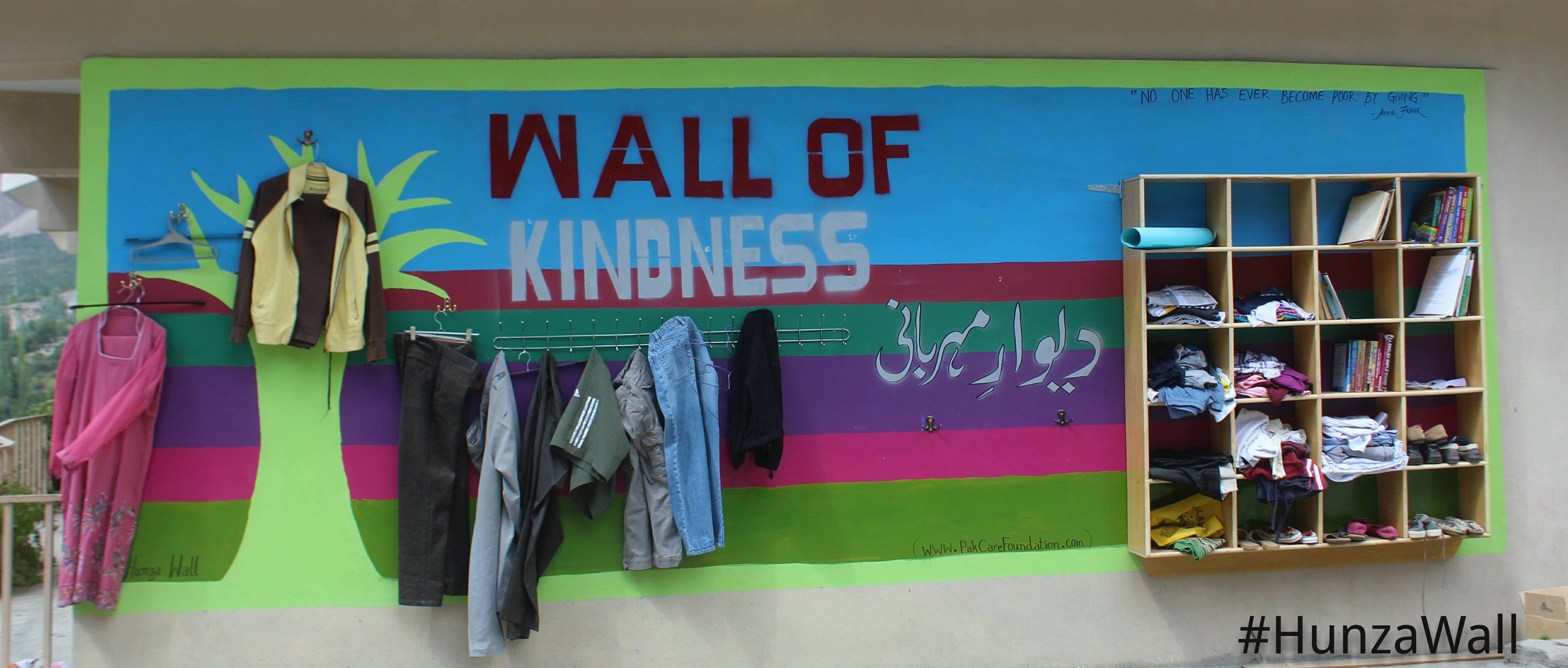 Nosher Zapoo
Hunza: A wall of kindness has been set up by Pak Care Foundation in Karimabad, Hunza. It is the first Wall Of kindness in Hunza, and it is also the first of its kind in the region with a section reserved for books.  The central idea behind the Dewar-e-Meherbani is to appreciate and promote the idea of sharing in the community of Hunza.
Even though Hunza has developed significantly over the past few decades, but there are still a few under privileged people who often are not comfortable with the idea of asking for help. It is hoped that this wall of kindness will aid such people.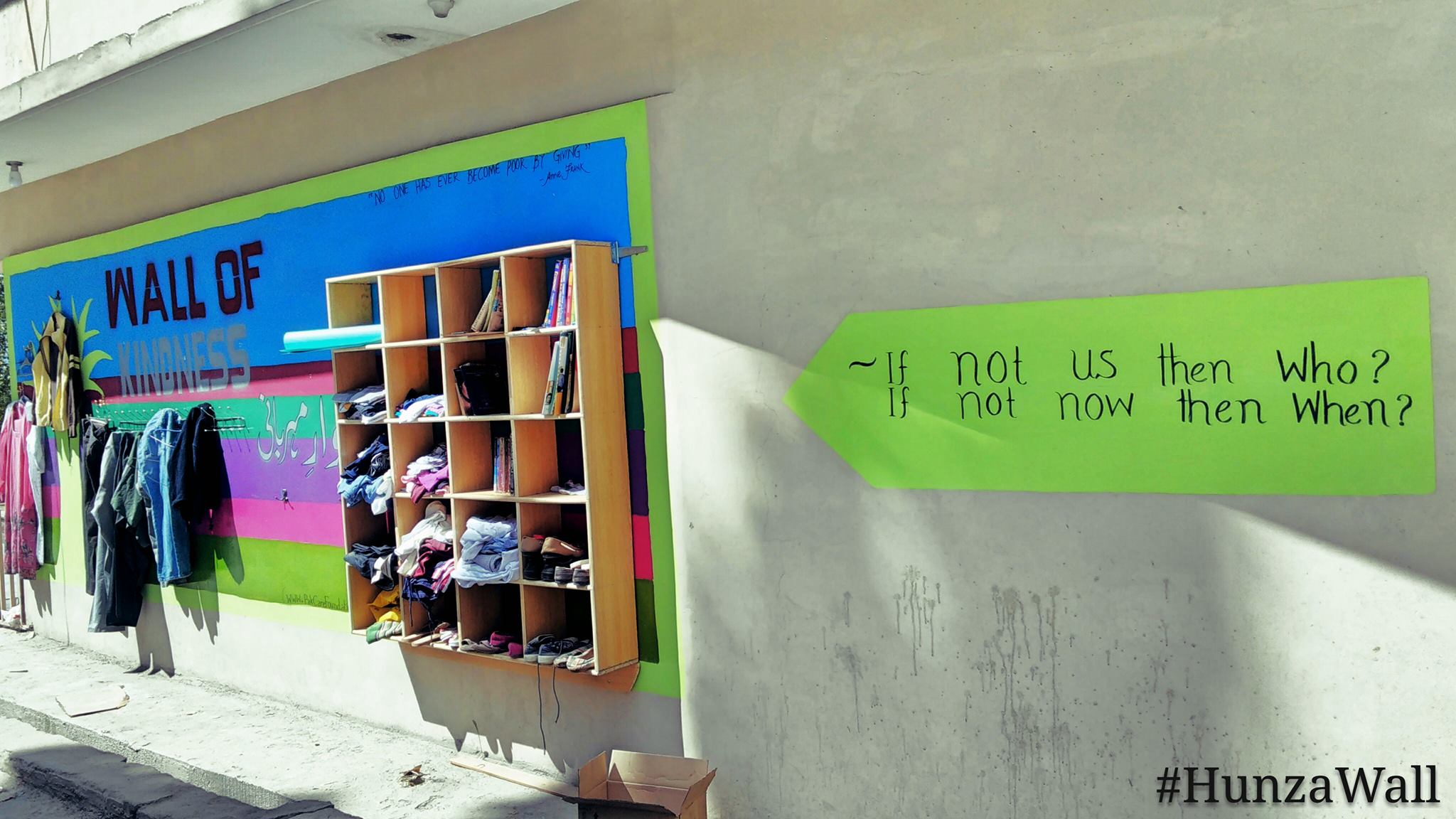 People who have extra clothes and books can leave them in their designated spots on the wall, while those in need will take them away. No questions will be asked.
Since this is a community based project, the organizes have urged the people to leave their unused cloths and extra books, to help those in need. The wall is located near Hiltop Hotel, Karimabad.