Anti-Tax Movement: Massive strike once again in Gilgit-Baltistan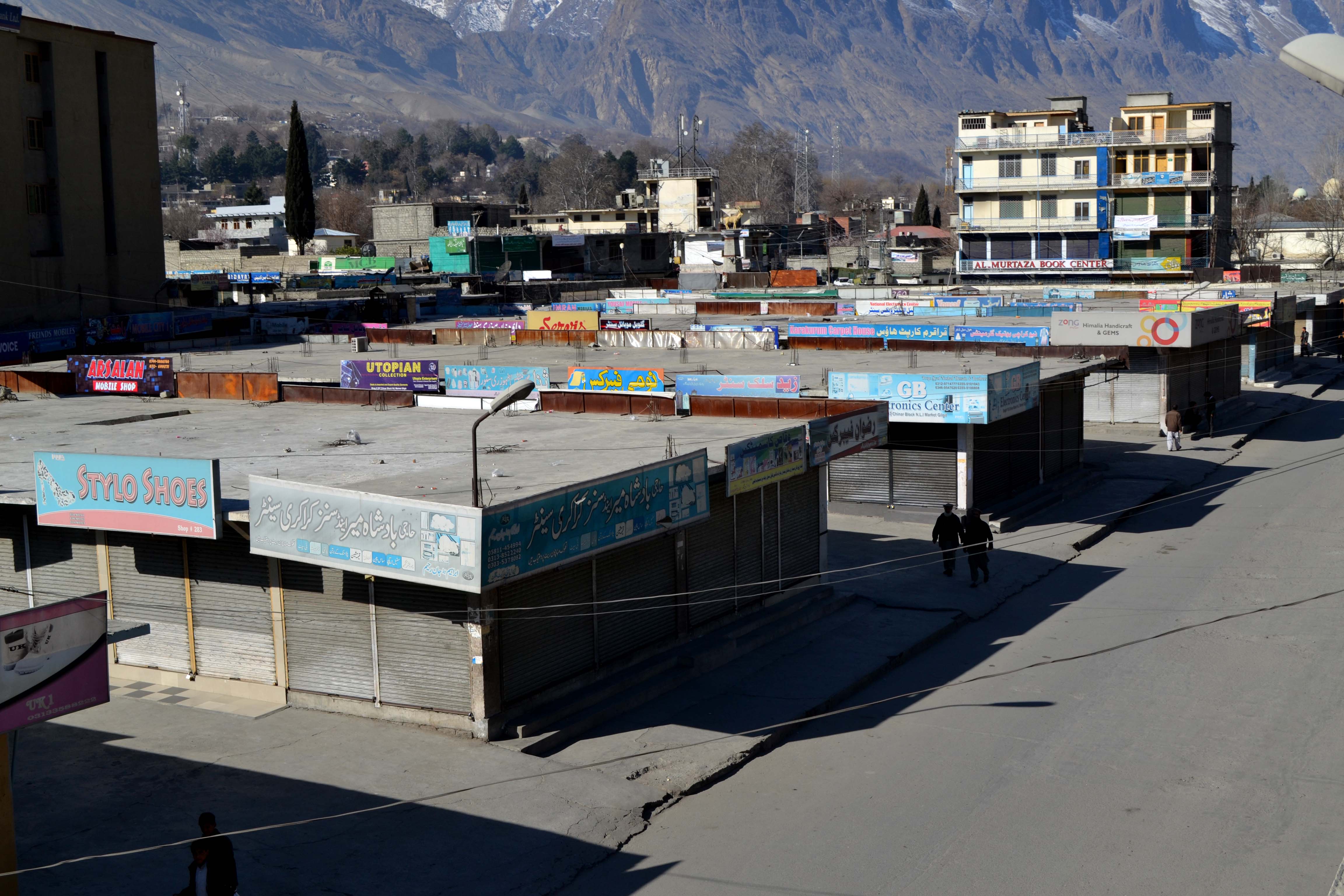 Gilgit: Markets remained shut and traffic was off the roads in major towns and cities of Gilgit-Batlistan due to a strike called by the Anti-Tax Movement that demands abolishment of withholding and income tax imposed in the region. The ATM, as it has come to be known, is a union of several political parties, civil society groups and activities led by government and private contractors.
The echoes of the anti-tax protests were also heard in the Gilgit-Baltsitan Legislative Assembly (GBLA) session, where opposition members staged a walk-out, boycotting the proceedings in protest against what they called the government's inaction in the face of massive protests. Speaker Nashad asked two legislators to talk to the opposition members and bring them in, which irked Minister for Food, Janbaz Khan,causing a hot exchange of words between the two PMLN stalwarts. Janbaz criticized the Speaker for allowing the members to leave the session and for asking treasury bench members to call the protesting MLAs back. He also blamed Nashad for showing regional partisanship and allowing members from Baltsitan to express dissent unnecessarily. He also accused the Speaker of 'being soft' on the opposition members.
Nashad, in his defense, said that as Speaker of the house it is his responsibility to allow all members equal opportunities for voicing their concerns.
The opposition members, after leaving the assembly session, joined a procession organized by the Anti-Tax Movement (ATM) in Garhi Bagh area. Addressing at the occasion, nationalist leader Nawaz Naji and PPP's only assembly member Nadeem Shigri opposed the imposition of taxes in the region, and expressed support for the protesters.
Markets also remained closed in town areas of Hunza, Skardu, Shigar, Ghanche, Ghizar, Diamer and other districts of the region. Rallies were also held in various areas to express solidarity with the anti-tax movement.
Passengers, buyers and patients suffered due to the suspension of traffic and closure of markets.
ALSO WATCH THIS VIDEO REPORT By Abdul Rehman Bukhari