OEC organises educational expo in Astore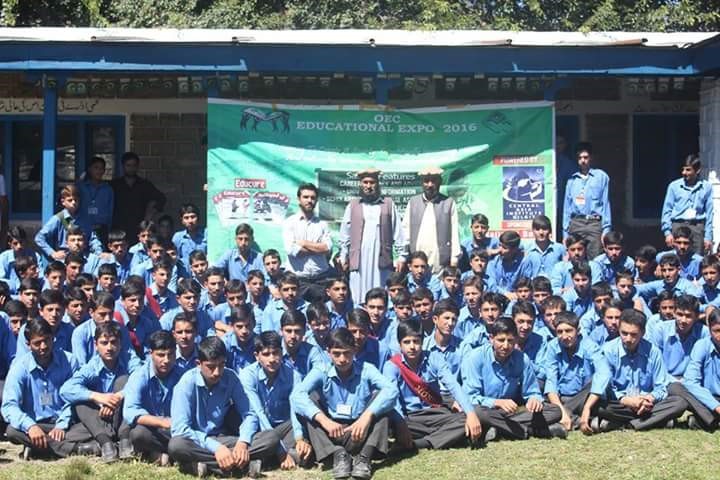 Isalamabad: OEC carried out Expo in Astore on 17th September 2016. It was headed by the president OEC Expo Mr. Zahid Hussain, along with two team members Mr. Usman and Mr. Tajuddin.
Team OEC expo was warmly welcomed in Astore by the faculty and students of two government schools. The strength of students participating in this expo was around 70.
The session was formally commenced with the recitation of the Holy Quran. The introduction of OEC and its objectives were addressed to the audience. The career counseling session included a brief overview about the subjects that are selected on intermediate level and admissions into different universities. Our speakers linked their own field of study with the undergraduate level and gave the students a deep insight into the pathway to their future plans. The students actively participated in this session by asking different questions.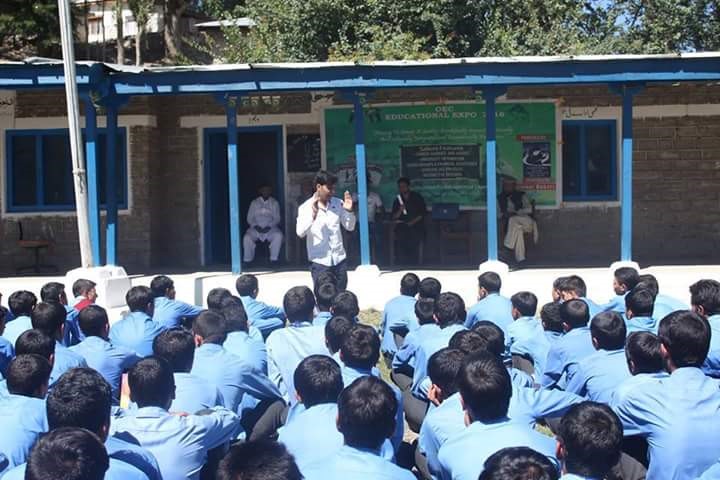 The students were also made aware about various scholarships offered in school and university level. In this regard, OEC's empowering sponsor Central Asian Institute Gilgit (CAIG) was introduced. The students were encouraged to apply for need base scholarship offered by CAIG.
At the end of the session the principal of the government school Astore was invited to share his thoughts regarding this event. He applauded
Team OEC's endeavors in enlightening the students, residing in rural areas of GB. He invited team OEC cordially to conduct more of such productive events in Astore.