Cabinet of Siksa Students Welfare Organization(SSWO) Punjab Sworn In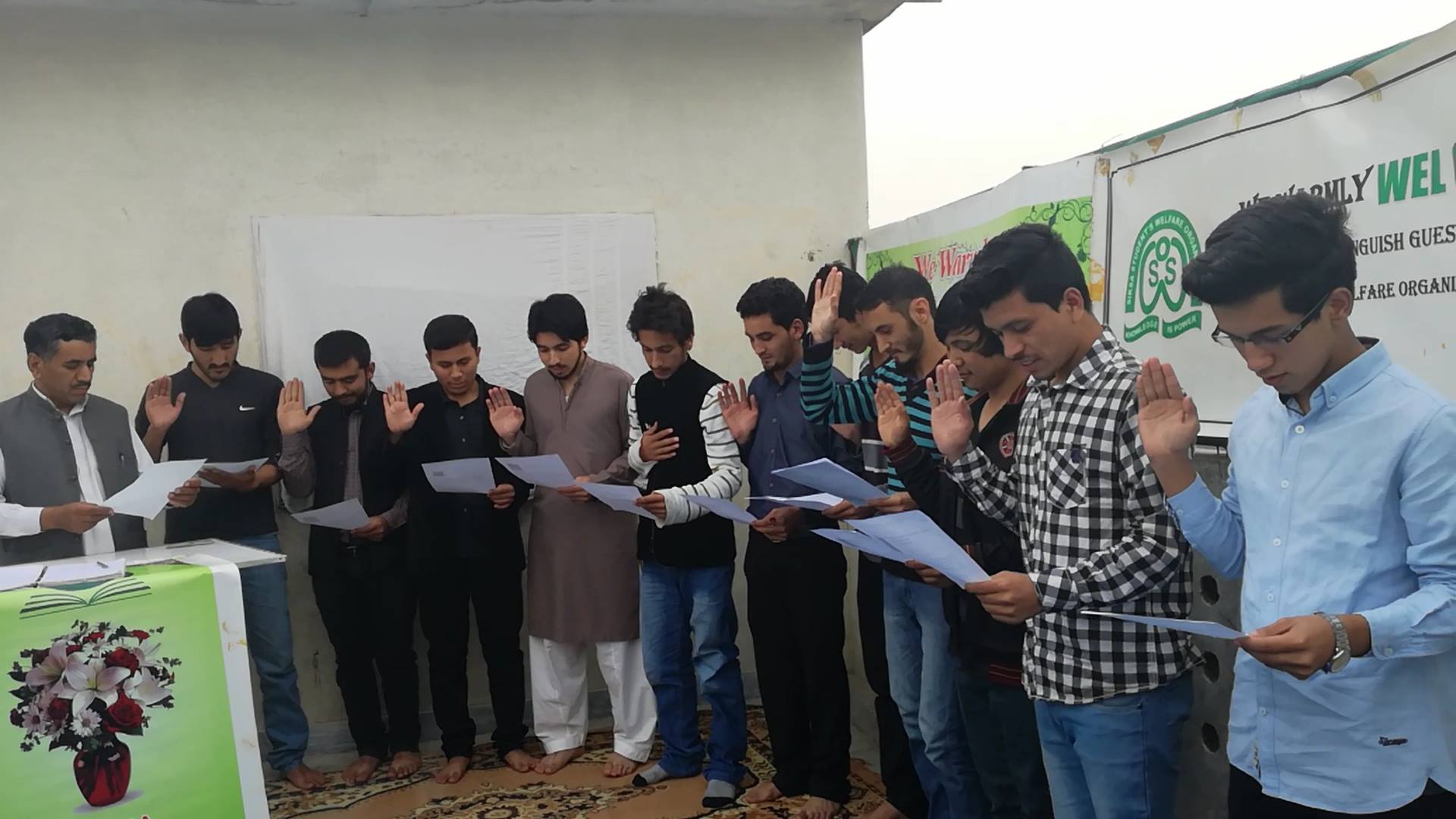 Rawalpindi: Oath taking ceremony of SSWO Punjab Cabinet (2016-2017)) boys wing held in SIKSA BOYS HOSTEL (SBH) Rawalpindi. The oath taking ceremony was started with the name of Almighty Allah and Syed Zaheer Abbas Kazmi got that opportunity.Then Saqib Ali Bilal took the chance of Naat Kowani.
And then the New Elected Cabinet Members took Oath from President SIKSA WELFARE ASSOCIATION (SWA) Mr. Ahmad Ali.
The New Elected Cabinet of SSWO Punjab are :
President, Ashraf Hussain. He is recently Graduate form University of Ponj AJK in Agriculture.


Vice President, Sajid Rahim, He is Undergraduate Student of BE Electrical Engineering at Isra University Islamabad.


GS +Event Organizer, Muhammad Saqlain, He is Undergraduate Student of BS Computer Sciences at NUML Islamabad
DGS, Syed Zaheer Abbas Kazmi He is  Undergraduate Student of B.Tech(Hon) Civil at Isra University Islamabad.
Finance Sec, Muhammad Amir He is  Student of B.Com  at FUUAST Islamabad
Deputy Finance, Zaheer Abbas & Gulam Haider Both are Undergraduate Student BA & BBA at KIU & NUML Islamabad
Hostel Sec, Irfan Ali Bilal He is Currently Undergraduate Student of BS Computer Sciences at  Iqra University Islamabad

Office sec, Awais Ali He is Currently Undergraduate Student of BBA at PMAS Arid Agriculture University Rawalpindi
Info Sec + Camera Man, Saleem Abbas He is Currently Undergraduate Student of BS Computer Sciences at PMAS Arid Agriculture University Rawalpindi

Deputy info, Manzoor Khan He is Currently Undergraduate Student of BBA at Iqra University Islamabad
Coordinator Abdul Qadir Khan He is Currently Undergraduate Student of BS Computer Sciences at IIUI Islamabad
Education Sec + Legal Adviser Advocate Junaid Ali, He did LAW from AJK University Muzafarabad