PIA flight PK-661 coming from Chitral has crashed near Havelian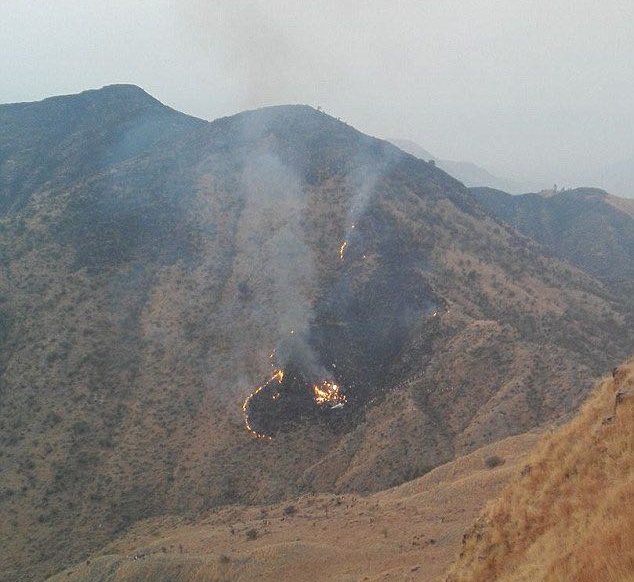 Islamabad: Pakistan International Airline's flight PK-661 has crashed near Havelian while moving from Chitral to Islamabad. There were forty seven people on board, including crew members. The passengers included 31 men, 9 women and 2 infants. The plane, reportedly, crashed after its engines failed.
PIA's General Manager has confirmed the tragic news in the following message:
We regret to inform that PIA's ATR-42 aircraft operating as PK-661, carrying around 40 persons lost its contact with control tower on its way from Chitral to Islamabad a short while ago. All resources are being mobilised to locate the aircraft. PIA's emergency response center has been activated and can be accessed at following phone numbers for updates: 0092-21-99044890, 0092-21-99044376 and 0092-21-99044394.
Renowned singer, preacher and entrepreneur Junaid Jamshed, was on the plane, along with member of his family, according to media reports.
Jamshaid was in Chitral as part of a preaching group along with renowned cricketer Saeed Anwar, who is currently in Chitral. Below is the last tweet sent by Junaid Jamshed.
Heaven on Earth Chitral.
With my friends in the Path of Allah . Snowpacked Tirchmir right behind us pic.twitter.com/ZajcWEKlrG

— Junaid Jamshed (@JunaidJamshedPK) December 4, 2016
Salman Zain, son of former PPP MPA Zainul Abedin, who was manager Hashoo Foundation Chitral also among the passengers

— ChitralToday (@ChitralToday) December 7, 2016
DC Chitral Osama Ahmad Waraich along with wife and an infant daughter among passengers of PIA plane

— ChitralToday (@ChitralToday) December 7, 2016
The complete list of passengers can be seen below: