Sick Development Projects in Gilgit-Baltistan: Poverty, frustrations and remedies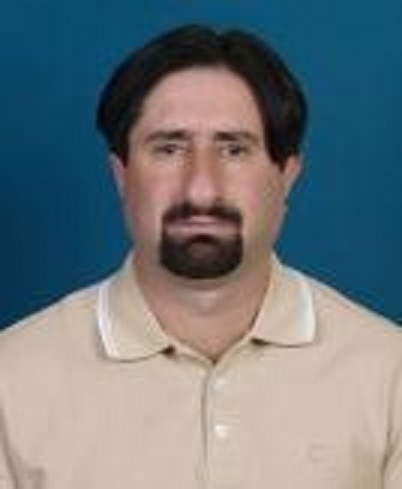 By Musa Ali Khan
The Government of Gilgit-Baltistan allocates PKR 70 million for every member of GB Legislative Assembly for rural development projects, such as construction of roads, bridges, infrastructure of health and educational facilities etc. The members further allocate funds for annual development plans (ADPs) based on their personal discretion, most of the time without any due process of need identification and priority. Moreover, no one knows about the funds that technocrats and lady members spending on when, where, how and why.
There are many faults related to need identification, evaluation and implement process related to development fund. The results of wrong priorities are wastage of human and material resources which has negative impact on the progress of the area. For example, the site selection of Hatoon Degree College Ghizer was to not a strategic decision to facilitate the young generation with education but it was totally based on to provide  financial befits (compensation for barren land)  to one of his relatives of the former member of legislative counsel. Consequently, the faculty members and students face long distance to reach an isolated area even it is not a convenient distance for the same villager as well.
The second phase of development projects come to in the hand of implementers. The overseers, Assistant Executive engineers (Ary) and Executive Engineer (Xen) with a number of clerks are implementers through contractors. These are the real exchequers to ensure right contractor, quality assurance and timely completion of the development projects. However, due to nexus of engineers, clerks and contractors most of the projects are left sick for the last one decade mostly in district Ghizer. Inter college Chatorkhand, Girl High School Pakora are the some of the examples of the sick projects which the author knows.  Moreover, Girl High School Chatorkand building completed after fifteen year but the students use tents as classrooms because of the huge cracks appeared in the RCC building made it risky for the students to use them as classrooms.
Many dreams ago, D.H. Lawrence said "ours is essentially a tragic age." We live in an era of duality, hypocrisy. where corruption, nepotism, and favoritism in its peak to gain monitory and financial benefits without contribution and involvement in national development. On one hand, some government servants grow rich like magic beans while on the other hand, a major population faces poverty due to callously inhuman behavior of the various service providing agencies which have been setup to provide basic human needs using public tax. If those projects which were meant to develop society if completed in time, they would minimize the poverty and frustration of the youth to some extent.
It seems that with a rapid speed, our society is going towards total moral collapse with no self-and other accountability mechanism using short cuts to get money and wealth. It is universal fact that there is corruption in every society but there should be accountability as well. Now, this perception is increasing in the society that with no accountability mechanism is in-placed, the war between haves and have not's will be starting soon because of huge poverty and frustration among youth that is increasing day by day due to lack of education, skills, transport, health, other development facilities and wrong priorities of the exchequers in the helm of decision making.
According to an official report launched by the Ministry of Planning, Development and Reform in June 2016, about 40 pc Pakistanis (around 60 million) live in multidimensional poverty. Depressed by poverty the young people vent their frustration out in social media. The basic reason of their frustration regarding inability to deliver basic facilities to the citizen and this is a genuine demand of the citizen. Instead of addressing the genuine concerns of youth, the state departments use iron hands which further aggravate the situation. It means that those who are demanding accountability in public service departments, rule of law and merit are not agents of India but they are helpless in the hands of basic service providers.  Now, the question is that whether frustrated people are traitors or the people, those who make them frustrated? Are poor frustrated youth should be in schedule four or those who play their role to increase their negativity? If there will be rule of law in the country then, the corrupt wealthy irresponsible people were behind the bar.
The role of some renowned non-government orgs in the development of rural context is very positive. They not only brought positive improvement in the life of common people in the rural context through providing basic facilities like education, health, irrigation, and plantation but also changed their beliefs to practice self-help programs and projects. Here, the logical question arises if one person brings such a huge change then why the services of our government agencies are so pathetic? The reason is obviously lack of vision and giving ranks to people on sect, religious, family ground and violating merit based appointments in absence of rule of law and accountability in the country.
So what should be the remedies? The first one is to ensure merit based appointments, transfer and posting in positions which matter for providing better services to the common people. The government should arrange capacity building for the concerned departments to improve their skills, attitudes and work ethics. Lastly, those who are involved in corruption must be accountable for their misdeeds. Otherwise, frustration of young educated people will be difficult to handle even in the long run.
The contributing is leading a private educational organisation in Gilgit-Baltistan.