Prince Karim Aga Khan's services for Gilgit-Baltistan unforgettable: CM Hafeez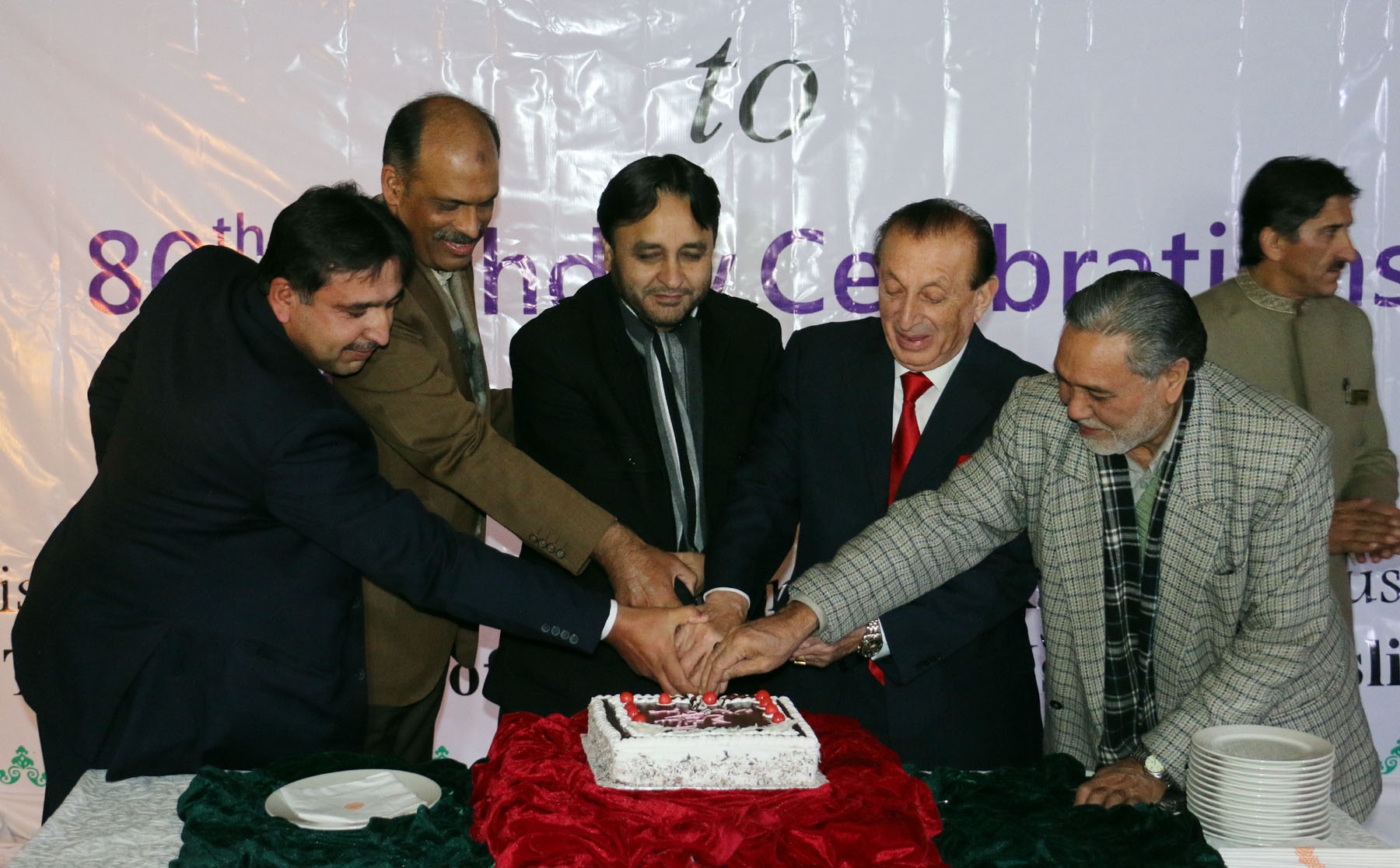 Gilgit: Chief Minister Hafiz Hafeezur Rehman has lauded the the Aga Khan for his role in development of Gilgit-Baltistan.
In a message released on the 80th birthday of the Aga Khan, the Chief Minister has congratulated him, and said that the Aga Khan Development's role in the development of Gilgit-Baltistan is looked at with respect and admiration.
He has added that Sir Sultan Muhammad Shah Aga Khan III was one of the founders of All India Muslim League and served as its first President as well. His services for the creation and strengthening of Pakistan are admirable.
The Chief Minister has also appreciated the Ismaili Muslims, saying that they are a peaceful and disciplined community, working for the development of Gilgit-Baltistan and Pakistan.
A cake cutting ceremony was also held in Gilgit, attended by Governor Mir Ghazanfar Ali Khan, Chief Minister Hafiz Hafeezur Rehman, GBLA Speaker Fida Muhammad Nashad, FCNA Commander Major General Saqib Malik, and President of the Ismaili Regional Council for Gilgit, Naeem Ullah.