Six members of a family buried 10 days after the PIA plane crashed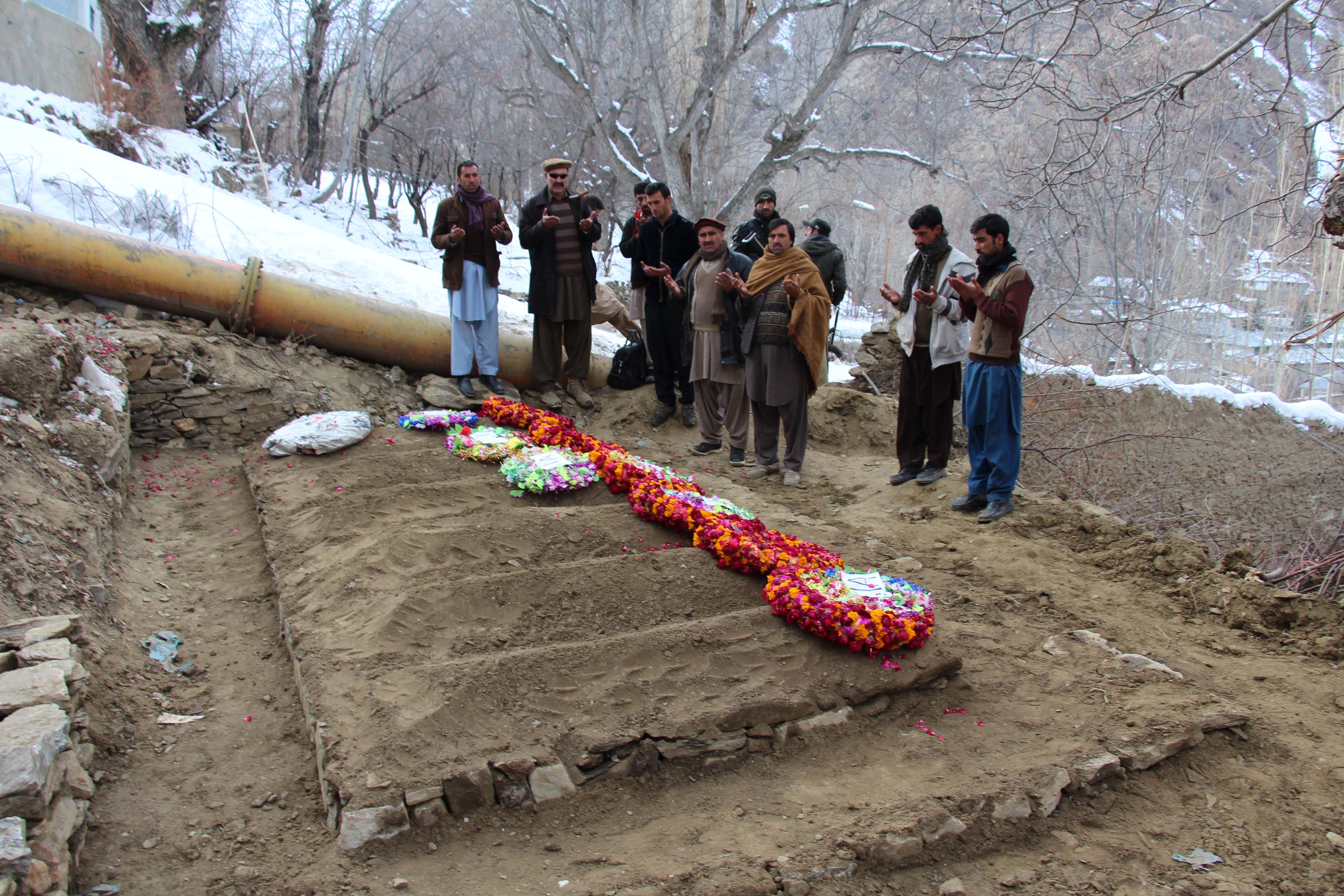 By Gul Hamad Farooqi
CHITRAL:  Six members of a family were among the 20 Chitrali victims of the 7th December PIA ATR plane crash in Havelian. Their dead bodies were brought to Chitral today on a C-130 plane operated by the Pakistan Air Force.
The six family members – husband Mirza Gul, wife Gul Horan, daughter Zahida Parveen, daughter Sameena  Bibi, son Hassan  Ali and son Farhan Ali – were shifted from the Chitral airport to their native village, Ezit, located in the remote Garam Chashma Valley. Six graves were prepared in one line for the family. They were laid to rest after a collective funeral prayer, attended by large numbers of locals.
Only one member of the family, 14 year old daughter, Haseena Gul, survived, because she was not on the plane. Haseena Gul is in severe trauma, according to local reporters. 
Officials of the Social Welfare Department's Child Protection Unit met her in Garam Chashma Valley today. This was necessitated by a situation in which the custody of the child has to be decided; she is going to receive tens of millions of rupees as compensation, insurance, money for the loss of her family members. More than one relatives had come forward to claim custody of the child, which created a confusion.
Child Protection Unit officials have said that the child needs time to recover from the shocks of the tragedy, and should not be put through legal processes for custody.